Dine
The Falls Restaurant serves fresh home-style meals featuring Indiana favorites. Carryout is available.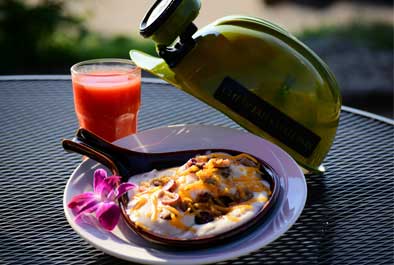 Sit back, relax and leave the cooking to us. In our unique restaurant overlooking the beautiful Ohio River. We will provide you with a dining experience that caters to just about anyone. Offering a tasty menu or a country buffet (when available) and the finest hospitality. You will be sure to leave with a warm welcome and satisfied stomach. Hours may vary by season, please contact the front desk at 877-9-CLIFTY (877-925-4389) to confirm daily hours.
Hours
Breakfast: 8 -11 a.m.
Lunch: 11 a.m.-2 p.m.
Dinner: 5-8 p.m.
Menus
Holiday Meals
Please check our Specials and Events listings for dates, hours, menus, and prices.
P.O. Box 387
Madison, Indiana, 47250
Reservations: 877-LODGES-1
Front Desk: 812-265-4135