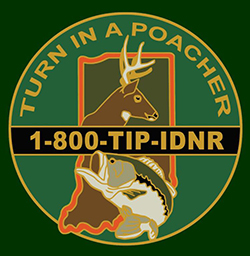 Dispatchers available 24 hours a day, seven days a week.
Protect Indiana Wildlife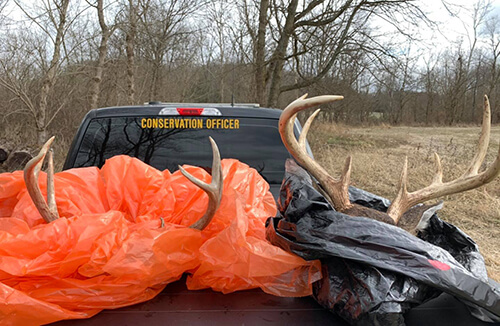 Turn in a Poacher, Inc. (TIP) is a non-profit conservation organization that protects our fish and wildlife resources by increasing public support and involvement in bringing violators to justice.
A poacher is a thief who illegally steals wildlife that belongs to each Indiana citizen. Indiana DNR manages wildlife for everyone. Every person can help TIP support DNR's efforts by reporting potential violations. This will help conserve wildlife for future generations.
Call TIP if you see, hear, or learn about a poacher or another fish and wildlife violation. If your "TIP" leads to an arrest, you may receive as much as a $500 reward, and you can remain anonymous.
Turn in a Polluter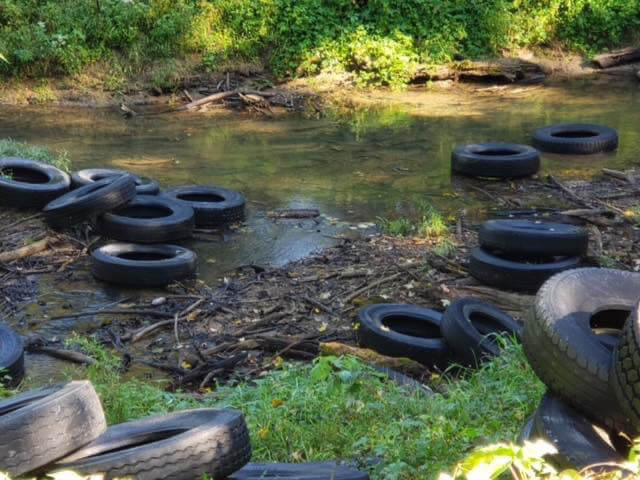 TIP supports the efforts of the Indiana Department of Environmental Management (IDEM) and the Department of Natural Resources to protect air, land, and water quality. You can help by submitting a pollution complaint to IDEM. Or you can call the TIP line, and the complaint will be passed along on your behalf.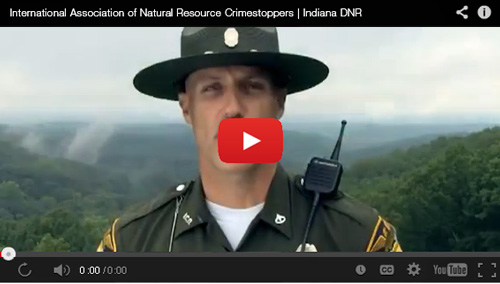 Donations
You can contribute to TIP by sending donations to:
Turn in a Poacher, Inc.
402 W. Washington St.
Room W255D
Indianapolis, IN 46204
TIP Citizens Advisory Board
Phil Seng, TIP president, Hoosier Outdoor Writers
Gene Hopkins, TIP vice president, Indiana Sportsmen's Roundtable
Joe Cales, Treasurer, National Wild Turkey Federation
Cindy Stites, Outreach coordinator, 2% for Conservation
Lt. Col. Terry Hyndman, Conservation Officer, TIP coordinator
Capt. Jet Quillen, Conservation Officer, TIP coordinator
Bob Rippe, Indiana Sportsmen's Roundtable
Perri Smith, Indiana Deer Hunters Association
Jay Demais, National Rifle Association
Geriann Albers, Division of Fish & Wildlife
TIP Rewards
Conservation officers depend on your help to apprehend poachers who illegally take deer, turkey, small game, and endangered species. Together, we can be the eyes and ears that make a difference for the fish and wildlife resources of Indiana.
TIPS received:
2022 – 572
2021 – 317
2020 – 381
2019 – 228
2018 – 327
2017 – 535
2016 – 246
2015 – 345
2014 – 522