LaSalle Fish & Wildlife Area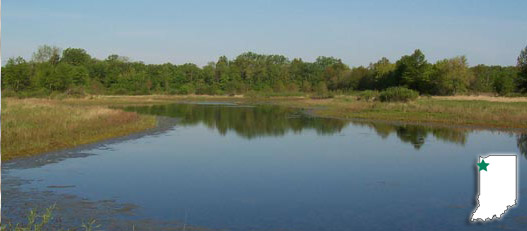 4752 W. 1050N
Lake Village, IN 46349
219-992-3019
Office Hours: M-F, 8 a.m. - 3 p.m. CT
LaSalle FWA advisories
Properties are continuing to operate hunt and trap draws differently due to COVID-19. View the property procedures.
All visitors must obtain a one-day access permit before entering the field, regardless of their activity. Visitors must keep their one-day access permit on them while visiting and must complete and return their permit to a self-service booth, drop-box, or the office before leaving.
Beginning mid-to-late March, tree work will take place on the Black Oak Bayou river levee. When work begins, all recreation along the river levee will be temporarily suspended. This closure will last 1-2 days. All other areas within the rest of Black Oak Bayou and LaSalle Fish & Wildlife Area will remain open during this project.
Badal Wetland Conservation Area (WCA) will now be known as LaSalle FWA-East Unit. The renaming will simplify the enforcement of regulations and hunting on the property. Effective beginning April 17, LaSalle FWA-East Unit hunting opportunities will be included in LaSalle FWA's daily draws and will follow all LaSalle FWA property regulations.