DCS RAPT Super Saturday consists of a three hour session with recurring and new speakers/topics. Super Saturday provides additional opportunities for information, learning, and resources for those fostering/adopting as well as those considering such. It is voluntary and no registration is required. Participants may receive up to three training hours, depending on the number of hours attended. Super Saturday occurs every 3rd Saturday at 10AM - 1PM. Participant can log in as early as 930AM. The sessions will be held on ZOOM with information below:
Zoom link to join: https://iu.zoom.us/j/88085903059 (if the link does not allow you to access Zoom, enter the Meeting ID to join)
Zoom Meeting ID: 8808 590 3059 (As you enter Zoom, please rename yourself to your First Last Name)
2023 Super Saturday Dates - Every 3rd Saturday at 10AM-1PM EST
| JANUARY 21 | FEBRUARY 18 | MARCH 18 | APRIL 15 |
| --- | --- | --- | --- |
| MAY 20 | JUNE 17 | JULY 15 | AUGUST 19 |
| SEPTEMBER 16 | OCTOBER 21 | NOVEMBER 18 | DECEMBER 16 |
Since the launch of Super Saturday, the RAPT Division has partnered with several community/state agencies, and DCS support divisions to cover topics to support resource families!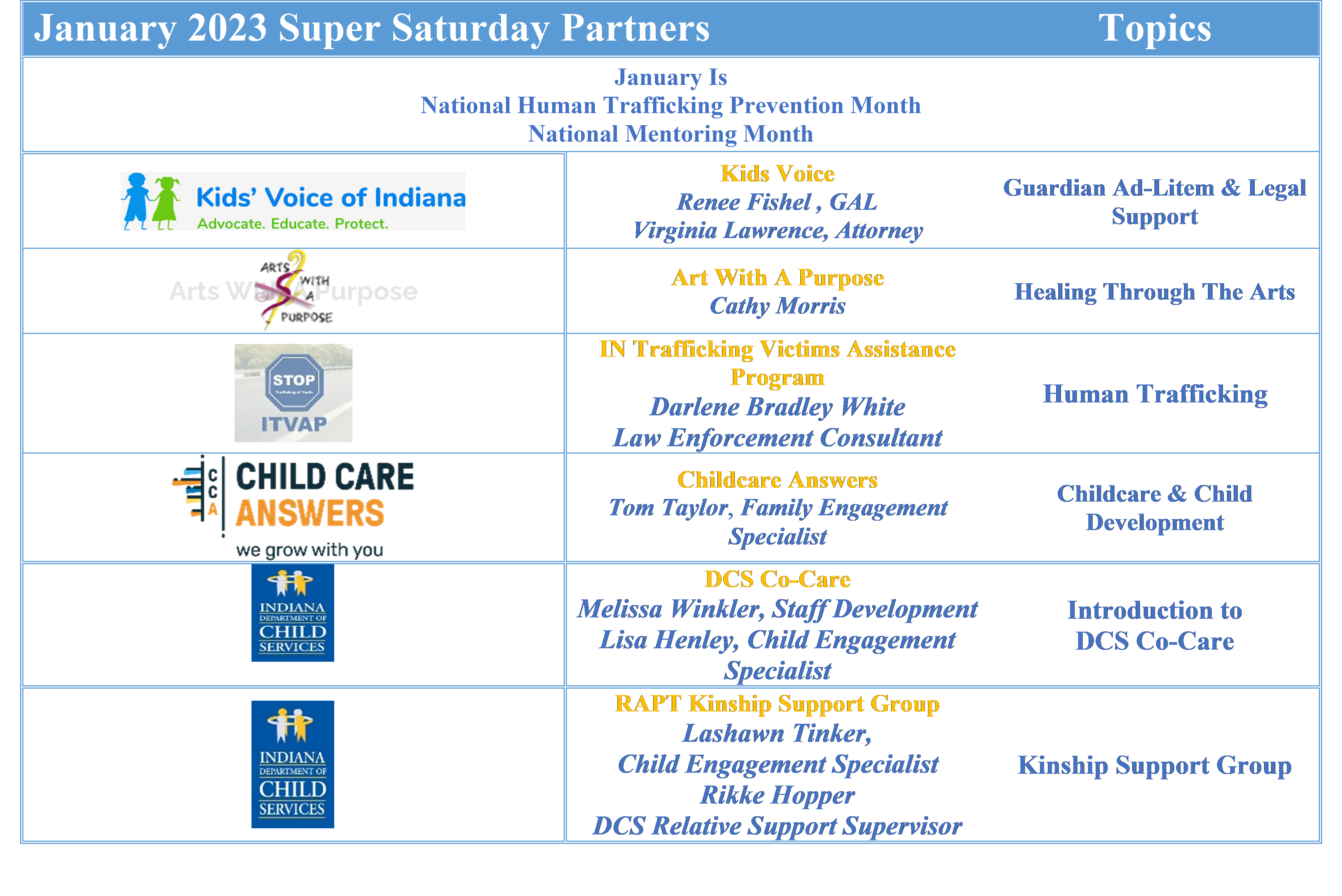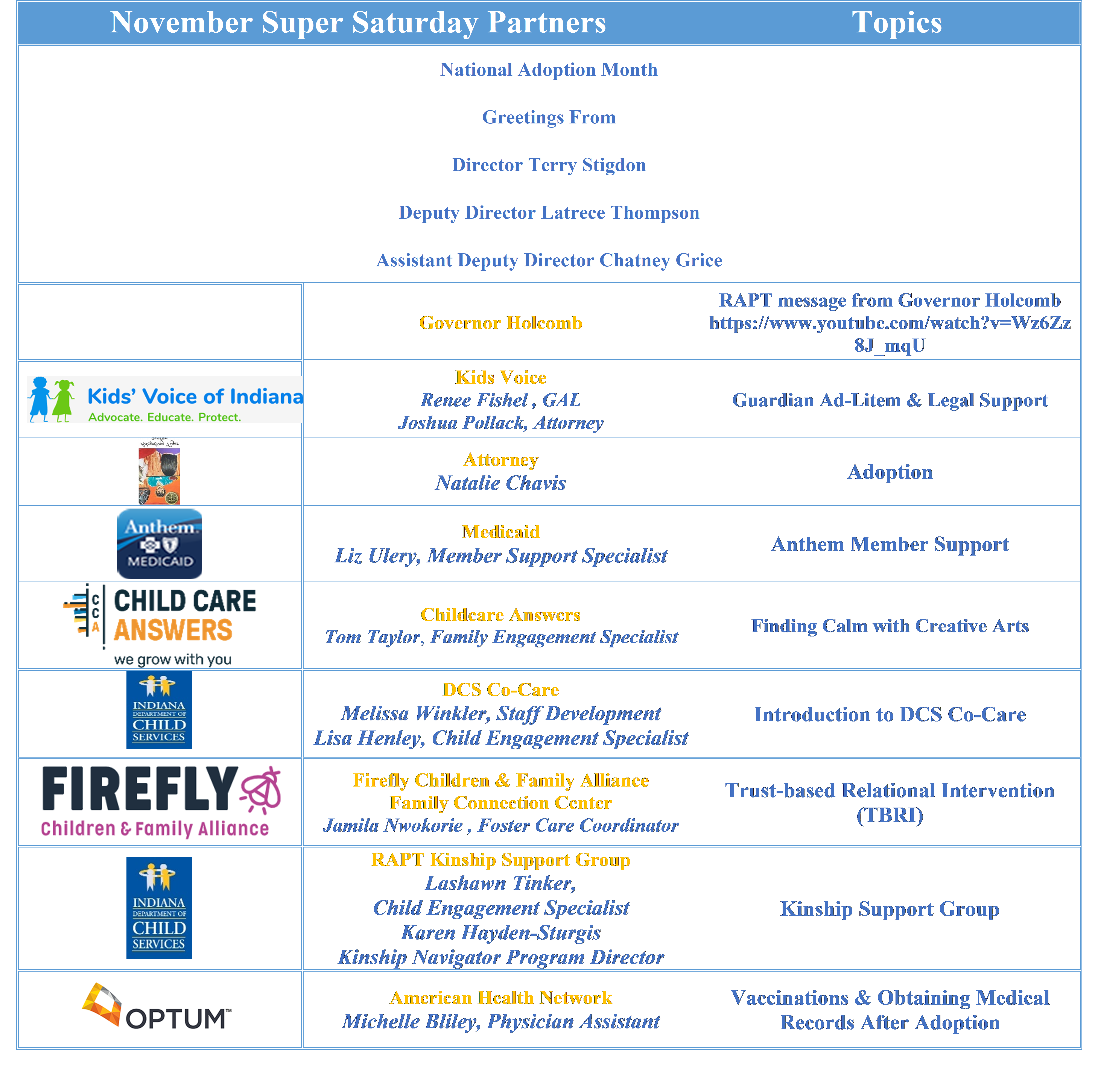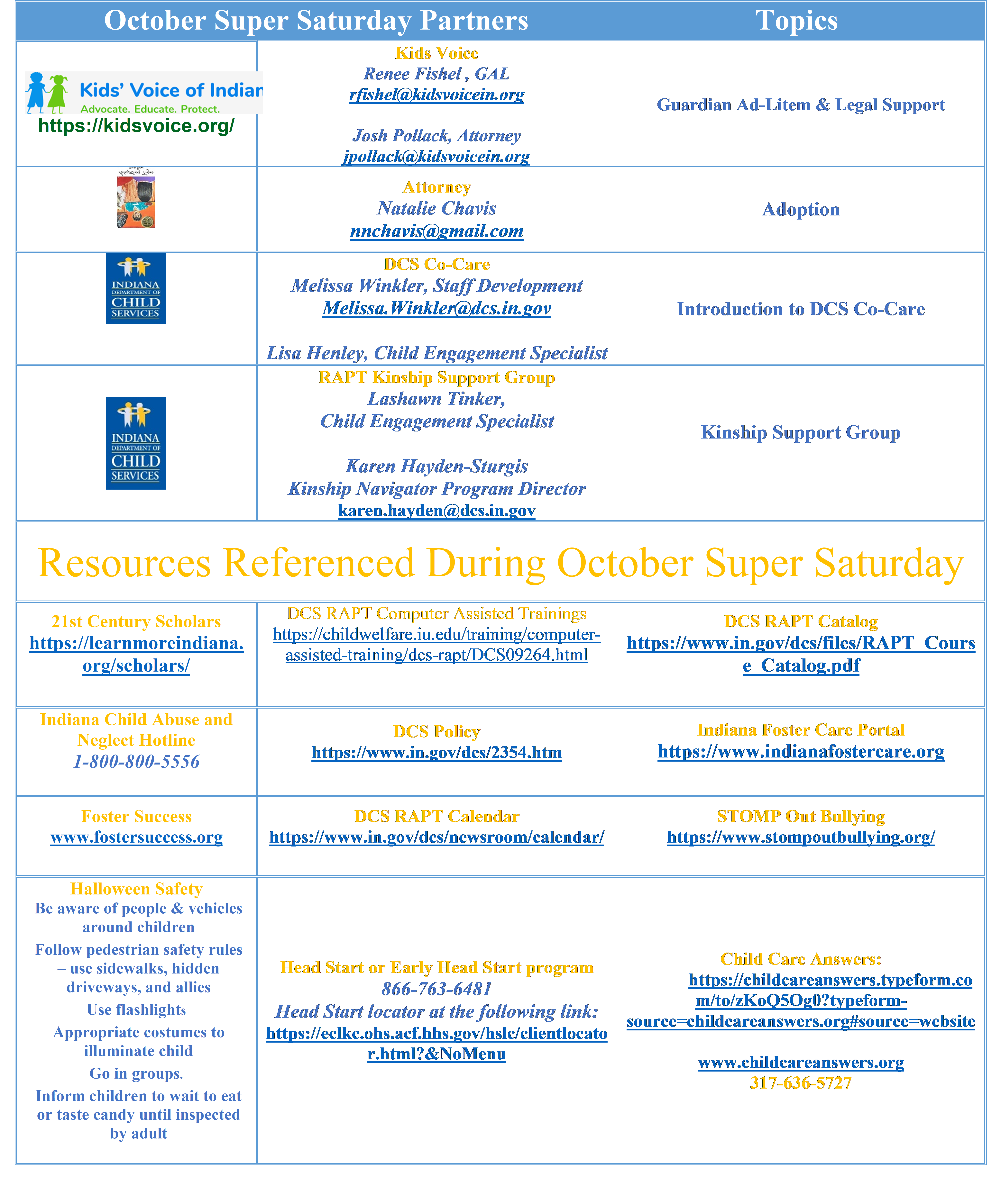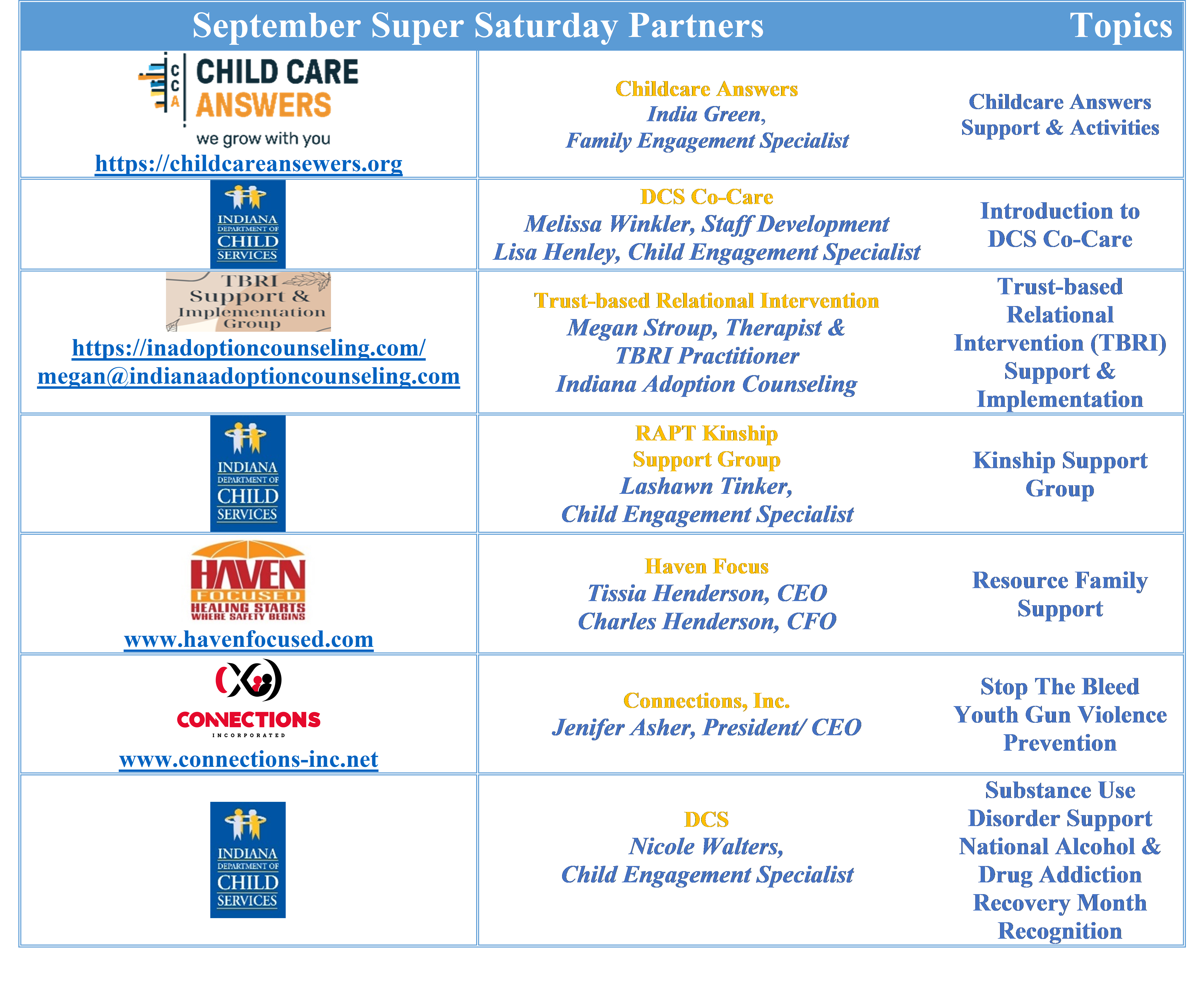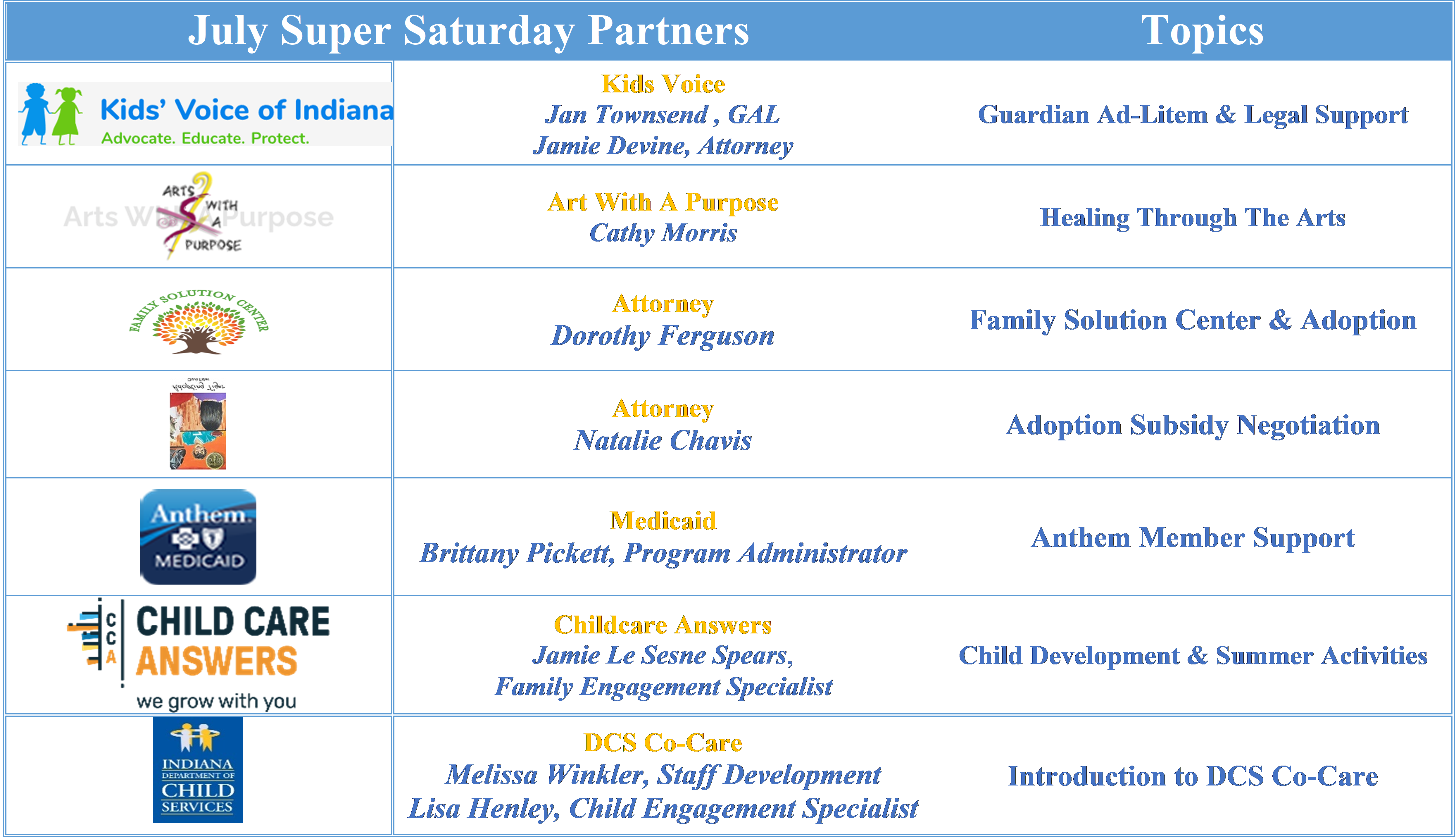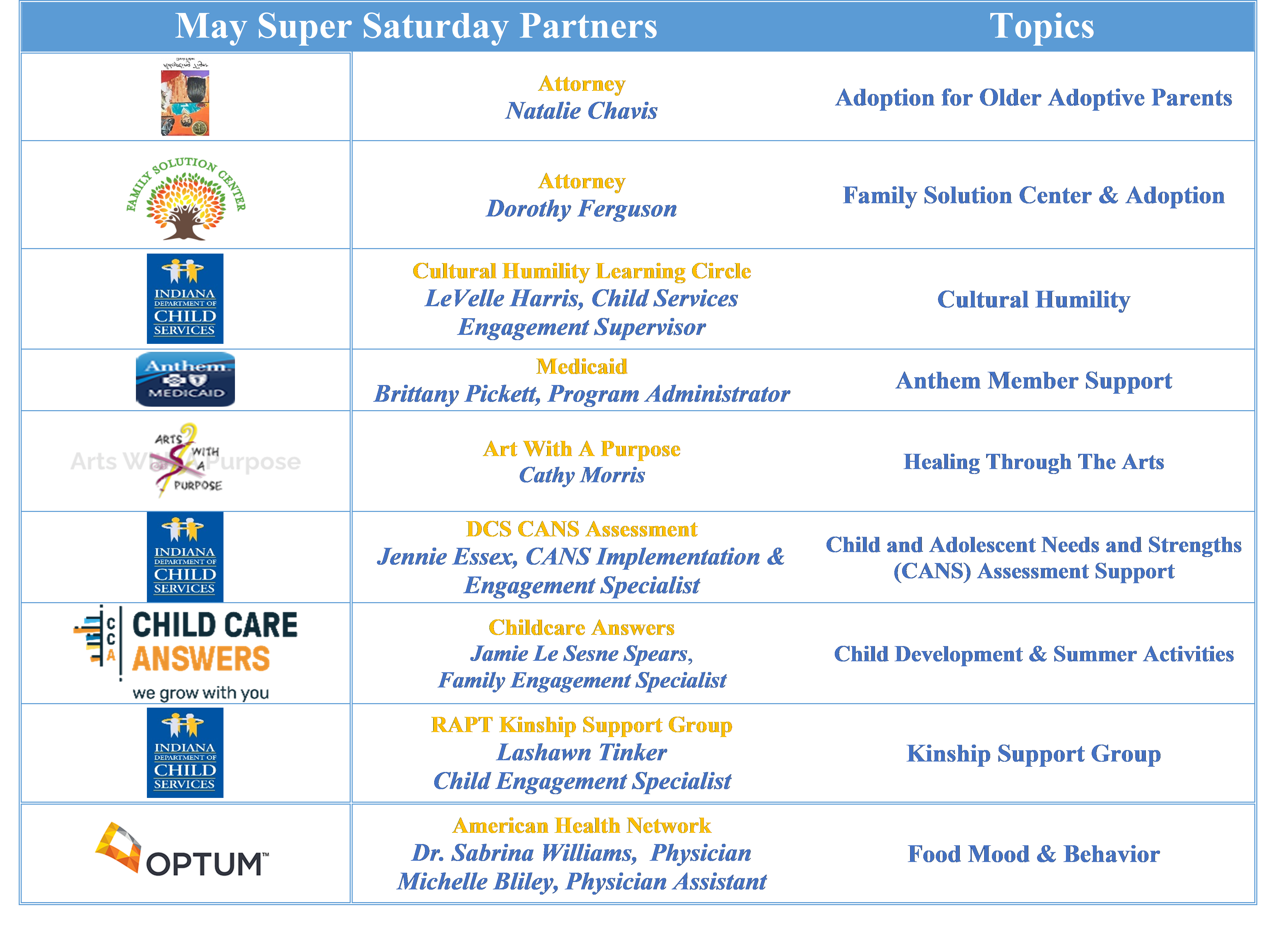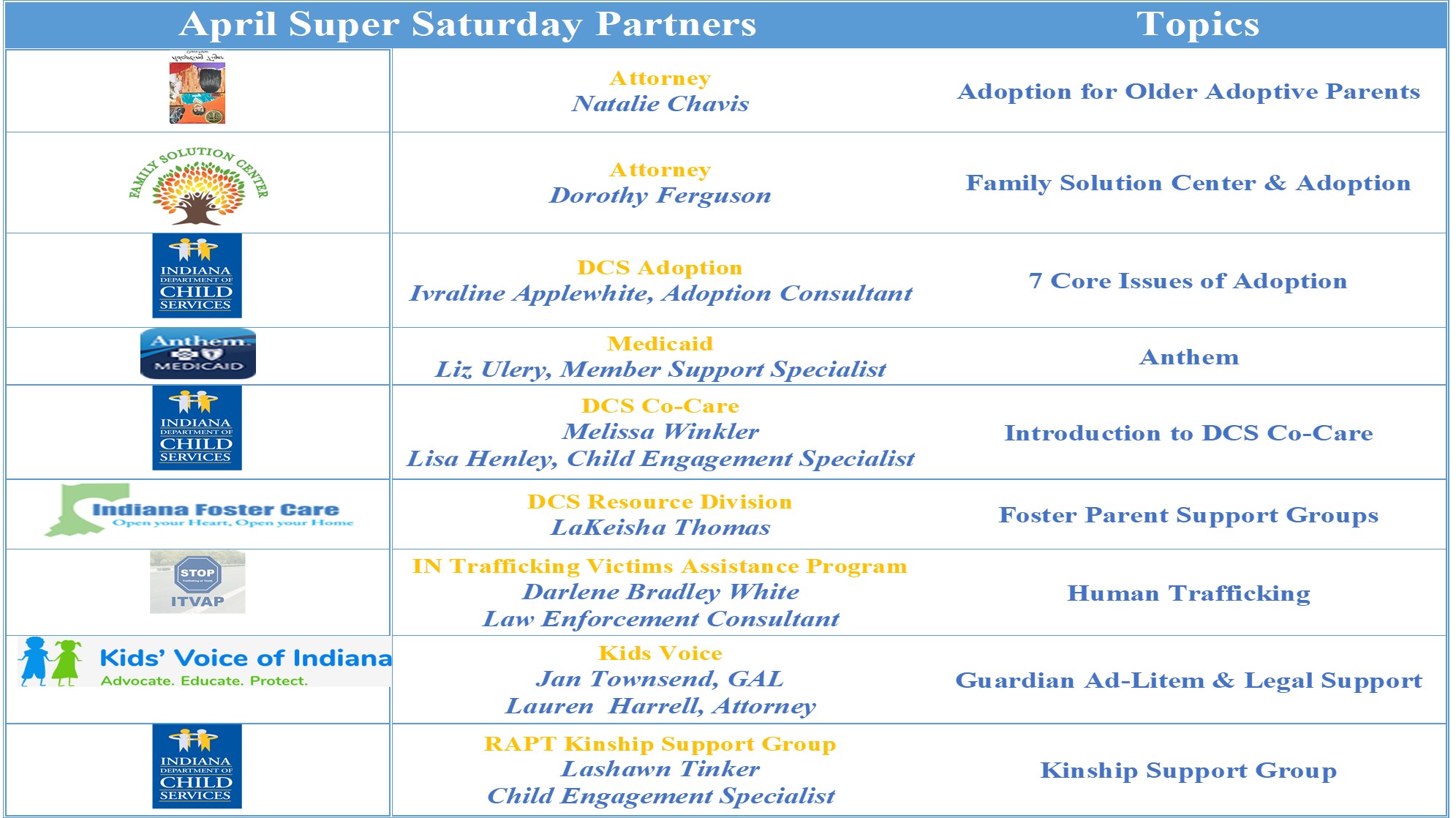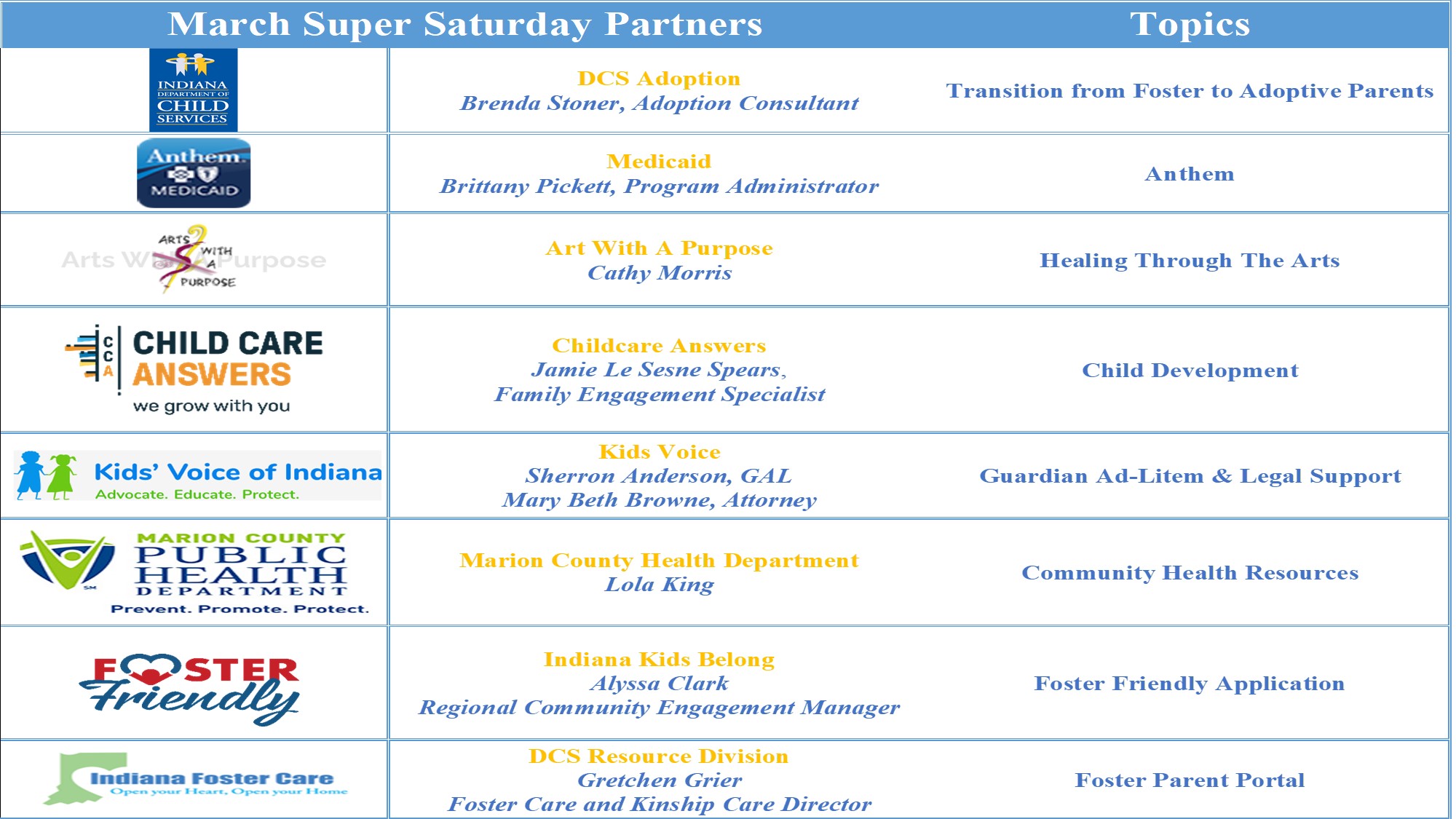 Presenters have shared their expert knowledge on several subject matters as well as provided resources for families to incorporate in their home.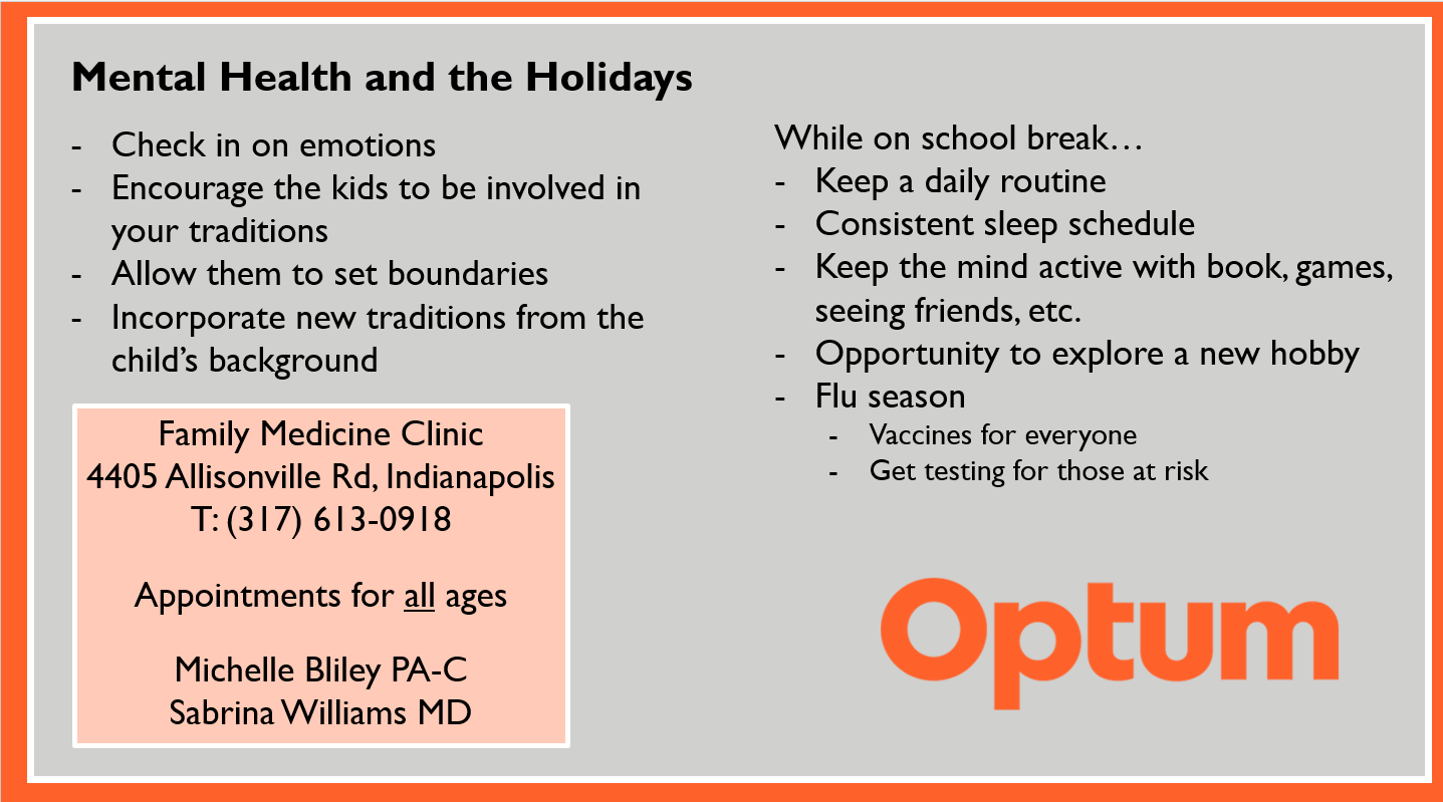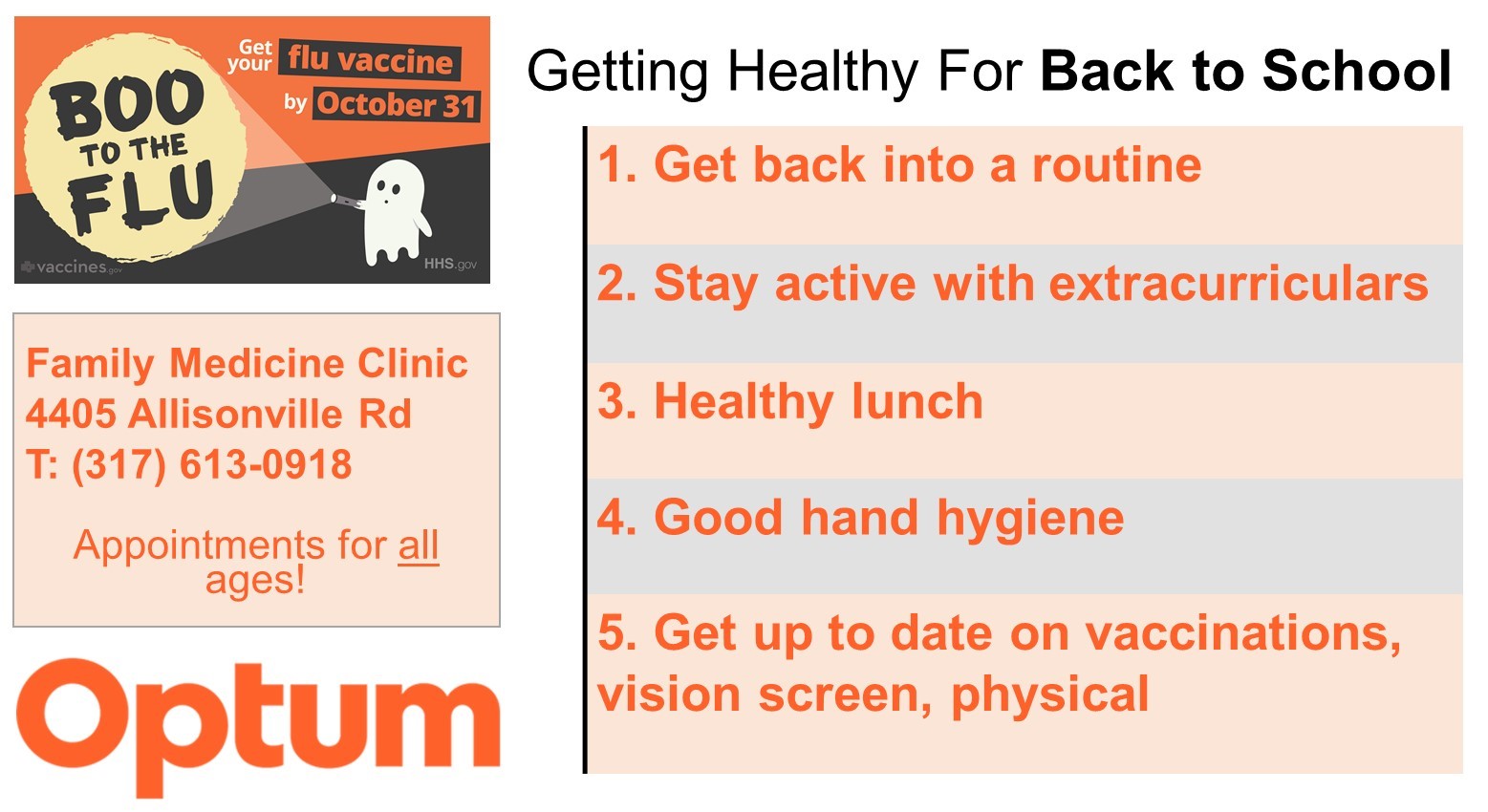 Looking to expand your knowledge? Join the RAPT team as we spotlight trainings in recognition of monthly holidays and observances!