Domestic Violence Prevention and Treatment Grant program
Grant Status Closed
The Domestic Violence Prevention and Treatment (DVPT) Grant program was created by the Indiana General Assembly (IC 5-2-6.7) in 1992 to support Indiana's domestic violence centers, offer domestic violence training for service providers and expand services to treat and prevent domestic violence. As the state administering agency, the Indiana Criminal Justice Institute is responsible for administering DVPT funds.
Eligible Entities
An entity is eligible to receive funding if it furnishes, agrees to furnish, or arranges with a third party to furnish all the following services:
Emergency shelter provided either at the center or by arrangement at temporary residential facilities available in the community, that are available to a person who fears domestic or family violence.


A twenty-four (24) hour telephone system to provide crisis assistance to a person threatened by domestic or family violence.


Emergency transportation services, if necessary, to aid victims of domestic or family violence.


Information, referral, and victim advocacy services in the areas of health care assistance, social and mental health services, family counseling, job training and employment opportunities, legal assistance, and counseling for dependent children.
This is a reimbursement-based grant. If selected, DVPT grantees must protect the privacy and confidentiality of those being provided services and must adhere to all of the requirements outlined in the request for proposal.
Funding Overview
In general, funding can be used to:
establish and maintain domestic violence prevention and treatment centers;


develop and establish training programs for professional, paraprofessional or volunteer personnel who are engaged in areas related to the problems of domestic violence; and


develop and implement the means for prevention and treatment of domestic violence.
Awards for 2021-2023 are available through this solicitation for a (24) twenty-four-month period of funding from July 1, 2021 - June 30, 2023.
The submitted budget will need to reflect Year 1 and Year 2 of funding on every expense. Funds designated under Year 1 must be spent in Year 1 and will not be available in Year 2. The same is true of Year 2. Funds designated under Year 2 will not be available in Year 1. During any Project Modification Request funds will not be able to be moved between years.
Support the operations and service delivery of residential and nonresidential domestic violence programs statewide. These activities include:

Providing emergency shelter. Shelter may be provided either at a residential facility or by arrangement at temporary residential facilities available in the community.


Providing 24-hour crisis intervention, information and referral, support and advocacy.


Providing emergency transportation services.


Providing information, referral, and victim services in the areas of housing, health care advocacy, social and mental health services, family counseling, job training and employment opportunities, and legal assistance and counseling for dependents.


Retaining and/or expanding agency staffing to support program activities.


Providing organizational management and infrastructure support. Activities may include, but are not limited to: governance, internal controls and policies, compliance and monitoring, fiscal management, and human resources. No more than twenty percent (20%) of an applicant's total requested grant funds may be allocated toward providing organizational management and infrastructure support.



Expand basic domestic violence services to underserved and unserved communities. Basic services may be provided by shelters, satellite offices operated by an existing program, and/or non-residential service providers who provide advocacy services.


Develop and establish a primary prevention initiative that addresses risk and protective factors related to domestic violence.

Primary prevention initiatives are defined as a systematic process that promote safe and healthy environments and behaviors, primary prevention strategies seek to prevent first-time perpetration or victimization, (i.e., teen dating violence, healthy relationships). The CDC Technical Packages for Violence Prevention can be found at https://www.cdc.gov/violenceprevention/pub/technical-packages.html.



Develop and establish training programs for professionals, paraprofessionals, or volunteers who are engaged in the areas related to the prevention or intervention of domestic violence. Training includes training others in the community as well as staff and volunteer training.


Develop a coordinated effort to address the system response to domestic violence. A system response can include:

Collaboration with local or statewide agencies and organizations that interface with survivors.


Providing technical assistance to agencies that work with survivors.


Participating or collaborating with a local task force, commission or advisory council to address domestic violence.



Increase organizational capacity through meeting data collection and technology needs.


Provide emergency one-time flexible funding to support survivors' immediate financial needs. Emergency financial assistance is defined as financial assistance not to exceed $500 per client that assists survivors with re/establishing their lives free of domestic violence. This may include but is not limited to rental assistance, utility deposits, car repairs, phone costs. A maximum of $10,000 per agency may be requested for emergency financial assistance and supporting documentation will be required for reimbursement.


Provide or coordinate language access services for victims/survivors of domestic violence. Language access allows for people with limited English proficiency to use and benefit from a wide range of services. Any organization that receives funding is required to provide language access to its services. Types of language access services include in-person (face-to-face) interpreting, remote (telephone & video) interpreting, and document translation.
Administrative costs over 10% of the total grant budget including time to complete DVPT required time and attendance sheets and programmatic documentation, reports, and required statistics; administrative time to collect and maintain satisfaction surveys and needs assessments used to improve services delivery within the FVPSA funded project; and the prorated share of audit costs,


Direct financial assistance to a client such as cash, gift cards, or checks


Food and beverages except emergency food and beverage for victims


Lobbying


Fundraising (including financial campaigns, endowment drives, solicitation of gifts and bequests, and similar expenses incurred solely to raise capital or obtain contributions) and time spent procuring funding including completing federal and state funding applications


Purchase of real estate


Construction


Physical modification to buildings, including minor renovations (such as painting or carpeting)


Vehicles


Overtime is allowed but to claim the increased rate, there must be a separate line item in the budget that includes the overtime rate of pay.
Total Agency Budget – If the applicant agency is a nonprofit, nongovernmental entity, please complete and upload a "Subgrantee Basic Budget (non-profit Applicant budget form)". Be sure to complete both the Organizational tab and the Employee tab. The form can be found on the ICJI website here (non-profit applicant budget). This does not apply to units of government.


Indirect Cost Rate – If the applicant agency has a federally approved indirect cost rate, ICJI will accept this rate. You must provide ICJI with a copy of the approval letter showing the rate and effective date.


Sustainability Plan – Please attach a document detailing the Applicant's plan to maintain the program once the grant fund period expires.


Timeline – Please attach a timeline for the completion of the Project and/or expenditure of the grant funds.


Letters of Endorsement - Please attach at least one letter of endorsement evidencing community support for the Applicant's program.


Miscellaneous

If applying for personnel, attach job descriptions.


If applicable, attach other requested information.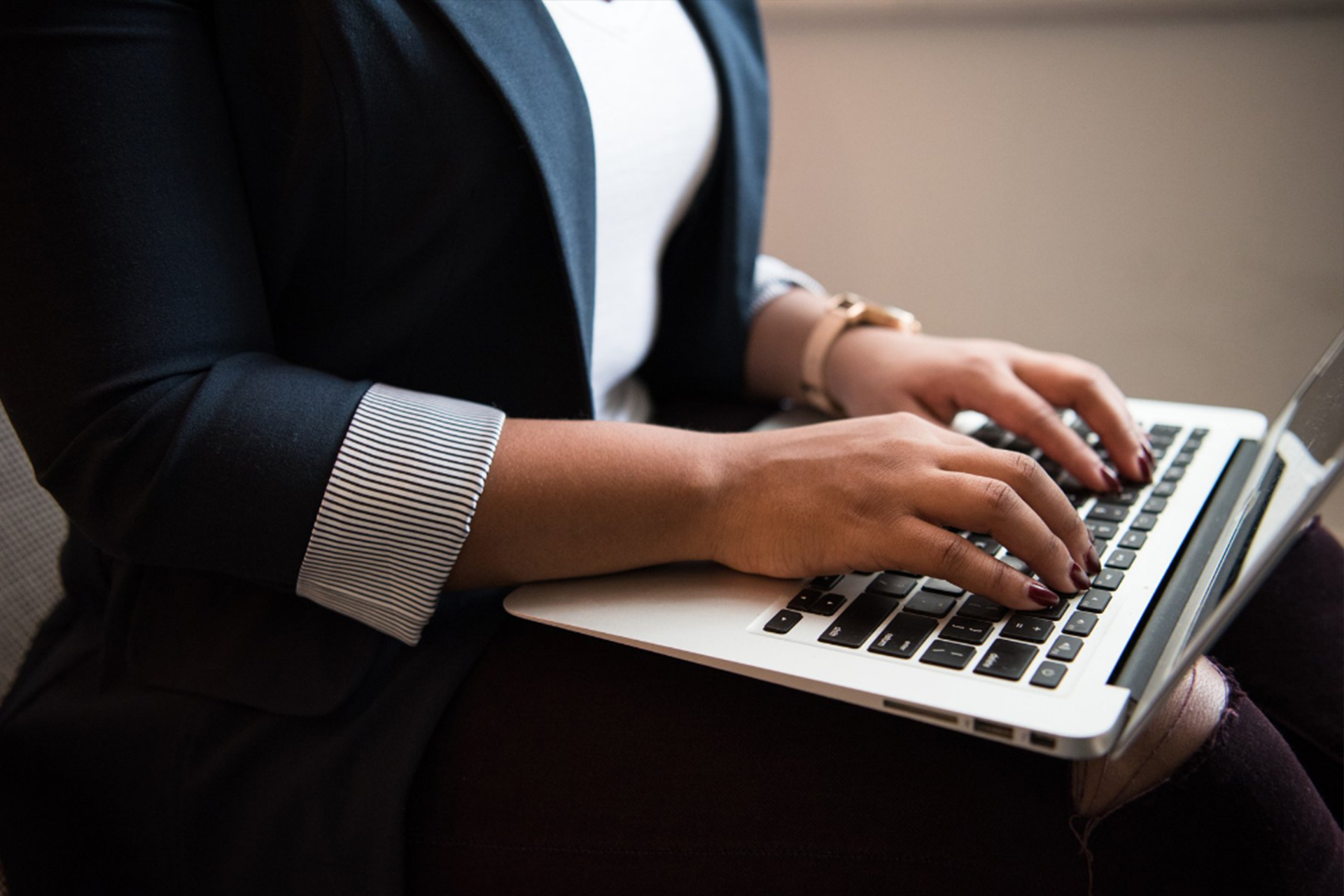 Reporting Requirements
Grant recipients are required to submit quarterly programmatic and fiscal reports through IntelliGrants. Program reports contain information related to the grant program's performance measures. Fiscal reports contain financial information related to grant expenditures and claims for reimbursement of approved budget expenses. Fiscal reports must include adequate documentation of expenses and proof of payment.
DVPT RFP Webinar, 2021-2023
This training walks subgrantees through Domestic Violence Prevention and Treatment Grant program RFP an application process. The training addresses common reporting mistakes and solutions. At the end of the training, subgrantees had the opportunity to ask questions relevant to the application process and program, in general.
Technical Assistance
For technical assistance with submitting an application, contact the ICJI Helpdesk, which is open Monday through Friday from 8:00 a.m. to 4:30 p.m. ET, except state holidays. ICJI is not responsible for technical issues with grant submission within 48 hours of grant deadline.
Email Us
DVPT Funding Breakdown
As the State Administering Agency, the Indiana Criminal Justice Institute is responsible for administering DVPT funds. This dashboard reflects quarterly program report data as entered by subgrantees and may contain duplicated victim counts.