The Indiana Commission for Higher Education consists of fourteen members appointed by the Governor. The Governor directly appoints twelve members, nine representing a Congressional District and three at-large members, to serve terms of four years. In addition, the 1990 legislature added a student and a faculty representative who are appointed by the Governor for terms of two years, with support from a nominating committee.
Mr. Michael "Jud" Fisher (Chair)
Represents District 6 until June 30, 2023
A Michigan native, Michael Justin (Jud) Fisher is a graduate of DePauw University and the Indiana University Lilly Family School of Philanthropy. He joined Ball Brothers Foundation in 2003 after working in administration for Old National Bancorp. In addition to his duties as president and chief operating officer of BBF, he serves on the boards of several regional and statewide organizations including the Indiana Commission for Higher Education, the Edmund F. and Virginia B. Ball Foundation, Delaware Advancement Corporation and The Community Foundation of Muncie and Delaware County, Inc. He is the grandson of John W. Fisher and Janice Ball Fisher (1916-2010), the youngest daughter of BBF founder E. B. Ball. Fisher grew up in Leland, Michigan, and graduated from Leland High School. He worked in a horse stable, on charter fishing boats, in the cherry orchards, as a sailing instructor, and at several other jobs while growing up in Leelanau County. He loves to hunt, fish, sail, hike, and generally be outdoors.
---
Maj. Gen. Erika Steuterman (Vice Chair)
Represents District 4 until June 30, 2025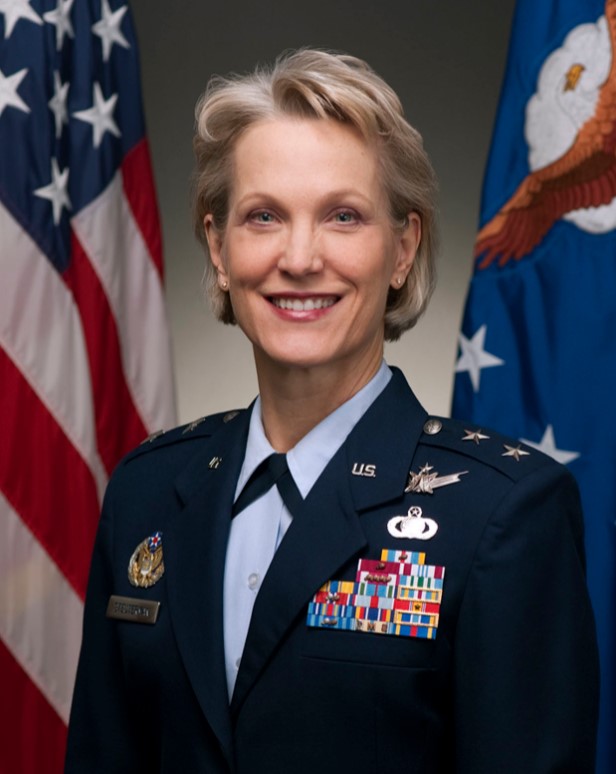 Major General Erika Steuterman retired from the United Air Force in February 2011 after 34 years of service. Erika began her career in the United States Air Force. A career intelligence officer, Gen Steuterman has served with the Air Intelligence Agency, Defense Intelligence Agency, National Security Agency, and US European Command in Stuttgart, Germany, among many others. She deployed in 2003 as the Director of the Information Operations Coordination Element at Al Udeid Air Base, Qatar, in support of Operations IRAQI FREEDOM and ENDURING FREEDOM and missions in the Horn of Africa. Now retired, has received many military decorations during her 34 years of service in the Air Force and has been recognized many times by the civilian not-for profit organizations with which she works. She most recently served as the Chair of the Indiana Veterans' Affairs Commission, which is responsible for Hoosier Veterans and their families. General Steuterman earned her Bachelor of Language and MBA from Purdue University.
---
Ms. Anne Bowen (Secretary)
Student Representative until June 30, 2024
Anne Bowen is an honor student at Indiana State University, double majoring in Insurance & Risk Management and Financial Services from Terre Haute, IN. She is involved with the Networks Professional Development Program as well as a part of the Gongaware Scholarship Program. Additionally, she is actively involved with the business fraternity Gamma Iota Sigma, Insurance Honors Corps, as well as the Honor Societies of Alpha Lambda Delta and Order of Omega. She holds leadership positions all across campus and serves as President for the student Philanthropy Group, Director of Academic Affairs for Student Government, as well as the Stewardship Director for State Dance Marathon in support of Riley Hospital for Children while also serving as a Peer Mentor for the Honors College. In the midst of her involvement, Anne has also accrued industry experience through an internships with MedPro Group in Fort Wayne, IN and Arlington/Roe in Indianapolis, IN.
---
Mr. Mike Alley (Past Chair)
At Large Member until June 30, 2023
Mike is Chairman and owner of Patriot Investments, LLC, through which he maintains investment interests in multiple early stage companies and real estate investments, and also conducts an array of strategic planning consulting and advisory services. Mike formed Patriot Investments in 2002 following his retirement from Fifth Third Bank, Central Indiana where he served as President and CEO beginning in 1989. Mike previously served as Chairman and CEO of Integra Bank Corporation in Evansville (2008-2011) and as Commissioner of the Indiana Department of Revenue (2012-2015) at the request of Governor Mitch Daniels and reappointment by Governor Mike Pence. During his tenure as Commissioner, Mike led the transformation of the Department to focus on quality and accuracy through multiple technology and cultural enhancements. Mike is active on multiple corporate boards including AAA Hoosier Motor Club, Banterra Bank Corporation, Community Physicians Network, Johnson, Grossnickle & Associates, Scubaba, LLC, and BioStorage Technologies, Inc. and serves on several non-profit boards including the Indianapolis Zoo. Mike earned his Bachelor's degree magna cum laude in accounting in 1978 from Indiana State University.
---
Dr. Edward Berger
Faculty Representative until June 30, 2023
Edward Berger is the Inaugural Associate Vice Provost for Learning Innovation, and Director of the Innovation Hub, as well as Professor of Engineering Education and Mechanical Engineering at Purdue University. He is also the Executive Director of the Mechanical Engineering Education Research Center at Purdue (MEERCat Purdue), which pursues fundamental research and research-to-practice projects in student success, teaching with technology, and institutional culture and change. He has been a tenured engineering professor at three institutions (University of Cincinnati 1996-2004, University of Virginia 2005-2014, Purdue University 2014-present). He began his faculty career with a research portfolio broadly in the area of tribomechanics, including dynamics of interfaces and structures with friction. From 2005-2010, his research portfolio underwent a transformation into engineering education research, and since then he has be a PI or co-PI on $12M+ in federally-funded projects for engineering education research. He has 50+ journal publications across mechanical engineering and engineering education topics. In 2008, he won a Commonwealth of Virginia state-wide teaching award for his integration of technology into undergraduate education. He recently completed an IPA assignment at the National Science Foundation (August 2019 – December 2020) in the Engineering Directorate, Division of Engineering Education and Centers. He oversaw a $15M annual budget for engineering education research and collaborated across the agency on programs including ERC, AI Institutes, and Advanced Manufacturing.
---
Mr. Dennis Bland
Represents District 7 until June 30, 2024
Dennis Bland serves as President of the Center for Leadership Development, a non-profit Indianapolis organization dedicated to preparing African American youth for academic, college and career success. Founded in 1977, CLD offers 11 curriculum-based youth development programs that nurture over 1,200 teens and parents per year. CLD's five core values are Character, Education, Leadership, Service and Career. Prior to joining CLD, Mr. Bland practiced law for nine years specializing in medical malpractice litigation and insurance law.
His many accomplishments include the President's Medal of Distinction from Ball State University in 2008 in recognition of his dedication to empowering African-American youth for academic, college and career achievement; the Distinguished Alumni Service award for Humanities from DePauw University; the Distinguished Alumni Service Award from Indiana University School of Law, Indianapolis; the Distinguished Alumni Award from Broad Ripple High School; and the Distinguished Community Service Award from the Black Nurses Association of Indianapolis. In addition, we was chosen as one of the "Top Forty Under 40" by the Indianapolis Business Journal in February 2004.
Mr. Bland serves on many boards, including the Tobias Center on Leadership, Indiana InternNet, Indiana University Law-Indianapolis Alumni Association, the Indiana Black Expo Economic Development Corporation and the Indianapolis Arts Council. Mr. Bland earned a bachelors degree in economics from DePauw University and a juris doctorate from the Indiana University School of Law, Indianapolis.
---
Mr. Mike Daigle
Represents District 2 until June 30, 2026
Mike Daigle joined South Bend International Airport (SBN) in 2012 as the CEO and Executive Director. With 45 years of aviation experience, Mike is an accredited member of the American Association of Airport Executives, the largest professional organization for airport employees. He began his aviation career in the US Army as an airplane mechanic, then went on to be a helicopter pilot, flight instructor and flight examiner, with his last assignment flying Blackhawk helicopters and being the Airfield Commander at Ft. Carson, Colorado.
After retiring, he joined he became the Airport Director in La Crosse, Wisconsin and Kalispell, Montana. Prior to leading SBN, he served as the Deputy Executive Director at Capital Region International Airport in Lansing, Michigan. He holds a Master of Arts degree in Organizational Management and a Bachelor's Degree in Aviation. Mike's accomplishments at SBN include navigating the pandemic's impact on air travel with a goal to return to the passenger traffic levels in 2019 of over 823,000 – the highest level since 2003; an ongoing multi-year $50+ million taxiway reconstruction and realignment project; construction of a General Aviation Facility and a Federal Inspection Station allowing for international operations; the opening of SkyWest Airlines maintenance base; new service on American Airlines – SBN's fourth airline; terminal modernization; and the annual Bears in the Air program which has provided over 15,000 teddy bears to children in local area hospitals and $76,000 to the Robert L. Miller Sr. Veteran's Center. Mike has also previously served on the Indiana Judicial Nominating Commission and the Judicial Qualifications Commission.
---
Mr. Bill Hanna, J.D.
Represents District 1 until June 30, 2025
Bill Hanna is the Executive Director of the Dean and Barbara White Family Foundation. The foundation's goal is to work with key partners to transform communities through sustainable legacy investments that enhance quality of life, promote health and wellness, stimulate economic development, increase access to high quality education and that promote broad collaboration. Hanna is the former President and CEO of the Northwest Indiana Regional Development Authority (RDA). Hanna joined the RDA and the state of Indiana in 2009 and has served under the RDA board of directors and the administrations of Indiana Governors Mitch Daniels, Mike Pence, and current Governor, Eric Holcomb. Prior to his time at the RDA, Hanna was the City Manager and Deputy Mayor for the City of Valparaiso, the Economic Development Director for Valparaiso and Vice President of the Valparaiso Economic Development Corporation. His military career in the U.S. Army as an airborne qualified light infantryman (paratrooper) from 1995 to 1999 included membership in the Army's Official Presidential Escort and service as a Sentinel (guard) and Head Trainer/Guard at the Tomb of the Unknown Soldier in Washington, D.C. Hanna earned his Juris Doctor from Valparaiso University, his MBA from National-Louis University in Chicago, and his Bachelor's degree in Organizational Management and Human Resources from Colorado Christian University.
---
Mr. Allan Hubbard
At Large Member until June 30, 2025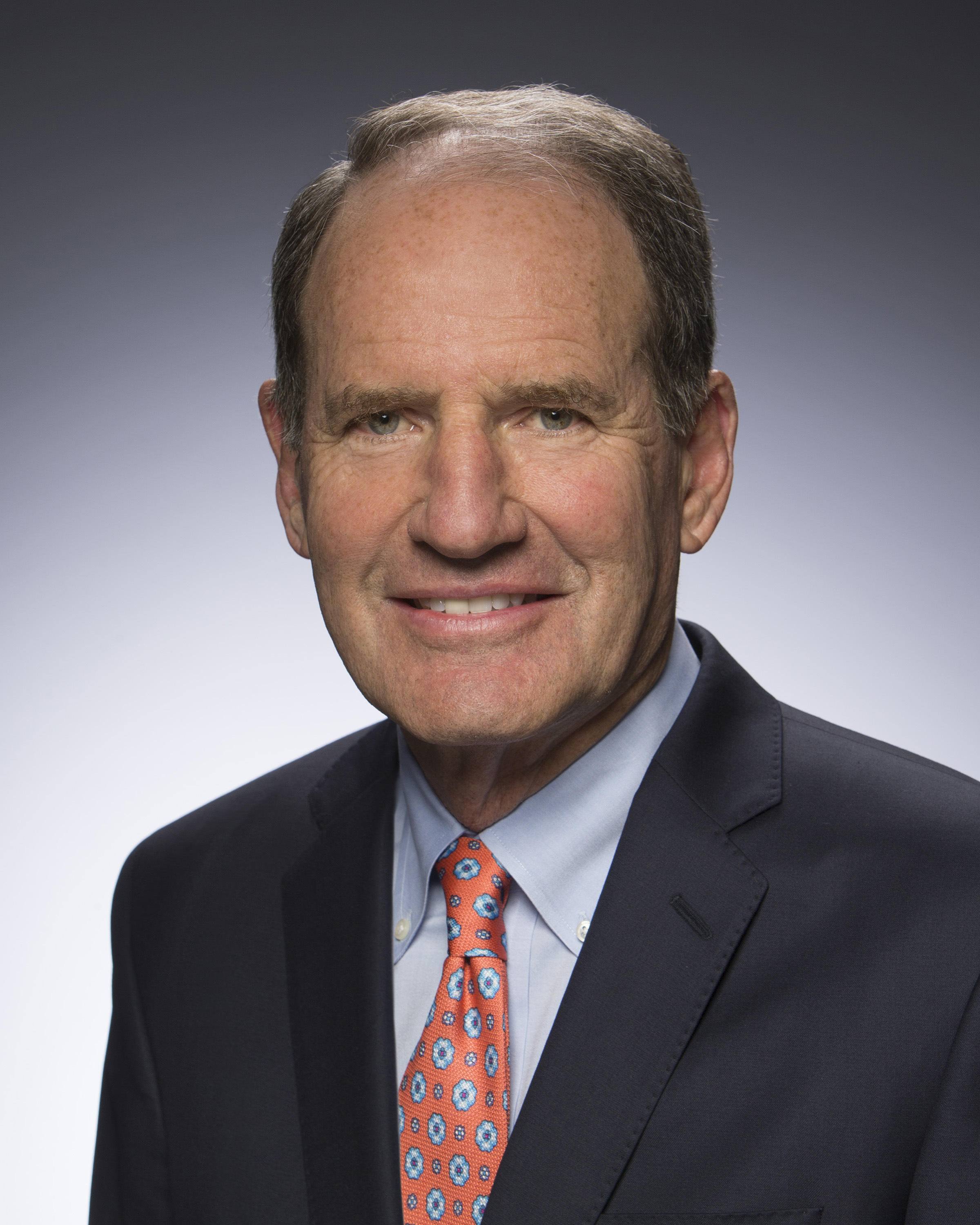 Al Hubbard is the co-founder of E&A Industries. Except for his time in government service, Hubbard has been the chairman of E&A Industries since 1977. During his government service, Hubbard was the White House deputy chief of staff for Vice President Dan Quayle, executive director of the president's council on competitiveness under the administration of George H.W. Bush and assistant to the president for economic policy and director of the national economic council under George W. Bush. He has also served on boards for for-profit and not-for-profit groups.
---
Ms. Nancy Jordan
Represents District 3 until June 30, 2026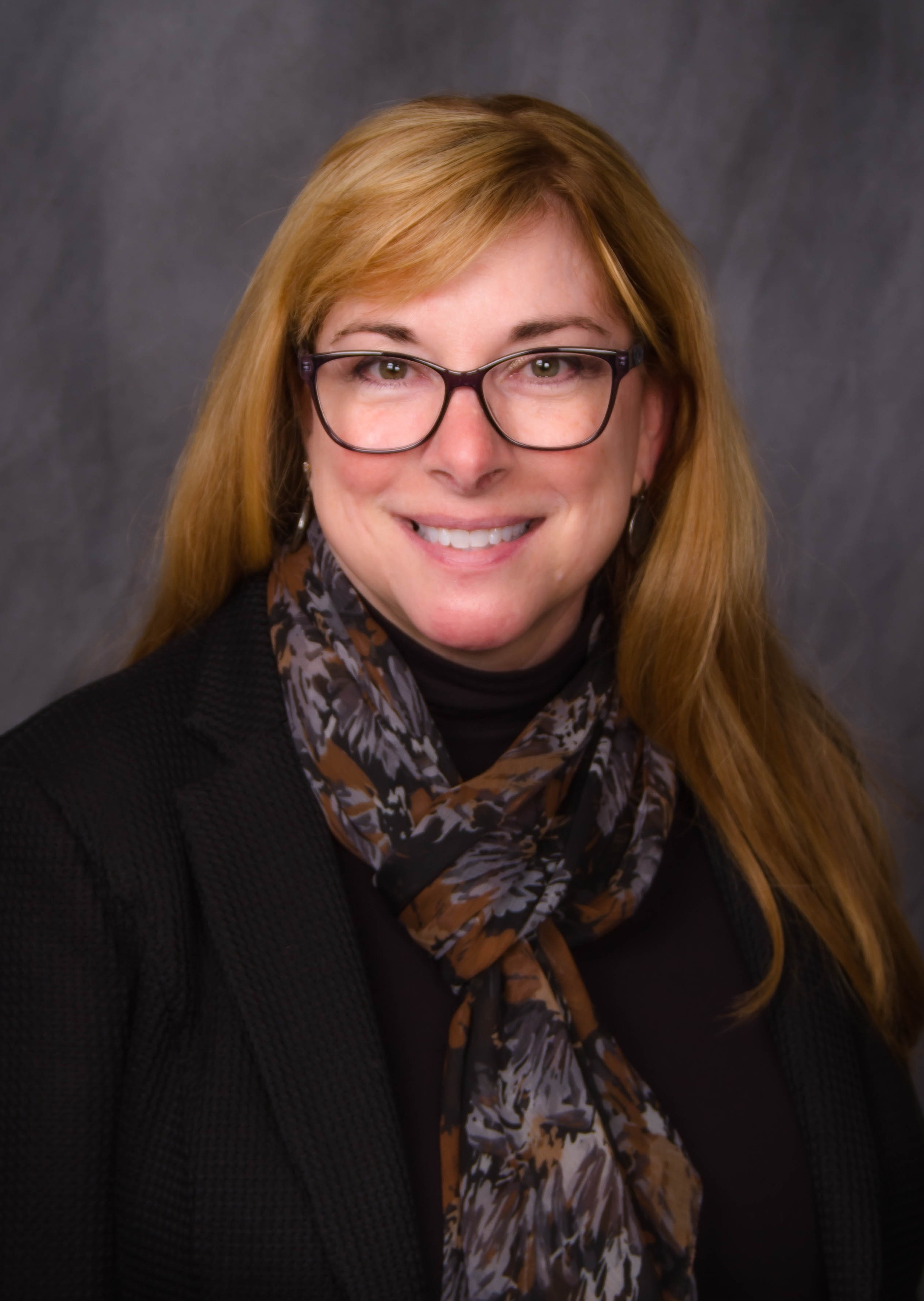 In January 2020, Nancy Jordan joined Bulldog Consulting Services, providing executive expertise for Insurance Industry and other business clients. Prior to joining Bulldog, Nancy stepped down from her role as Senior Vic President at Lincoln Financial Group to serve on Indiana Governor Holcomb's Next Level Teacher Compensation Commission. At Lincoln, she served as SVP, Head of Individual Annuity Operations, responsible for the care of over 1 million annuity contracts and $130 billion in assets. She was a member of the company's Corporate Leadership Group and site leader for the Fort Wayne operations. She served on the Lincoln Financial Foundation grant committee and also as the founding Executive Chair of Lincoln's People with Disabilities Business Resource Group, leading Lincoln to 4 consecutive 100% scores on the Disability Equity Index Benchmarking. Active in community affairs, Jordan serves on the Indiana State Museum Foundation Board and the AWS Foundation Board. Her service includes the boards of the Northeast Indiana Regional Partnership, Greater Fort Wayne Inc. and she is past President of the Allen County-Fort Wayne Capital Improvement Board. Jordan holds a bachelor's degree from Purdue University Fort Wayne and was named Outstanding Alumni by The Doermer School of Business. She is a CPA, is a Certified Information Systems Auditor (CISA) and held FINRA registrations Series 6, 26 and 27.
---
Mr. Chris LaMothe
Represents District 5 until June 30, 2026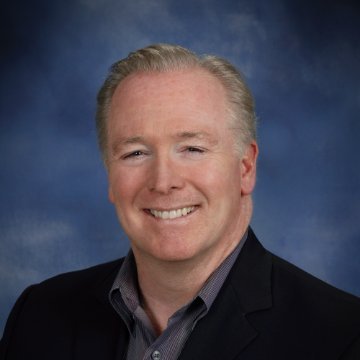 Chris LaMothe serves as the Chief Executive Officer of Elevate Ventures. He sets the strategy and vision for the organization, oversees all programs and staff, and serves as the primary source for stakeholders, investors, board members, and entrepreneurs. Previously LaMothe served as Executive Vice President of Element Materials Technologies, specifically leading the global Transportation, Power Generation and Industrials Sectors of the company. Element acquired LaMothe's company, Sherry Laboratories Holdings, LLC in 2013 where he served as Partner, Chairman and CEO. Prior to acquiring Sherry Labs, LaMothe served as President and COO of Oxford Financial Group, LTD, one of the largest private wealth management firms in the country with over $8 Billion under management. He also serves or has served on the Board of a number of civic groups, including the Chicago Federal Reserve Bank Advisory Board, Junior Achievement of Central Indiana, The Indianapolis Zoo, the Indianapolis 500 Festival Board, Indiana University Business School Board of Visitors, the Indiana Chamber of Commerce and TM Youth Foundation. LaMothe is a graduate of Ball State University with a BS in marketing and received his MBA from Indiana University.
---
Ms. Pepper Mulherin
Represents District 8 until June 30, 2023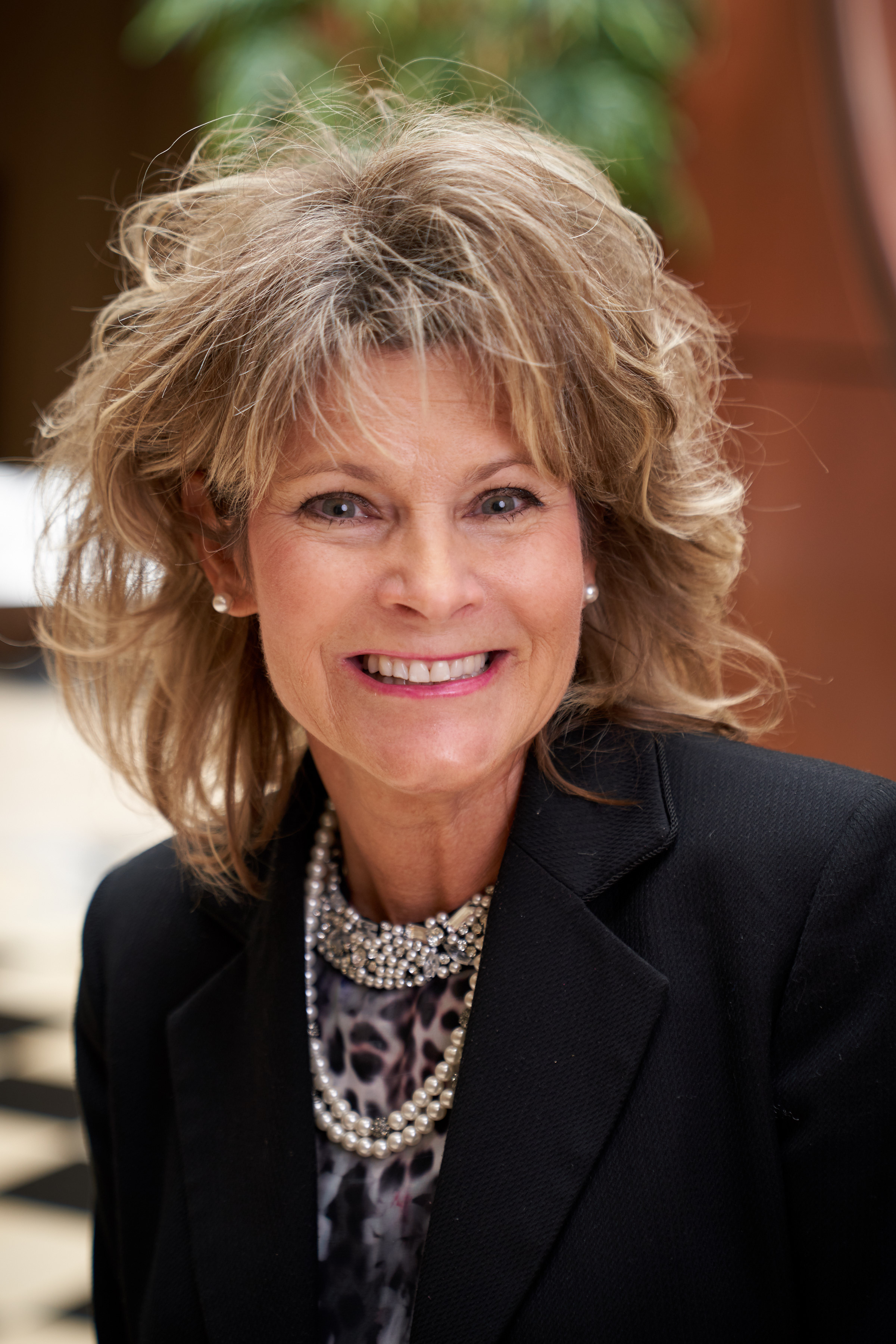 Pepper Mulherin is the Director of External Affairs at AT&T, having joined AT&T in 1995 after careers in consumer finance, insurance, and technical education recruiting. Pepper is a past-president of Rotary Club of Evansville and serves on numerous boards including The Richard G. Lugar Excellence in Public Service Series, Evansville Rotary Club, Southwest Indiana Chamber, Warrick Chamber of Commerce, Evansville Industrial Foundation, Growth Alliance for Greater Evansville, Lawrence County Growth Council and is presently president of Vanderburgh Industrial Park, InTRAC Indiana, and
Assistant District Governor 6580. Pepper holds a Masters of Public Service Administration from the University of Evansville and holds undergraduate degrees from the University Southern Indiana.
---
Mr. Dan Peterson
Represents District 9 until June 30, 2024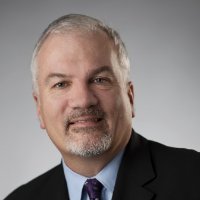 Dan Peterson is Vice President, Industry & Government Affairs, for Cook Group, Inc., based in Bloomington, Indiana. Since joining Cook Group in 1989, Dan has held a variety of leadership roles in the areas of operations, finance/accounting and human resources. His current responsibilities involve industry, government, and external affairs, with a focus on healthcare delivery, education and workforce development. Dan sits on many boards including the Indiana Bioscience Research Institute (IBRI); BioCrossroads; Indiana Health Industry Forum; Bloomington Economic Development Corp.; and Indiana University Health South Central Region. Mr. Peterson holds a B.S. in Biology (1984) and an MBA in Finance (1989), both from Indiana University. Since 1963, Cook Group medical companies have been committed to creating innovative medical solutions that benefit millions of patients worldwide.
---
Rep. Tom Saunders
At Large Member until June 30, 2026
With a passion for public service and a desire to bring positive change to state government, State Representative Tom Saunders was first elected to office in 1996. Since the beginning of his tenure as State Representative of District 54, Rep. Saunders wasted no time bringing increased economic development, with the beginning of construction on interchanges along I-70, as well as new businesses like the DOT Foods distribution center, for the citizens of Henry, Rush and Wayne County. Along with economic development, Rep. Saunders has taken a stand to ensure his local schools continue to grow and improve as they educate young students—the next generation of Hoosiers. In addition, he has worked to bring an Ivy Tech campus to Downtown New Castle in order to improve the local community by bringing in additional traffic and revenue, while also providing high school graduates with more opportunities.
In 2014, he was recognized as Legislator of the Year by the Indiana Conservation Alliance for his leadership in creating the Sustainable Natural Resource Task Force. They applauded him for his continued commitment to improving quality of life for families and communities. In 2009, Rep. Saunders received the Distinguished Public Service Award from the Indiana Department of the American Legion. The award is the Legion's highest honor. Rep. Saunders' experience as Henry County Assessor and Franklin Township Trustee was recognized by House leadership, slating him as a member of the Local Government Committee. Rep. Saunders recognizes the enormous task of those working within local units of government to provide services for their constituents. As a lifelong native to east central Indiana, Rep. Saunders has shown honor, integrity and a strong ability to represent the best interests of his constituents.