The Indiana Commission for Higher Education consists of fourteen members appointed by the Governor. The Governor directly appoints twelve members, nine representing a Congressional District and three at-large members, to serve terms of four years. In addition, the 1990 legislature added a student and a faculty representative who are appointed by the Governor for terms of two years, with support from a nominating committee. The current Commission Members & Appointments are listed below.
Dr. Beverley Pitts (Chair)
At Large Member until June 30, 2022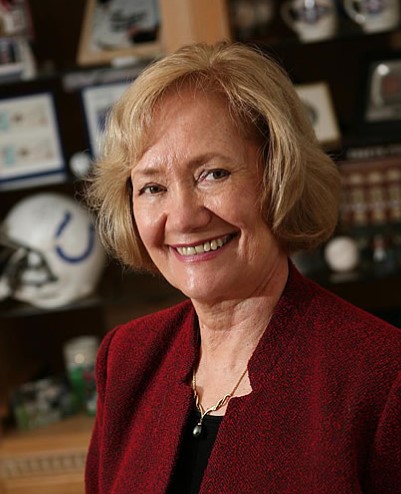 Beverley Pitts is President Emerita of the University of Indianapolis. Before taking a leadership position at UIndy, she served as Provost and Vice President for Academic Affairs and Interim President at Ball State University. During her 20-year career at Ball State, she held a number of administrative positions including Associate Provost, Assistant Provost for Research, Director of General Studies and Academic Assessment, and Director of Graduate Studies in Journalism. Prior to coming to Ball State, she was founding chair of the Department of Communications at Anderson University. Since retiring from UIndy, she has worked as a consultant, focusing on higher education issues, working with the NCAA, the Woodrow Wilson National Fellowship Foundation, Lilly Endowment and for a number of years the National Football League Players Association. Dr. Pitts has a doctorate in higher education with a concentration in communications, a masters degree in journalism, and a bachelors degree in English.
---
Mr. Mike Alley (Vice Chair)
At Large Member until June 30, 2023
Mike is Chairman and owner of Patriot Investments, LLC, through which he maintains investment interests in multiple early stage companies and real estate investments, and also conducts an array of strategic planning consulting and advisory services. Mike formed Patriot Investments in 2002 following his retirement from Fifth Third Bank, Central Indiana where he served as President and CEO beginning in 1989. Mike previously served as Chairman and CEO of Integra Bank Corporation in Evansville (2008-2011) and as Commissioner of the Indiana Department of Revenue (2012-2015) at the request of Governor Mitch Daniels and reappointment by Governor Mike Pence. During his tenure as Commissioner, Mike led the transformation of the Department to focus on quality and accuracy through multiple technology and cultural enhancements. Mike is active on multiple corporate boards including AAA Hoosier Motor Club, Banterra Bank Corporation, Community Physicians Network, Johnson, Grossnickle & Associates, Scubaba, LLC, and BioStorage Technologies, Inc. and serves on several non-profit boards including the Indianapolis Zoo. Mike earned his Bachelor's degree magna cum laude in accounting in 1978 from Indiana State University.
---
Mr. Michael "Jud" Fisher (Secretary)
Represents District 6 until June 30, 2023
A Michigan native, Michael Justin (Jud) Fisher is a graduate of DePauw University and the Indiana University Lilly Family School of Philanthropy. He joined Ball Brothers Foundation in 2003 after working in administration for Old National Bancorp. In addition to his duties as president and chief operating officer of BBF, he serves on the boards of several regional and statewide organizations including the Indiana Commission for Higher Education, the Edmund F. and Virginia B. Ball Foundation, Delaware Advancement Corporation and The Community Foundation of Muncie and Delaware County, Inc. He is the grandson of John W. Fisher and Janice Ball Fisher (1916-2010), the youngest daughter of BBF founder E. B. Ball. Fisher grew up in Leland, Michigan, and graduated from Leland High School. He worked in a horse stable, on charter fishing boats, in the cherry orchards, as a sailing instructor, and at several other jobs while growing up in Leelanau County. He loves to hunt, fish, sail, hike, and generally be outdoors.
---
Mr. Dennis Bland, Esq.
Represents District 7 until June 30, 2024
Dennis Bland serves as the President of the Center for Leadership Development, leading the organization's mission to foster the advancement of minority youth in Central Indiana as future professional, business and community leaders by providing experiences that encourage personal development and educational attainment. His passion is driven by a concern for plight of African American youth and community. Dennis received his primary and elementary education through Indianapolis Public Schools, graduating from Broad Ripple High School. Dennis earned his Bachelor of Arts degree in economics from DePauw University, then went on to obtain his juris doctorate degree from Indiana University School of Law in Indianapolis.
---
Ms. Anne Bowen
Student Representative until June 30, 2022
Anne Bowen is an honor student at Indiana State University, double majoring in Insurance & Risk Management and Financial Services from Terre Haute, IN. She is involved with the Networks Professional Development Program as well as a part of the Gongaware Scholarship Program. Additionally, she is actively involved with the business fraternity Gamma Iota Sigma, Insurance Honors Corps, as well as the Honor Societies of Alpha Lambda Delta and Order of Omega. She holds leadership positions all across campus and serves as President for the student Philanthropy Group, Director of Academic Affairs for Student Government, as well as the Stewardship Director for State Dance Marathon in support of Riley Hospital for Children while also serving as a Peer Mentor for the Honors College. In the midst of her involvement, Anne has also accrued industry experience through an internships with MedPro Group in Fort Wayne, IN and Arlington/Roe in Indianapolis, IN.
---
Mr. Jon Costas
Represents District 1 until June 30, 2021
Jon Costas is an attorney and small business owner who served as mayor of Valparaiso from 2003 until 2019. As a four-term mayor, he built a reputation as a collaborative leader who advocates both careful planning and bold action. Valparaiso flourished under his transformational leadership and gained national recognition for its vibrant downtown and award winning Central Park Plaza. In addition to his political service, Jon has been a small business owner for almost forty years and currently employs approximately 150 people in his various businesses. Jon has served on many boards and commissions, including twelve years on Indiana's Higher Education Commission. Jon holds a business degree, a masters in practical theology, a law degree and is currently pursuing a doctorate in transformational leadership. He and his wife, Sharon, have four adult children and an elderly canine name Lanie.
---
Dr. Trent Engbers
Faculty Representative until June 30, 2021
Dr. Trent A. Engbers serves as the Associate Professor of Political Science and Public Administration and the Director of the Master of Public Administration Program for the University of Southern Indiana. Trent is a former Peace Corp volunteer, an experienced college educator and nonprofit consultant. He previously taught at University of Notre Dame Mendoza College of Business, Indiana University School of Public and Environmental Affairs, DePaul University School of Public Service and the University of Missouri Truman School of Public Affairs. With over a dozen years' experience in college education and professional training, Trent is available for training and consultations in organizational development, leadership, nonprofit fundraising and board development. He was a 2015-2016 USI Foundation Award Winner for Excellence in Teaching. Trent holds degrees from Xavier University, the University of Maryland, University of Missouri and Indiana University.
---
Mr. Allan Hubbard
At Large Member until June 30, 2021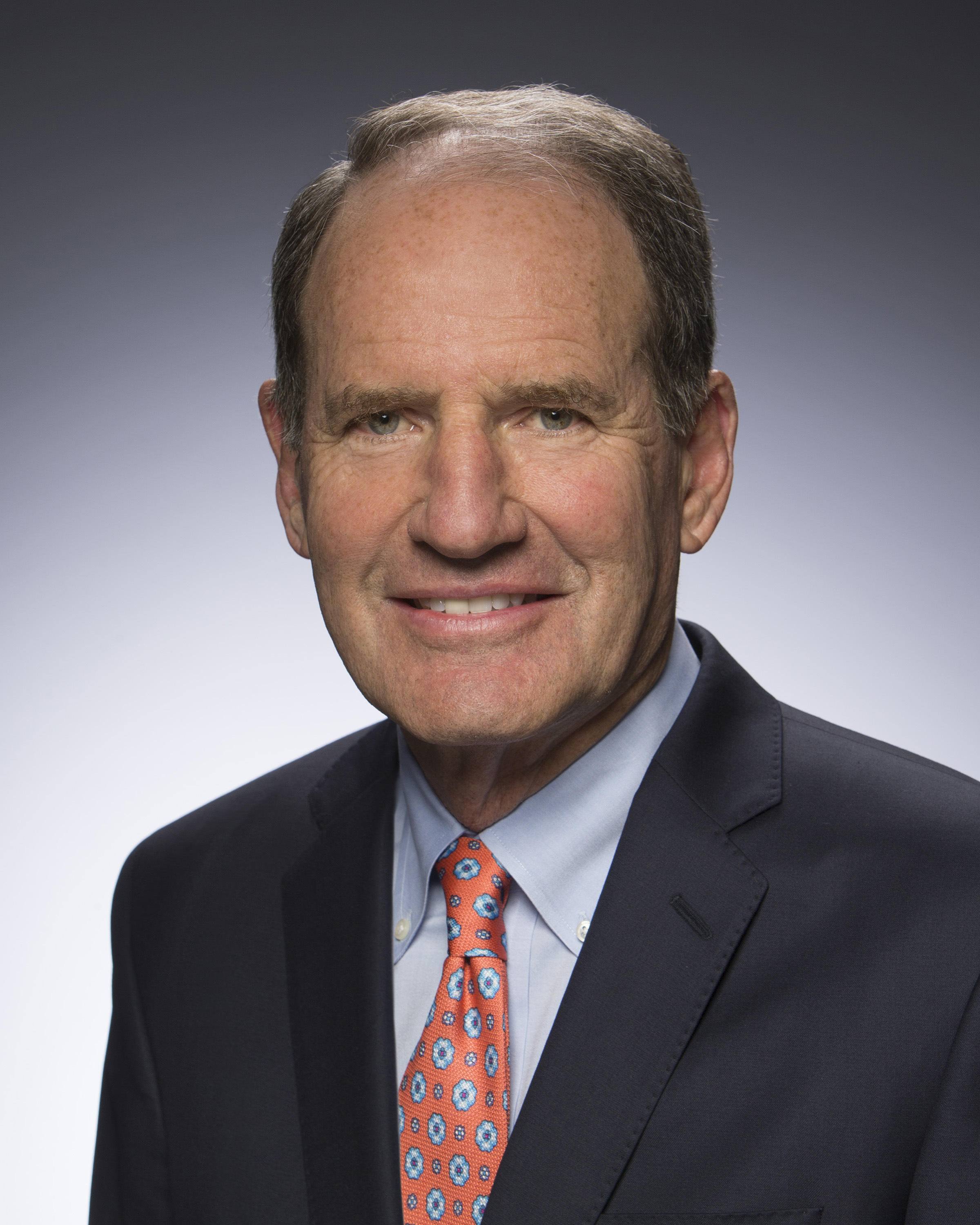 Al Hubbard is the co-founder of E&A Industries. Except for his time in government service, Hubbard has been the chairman of E&A Industries since 1977. During his government service, Hubbard was the White House deputy chief of staff for Vice President Dan Quayle, executive director of the president's council on competitiveness under the administration of George H.W. Bush and assistant to the president for economic policy and director of the national economic council under George W. Bush. He has also served on boards for for-profit and not-for-profit groups.
---
Mr. Chris LaMothe
Represents District 5 until June 30, 2022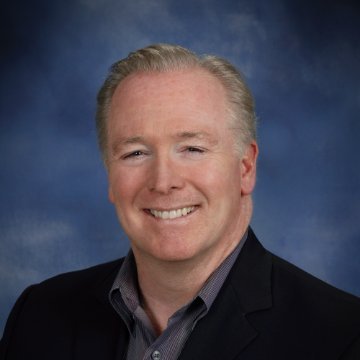 Chris LaMothe serves as the Chief Executive Officer of Elevate Ventures. He sets the strategy and vision for the organization, oversees all programs and staff, and serves as the primary source for stakeholders, investors, board members, and entrepreneurs. Previously LaMothe served as Executive Vice President of Element Materials Technologies, specifically leading the global Transportation, Power Generation and Industrials Sectors of the company. Element acquired LaMothe's company, Sherry Laboratories Holdings, LLC in 2013 where he served as Partner, Chairman and CEO. Prior to acquiring Sherry Labs, LaMothe served as President and COO of Oxford Financial Group, LTD, one of the largest private wealth management firms in the country with over $8 Billion under management. He also serves or has served on the Board of a number of civic groups, including the Chicago Federal Reserve Bank Advisory Board, Junior Achievement of Central Indiana, The Indianapolis Zoo, the Indianapolis 500 Festival Board, Indiana University Business School Board of Visitors, the Indiana Chamber of Commerce and TM Youth Foundation. LaMothe is a graduate of Ball State University with a BS in marketing and received his MBA from Indiana University.
---
Ms. Pepper Mulherin
Represents District 8 until June 30, 2023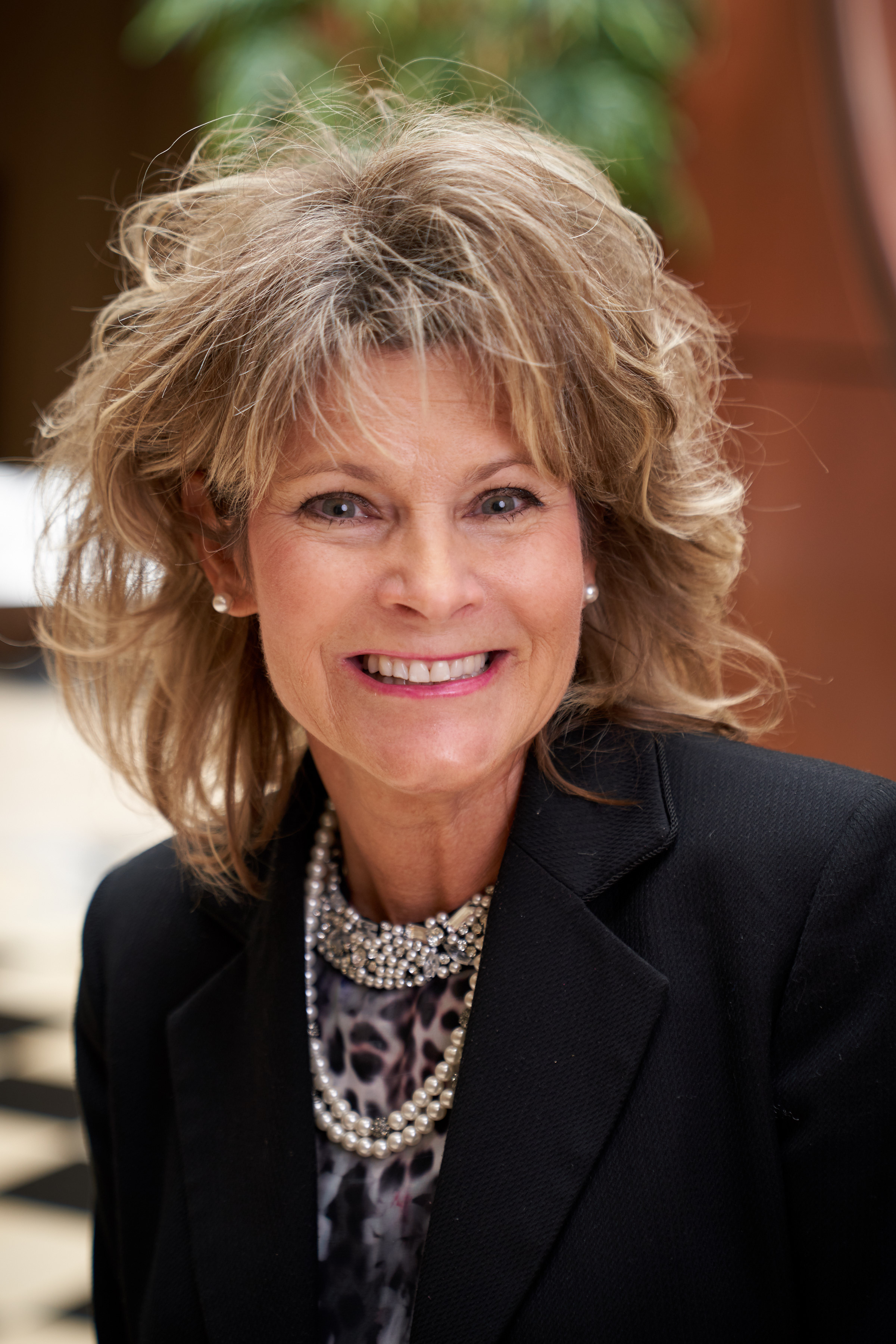 Pepper Mulherin is the Director of External Affairs at AT&T, having joined AT&T in 1995 after careers in consumer finance, insurance, and technical education recruiting. Pepper is a past-president of Rotary Club of Evansville and serves on numerous boards including The Richard G. Lugar Excellence in Public Service Series, Evansville Rotary Club, Southwest Indiana Chamber, Warrick Chamber of Commerce, Evansville Industrial Foundation, Growth Alliance for Greater Evansville, Lawrence County Growth Council and is presently president of Vanderburgh Industrial Park, InTRAC Indiana, and
Assistant District Governor 6580. Pepper holds a Masters of Public Service Administration from the University of Evansville and holds undergraduate degrees from the University Southern Indiana.
---
Mr. Christopher Murphy, III
Represents District 2 until June 30, 2022
Chris Murphy is the Chairman, President and Chief Executive Officer of 1st Source Corporation and Chairman and Chief Executive Office of 1st Source Bank, a South Bend-based financial institution with more than $3.2 billion in assets. Mr. Murphy has a strong educational background having received a B.A. in Government from the University of Notre Dame, an M.B.A. (with Distinction) from Harvard University Business School, and a Juris Doctor from the University of Virginia Law School. In additional to his responsibilities at 1st Source, Mr. Murphy has served as Chairman and Chief Executive Officer of the World Presidents' Organization in 2002 and has been a board member for several years.
---
Mr. Dan Peterson
Represents District 9 until June 30, 2024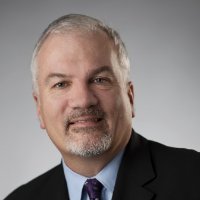 Dan Peterson is Vice President, Industry & Government Affairs, for Cook Group, Inc., based in Bloomington, Indiana. Since joining Cook Group in 1989, Dan has held a variety of leadership roles in the areas of operations, finance/accounting and human resources. His current responsibilities involve industry, government, and external affairs, with a focus on healthcare delivery, education and workforce development. Dan sits on many boards including the Indiana Bioscience Research Institute (IBRI); BioCrossroads; Indiana Health Industry Forum; Bloomington Economic Development Corp.; and Indiana University Health South Central Region. Mr. Peterson holds a B.S. in Biology (1984) and an MBA in Finance (1989), both from Indiana University. Since 1963, Cook Group medical companies have been committed to creating innovative medical solutions that benefit millions of patients worldwide.
---
Mr. John Popp
Represents District 3 until June 30, 2021
John Popp has been the President and Chief Executive Officer of Aunt Millie's Bakeries, Inc., since 1980. The family-owned company was founded in 1901, by John B. Franke, as the Fort Wayne Biscuit Company. Popp is the grandson of the founder. From 1954 to 1956, Popp was the US Army Chief of review and analysis division of ordinance training command at Aberdeen, Mr. Popp is also a real estate developer and has served on several different boards.