Main Content
Article
State Employee Discounts
BUYER BEWARE. A listing on the state's employee discount page does not signify endorsement by the Indiana State Personnel Department, that there was any competitive procurement, or the existence of a state contract. Purchaser must examine, judge, and test for him/herself.
Automotive/Car Rental
Please note: SPD does not have any pin or discount code related to any of the automotive discounts if it is not listed above. We ask you to please contact the designated person or phone number listed on the discount if you have questions.
Banking
Cellular Phone and TV Service
Computers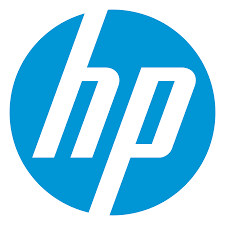 HP has teamed up with State of Indiana to offer you the opportunity to purchase award-winning HP consumer products at discounted prices.
The HP Employee Purchase Program (EPP) offers HP consumer products at discounts typically up to 10 percent off starting prices. You can also take advantage of instant rebates, coupons, and HP home and home office sales promotions that combine with your EPP discount for a typical savings of 20 to 30 percent! Look for the EPP tag throughout the store to see your member savings. Use the code EP17047 when registering.
Click here for more.
Through eligibile employers, the Microsoft Home Use Program provides the opportunity to score great prices on Office 365. Click here to get started.
Education
Knowledge is Power: Strengthen Your Career With State Education Benefits
Today more than ever, career training and education are important to success in the workplace. That's why the state of Indiana invests so heavily in ensuring Hoosiers have access to higher education and why it is committed to empowering you with career-advancing learning opportunities. Five colleges and universities now offer tuition discounts and/or scholarships to state employees:
Certificates, associate, bachelor's, master's, and doctoral degree programs.
Designed to make it easier to balance work, educational, and personal commitments.
Variety of academic calendars.
Online, in-person, and combined class models available.
Prior learning and work experience may qualify for academic credit.
Some benefits extended to family members.
View the flyer for a full overview and comparison chart for each college and university.
Entertainment
Sports
Amusement Parks
Fitness
All discount offers for fitness centers are housed on the Invest In Your Health website.
Food
Home Improvement
Hotels
Health and Body
Miscellaneous
Flowers
Pets
Real Estate
Rental
Shopping
Travel
VisitIndiana.com -

Check out these discounts offered through

Indiana's Official Travel Planning Source.

Way.com - State of Indiana employees can save five percent on services such as airport, city and event parking. Activities, event, movie, and theme park tickets are also promoted on this platform.
About the State Employee Discount Program
If you have a question about any of the discounts listed above, please direct them to spdcommunications@spd.IN.gov
Who is eligible?
All of the discounts above are available to state employees only. A state employee is an individual employed by a state agency, including the judicial and legislative branches of state government.
Want to offer a discount?
Are you a vendor wishing to offer a discount to state of Indiana employees? We welcome discount offers from businesses all over the state of Indiana! The discount program is for vendors identified as an Indiana business under former Gov. Mitch Daniels' Buy Indiana initiative. Find out more.