What would our communities look like without volunteers?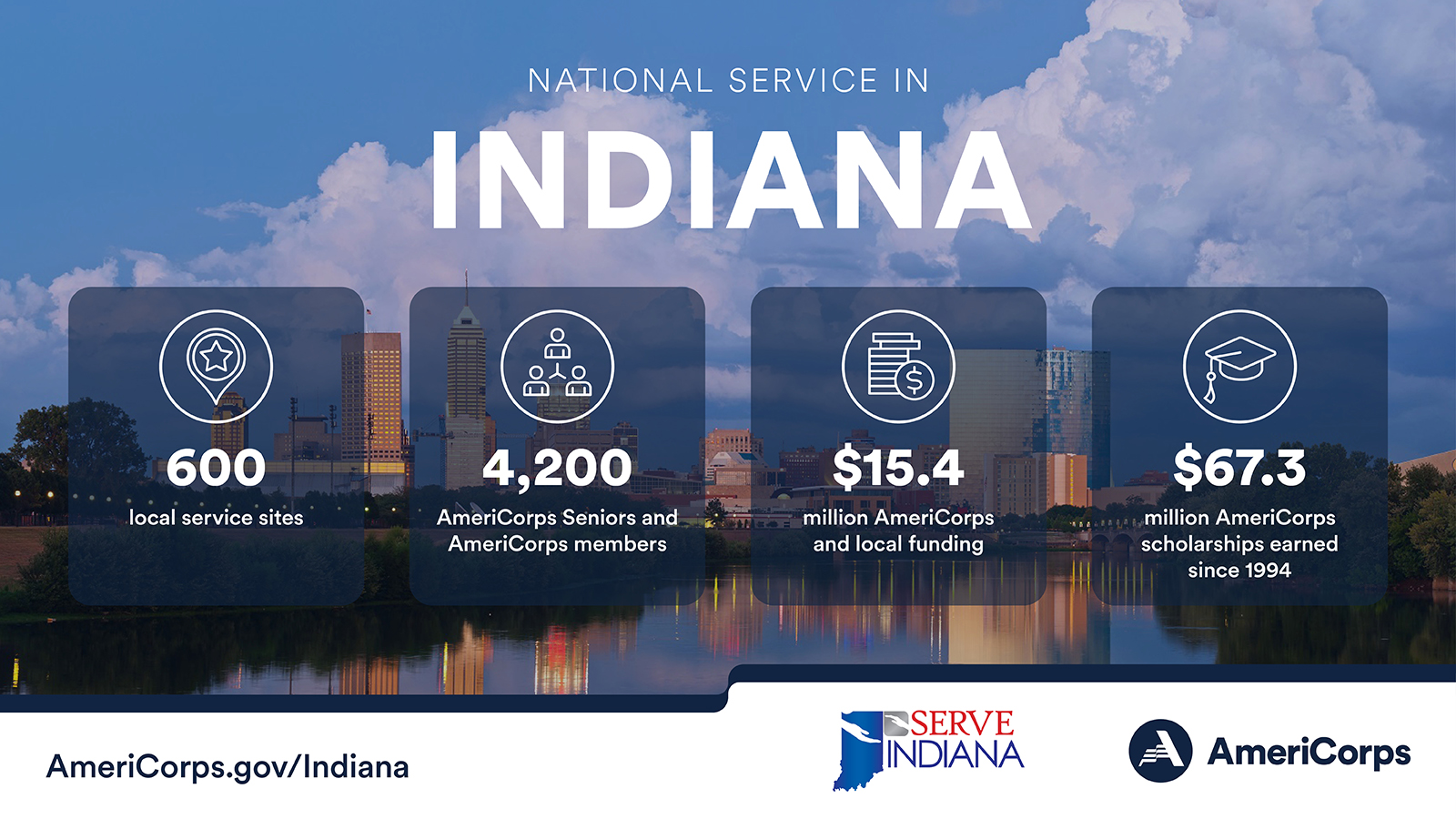 Volunteering is one of the most important resources communities have and an expression of civic responsibility and awareness. By freely offering their time, skills and energies, a volunteer can have a profound impact on their community and the community of others, in turn, positively impacting the lives of each individual in said communities. In addition, by serving others the volunteer themselves gain from the experience; knowledge, self-worth, and the pride of knowing he or she made positive change in the community. The act of volunteering can range widely, from serving in large-scale nonprofit organizations to small acts of kindness for a neighbor, but the end result remains the same: the improvement of the health and well-being of a community and its citizens. Due to this fact, volunteers are and will always be integral to maintaining a supportive, functional, and connected society.
Hoosiers are a dedicated and selfless people who have a long and proud tradition of helping their neighbors and those less fortunate than themselves. Across Indiana, committed volunteers in faith and community-based organizations bring unique skills, services, and resources to address many of the state's unmet needs surrounding housing, hunger, and health. Indeed, there are many opportunities for Indiana's robust civic sector to partner with government to deliver services more effectively than either can do alone.
Learn more about our role in the community and our history here.