Resources for Outreach Education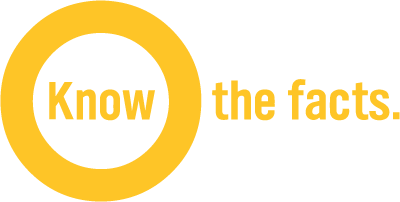 We can fight substance use disorder and reduce stigma by educating ourselves and others. This page contains content that can be shared in a variety of ways and is appropriate for all Hoosiers. Download PDFs to print, videos to share and access the media kit for Know the Facts graphics.
These materials are designed to help you collaborate within your community. As our communities begin to understand and discuss this topic, we hope to end the stigma associated with substance use disorder.
Contact Mark Loggins from the Division of Mental Health and Addiction at Mark.Loggins@FSSA.in.gov to request additional education and training materials.
Events
Across Indiana there are a variety of events happening where you can learn more about addiction, connect to local resources, meet others who have been affected by substance use disorder and celebrate the hope of recovery.
Be on the lookout at these events for the Know the Facts Photo Booth! Designed to reflect the Know the Facts logo, this photo booth focuses on you. Whether you're supporting someone else, living in recovery, or sharing hope and love, we invite you to snap a picture and tag @KnowTheFactsIndiana. Join us as the Know the Facts Photo Booth travels to events across Indiana to tell the facts: Addiction is a disease. Treatment is available. Recovery is possible!
There are currently no events scheduled. Please check back soon.
Understanding Opioid Use Disorder
Take an educational deep dive into opioid use disorder.Learn more about the disease of opioid use disorder, how opioids affect a person's brain and behavior, that treatment is available and about the hope of recovery.
Become a Know the Facts Champion
Know the Facts Champions are asked to share Know the Facts resources with members of their work and home communities, to help reduce stigma across Indiana.
Marketing Toolkit
Use these materials for your social media and outreach efforts.
Outreach Materials
Download and print or digitally share these materials
To order brochures, please click here
Educational Presentations and Videos
Watch, download and share these Know the Facts videos for educational purposes.