Indiana's electricity policy is laid out by the 21st Century Energy Policy Development Task Force. Since its founding in 2019, the Task Force established the energy policy for the state of Indiana with five pillars: reliability, resilience, stability, affordability, and environmental sustainability.
Additionally, the Task Force has found that market conditions, environmental factors, and consumer preferences will continue to drive the increasing role of renewable energy resources in Indiana's electric generation mix. The transition to more renewable and low- to zero-carbon resources energy must be done in a way that does not compromise the reliability, resiliency, and stability of electric utility service, and that maintains affordability for all customer classes. To read the full report of the Task Force, click here.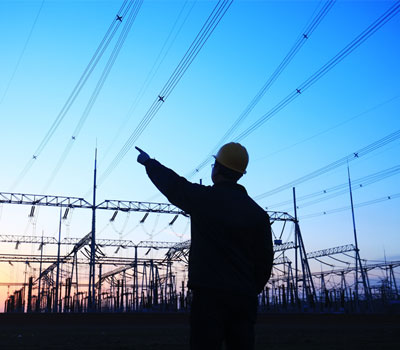 Reliability in electricity policy consists of two fundamental and aspirational concepts: adequacy and operating reliability. Adequacy is the ability of the electric system to supply the electrical demand and energy requirements for end-use consumers at all times, taking into account scheduled and reasonably expected unscheduled outages of system elements (i.e. bad weather). Operating reliability is the ability of the electrical system to withstand sudden disturbances such as electric short circuits or unanticipated loss of system components. Any decision regarding Indiana's generation resource mix must consider the reliability of the electric system as a whole, as well as the reliable electric utility service to all customer classes.
Reliable electric service provides Hoosiers with the means to earn a living by providing reliable power to Indiana businesses and industries that rely on it to thrive and expand within the state. A portfolio of supply-side and demand side resources that collectively can provide power reliably to customers also provide safety and security, enabling citizens to participate in and enjoy the benefits of modern society, while helping to keep critical facilities online on an around-the-clock basis.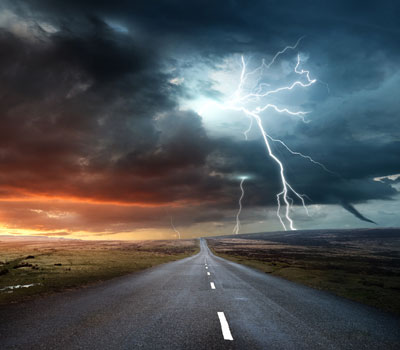 Resilience is the ability of a system or its components to adapt to changing conditions, and to withstand and rapidly recover from disruptions or off-nominal events. The state's energy policies must consider resilience with respect to any decisions regarding Indiana's generation resource mix and energy infrastructure.
Catastrophic events and natural disasters are inevitable and may strike at any moment. Indiana's electric infrastructure should be appropriately invested in and maintained, with necessary resources provided to respond to these events. Additionally, communities and utilities should work collaboratively and often to ensure that communities are prepared for and can respond to events during which electricity may not be available for periods of time. This is especially important since much of the electric infrastructure is owned by the private sector, so establishing this cross-sector collaboration is vital in swiftly responding to major events.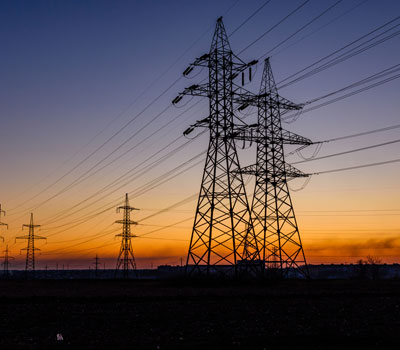 Stability refers to the ability of an electric system to maintain a state of equilibrium during normal and abnormal conditions or disturbances. A stable source of electricity in which frequency and voltage are maintained within defined parameters is crucial to the manufacturing industry on which Indiana's economy depends. Indiana's energy policy must consider the ability of the electrical system to withstand sudden disturbances and to deliver stable electric service to industrial consumers and all other classes of end users.
Indiana's economy will increasingly include advanced manufacturing industries and other businesses that must always have a stable source of electricity. Therefore, Indiana's electric system should be able to deliver a stable source of electricity with increasingly higher levels of stability.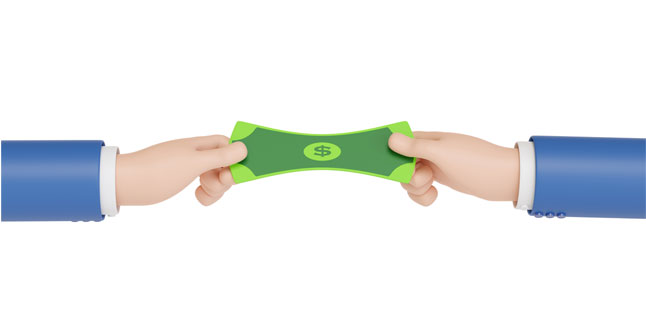 Reliable, resilient, and stable electricity is an essential service for Indiana residents, businesses, and manufacturers. Decisions regarding Indiana's generation and resource mix and ratemaking constructs must result in retail electric service that is affordable across the residential, commercial, and industrial customer classes.
Customer assistance programs, such as the Low-Income Home Energy Assistance Program (LIHEAP) and the Weatherization Assistance Program (WAP), are important resources to help low-income customers afford their energy bills, especially during the winter heating season. In addition, utility-sponsored energy efficiency programs enable customers to take advantage of opportunities to reduce their overall bill. You can find these programs for the five major investor-owned utilities here.
The ability to draw power from multiple types of resources as part of a diverse generation resource mix allows for the mitigation of price volatility and serves as a hedge against constraints, such as those involving fuel supplies and supply chains, and against other potential future disruptions in supply.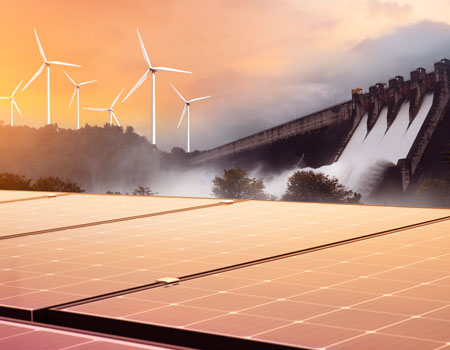 Decisions regarding Indiana's generation mix must take into account both environmental regulations and consumers' demands for sustainable sources of generation. The transition to clean energy resources and innovative technologies is occurring and should be encouraged. The state is taking reasonable steps to reduce barriers to these resources and technologies, so as to enable the market to drive innovation, and encourage the economic growth that these resources and technologies may bring to Indiana. Further, rapid adoption of new technologies has the potential to significantly affect both the pattern of electricity usage and the demands placed on electric distribution infrastructure. The state continues to manage this transition carefully and in a way that does not compromise the reliability, resiliency, and stability of electric service, and that maintains affordability for all customer classes. As new technologies, such as distributed energy resources (DERs) and electric vehicles (EVs), integrate with and operate in parallel to the electric system, careful attention should be paid to ensure harmonious integration.
In order to keep Indiana competitive in attracting and retaining certain businesses, the state is encouraging the deployment of renewable energy resources, while not compromising the reliability and affordability of electric utility service. Renewable energy offers new opportunities for Indiana to leverage its comparative advantage in manufacturing and attract new investment, jobs, and infrastructure that grows local economies. Renewable energy generation sources are highly desirable with respect to reducing carbon emissions and are presently economically competitive with existing conventional generation resources because of technological advancements, market innovations, and federal government subsidies.