Community Liaisons
Community Liaisons (CL) are strategically located throughout the state to assist communities in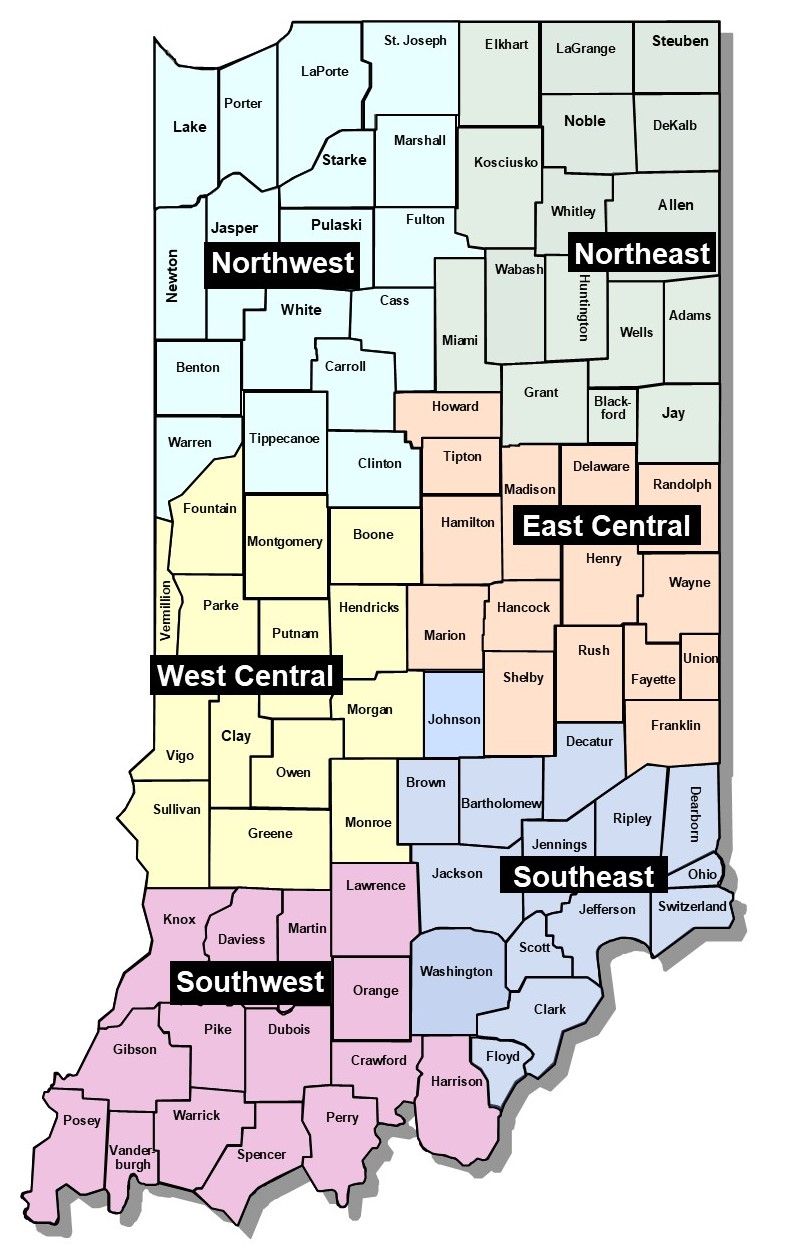 accomplishing the goals set forth by the local government. CL's proactively work to locate funding and other resources for community and economic development projects as well as facilitate the meeting of local officials, state, and federal agencies and other entities and provide information and access to the necessary resources. CL's also assist communities in meeting their community and economic development goals by providing technical assistance on all OCRA programs.
Download a copy with an OCRA program summary.
Northwest
Gerry White: (317) 694-8372, gewhite@ocra.in.govBenton, Cass, Carroll, Clinton, Fulton, Jasper, Lake, Porter, La Porte, Marshall, Newton, Pulaski, Starke, St. Joseph, Tippecanoe, White, Warren.
Gerry joined OCRA in December 2006. During his time with the agency, he has represented the Northwest region. Before working at OCRA, Gerry spent 16 years in the administration at Purdue University, three years teaching in HS and three years in financial planning. The diversity of people, geography and opportunity in Indiana should be celebrated, encouraged, strengthened and experienced. Every day working with communities brings unique challenges making each day different.

"I really appreciate the diversity of the people and communities that I work with, which include the highly urbanized, as well as extremely isolated communities. This means that no two days are alike," said White.

He holds a B.A. in Political Science/U.S. History/ Social Studies Education, a M.S. in Social Studies Education and is a dissertation shy of a Ph.D. in Educational Technology. Gerry lives in West Lafayette, with his wife Barbara. His extended family stretches across the state.
---
Northeast
Allie Kresse: (317) 741-2264, akresse@ocra.in.gov
Adams, Allen, Blackford, DeKalb, Elkhart, Grant, Huntington, Jay, Kosciusko, Lagrange, Miami, Noble, Steuben, Wabash, Wells, Whitley.
Allie joined OCRA on April 2021. As an individual versed in both the non-profit and for-profit sector, she has learned the importance of both internal and external networking. In her previous role as a Fund Development Specialist with the Girl Scouts of Northern Indiana-Michiana, she maintained positive relationships with United Ways and community foundations within the council's geographic region, assisting with major campaigns.
"As a Northeast Indiana native, I have studied in the fields of psychology and leadership. During my career in community mental health, I developed various relationships among colleagues and gained a greater appreciation for the opportunities Indiana gives for those in need," Kresse said. "One of my favorite parts of Northeast Indiana is going to the local 4-H fair for soft serve or other local festivals for some sweet treats. I look forward to the opportunity to work with others in Northeast Indiana to share ideas and discover new opportunities."
Allie holds a bachelor's degree in psychology and a master's degree in leadership science from Trine University. She grew up in LaGrange, Indiana and now lives in Avila, Indiana.
---
East Central (Vacant)
---
Southeast
Kathy Dayhoff-Dwyer: 317-690-9736, kdayhoffdwyer@ocra.in.gov
---
Southwest
Jill Hahn: 317-760-5097, jihahn@ocra.in.gov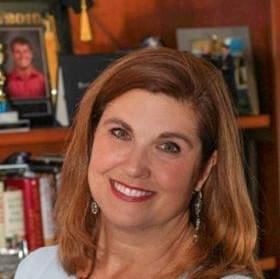 ---
West Central
Sarah Froderman: 317-233-3762, sfroderman@ocra.in.gov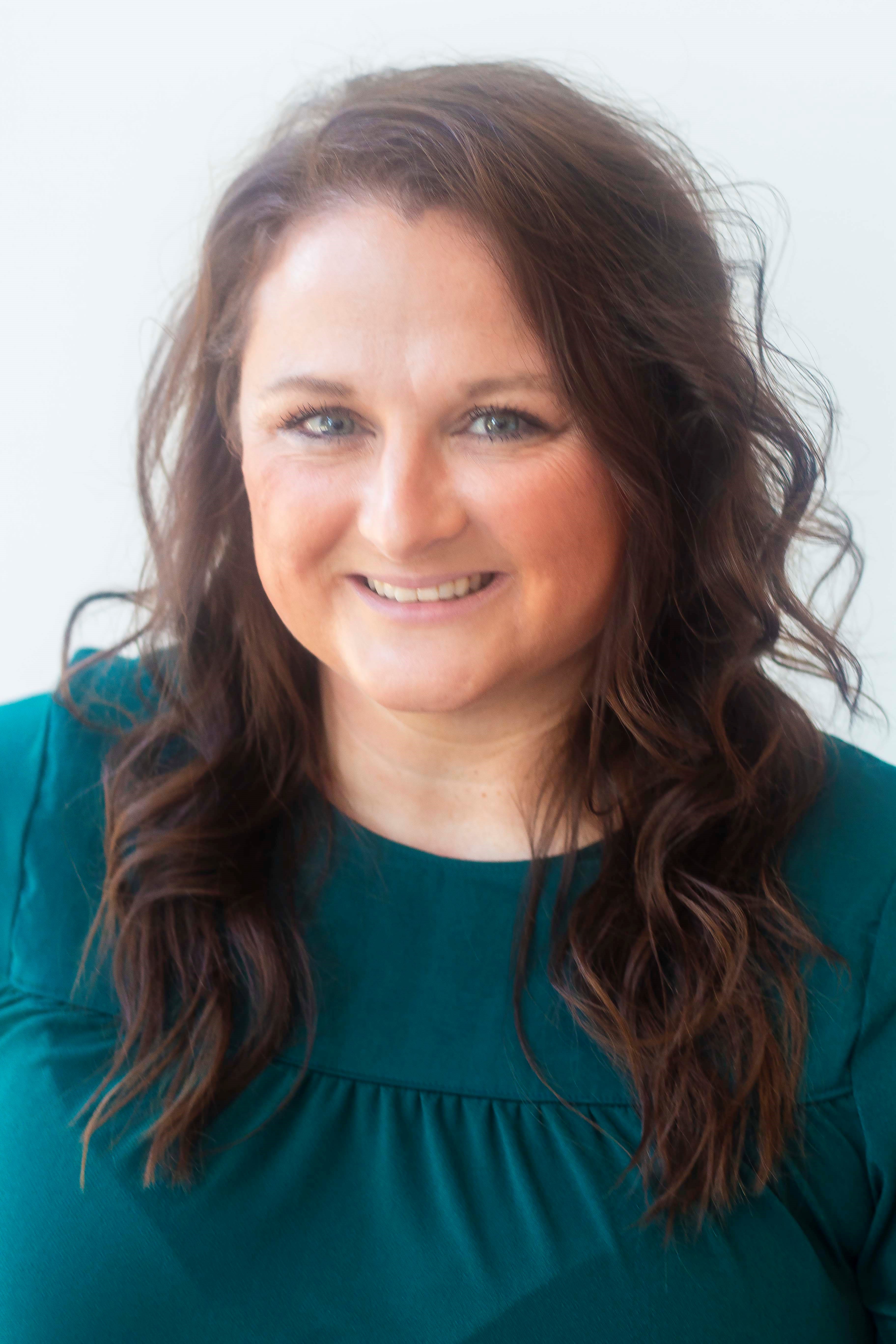 ---
Community Affairs Manager
Neil Elkins: (317) 460- 6177, nelkins@ocra.in.gov