Community Liaisons
Community Liaisons (CL) are strategically located throughout the state to assist communities in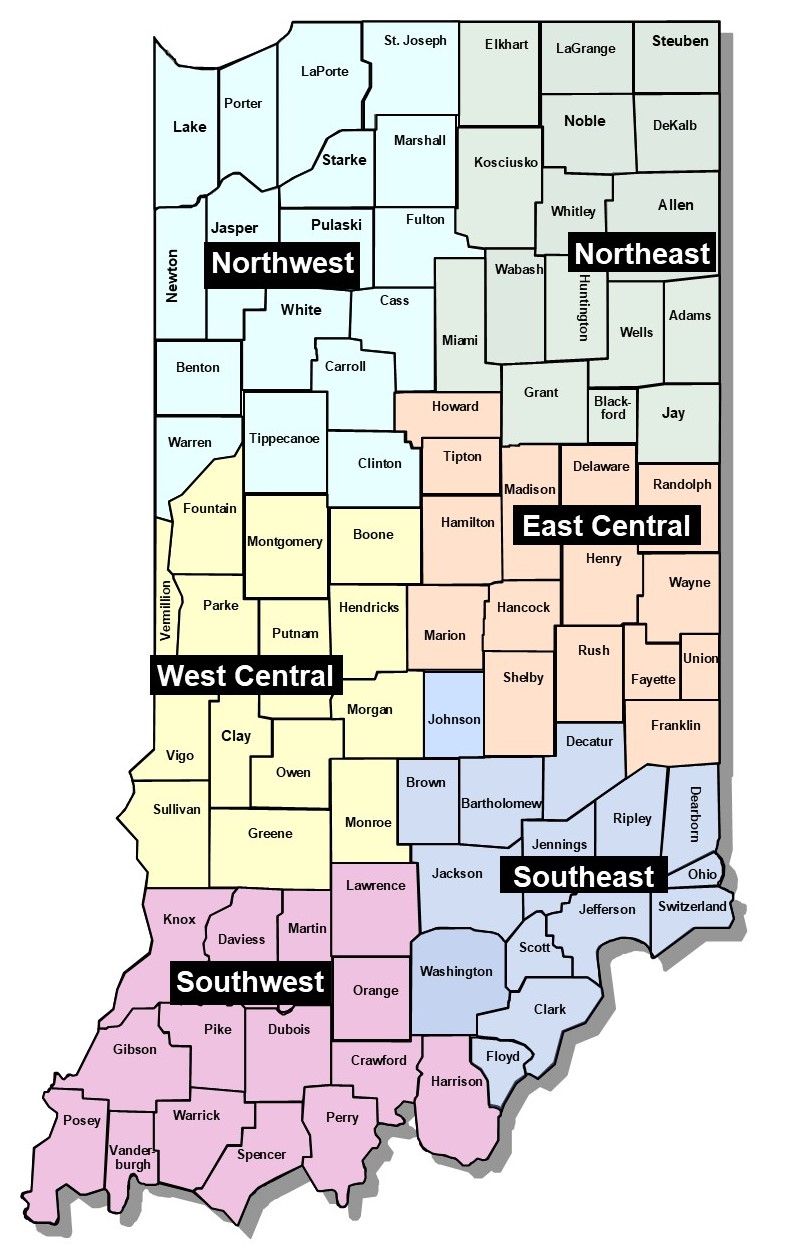 accomplishing the goals set forth by the local government. CL's proactively work to locate funding and other resources for community and economic development projects as well as facilitate the meeting of local officials, state, and federal agencies and other entities and provide information and access to the necessary resources. CL's also assist communities in meeting their community and economic development goals by providing technical assistance on all OCRA programs.
Download a copy with an OCRA program summary.
Northwest
Gerry White, (317) 694-8372, gewhite@ocra.in.gov
Benton, Cass, Carroll, Clinton, Fulton, Jasper, Lake, Porter, La Porte, Marshall, Newton, Pulaski, Starke, St. Joseph, Tippecanoe, White, Warren.
Gerry joined OCRA in December 2006. During his time with the agency, he has represented the Northwest region. Before working at OCRA, Gerry spent 16 years in the administration at Purdue University, three years teaching in HS and three years in financial planning. The diversity of people, geography and opportunity in Indiana should be celebrated, encouraged, strengthened and experienced. Every day working with communities brings unique challenges making each day different.

"I really appreciate the diversity of the people and communities that I work with, which include the highly urbanized, as well as extremely isolated communities. This means that no two days are alike," said White.

He holds a B.A. in Political Science/U.S. History/ Social Studies Education, a M.S. in Social Studies Education and is a dissertation shy of a Ph.D. in Educational Technology. Gerry lives in West Lafayette, with his wife Barbara. His extended family stretches across the state.
---
Northeast
(Interim contact) Christmas Hudgens: (317) 499-6563, chudgens@ocra.in.gov
Adams, Allen, Blackford, DeKalb, Elkhart, Grant, Huntington, Jay, Kosciusko, Lagrange, Miami, Noble, Steuben, Wabash, Wells, Whitley.
---
East Central
Colette Childress: (317) 383-1112, CChildress@ocra.IN.gov
Delaware, Fayette, Franklin, Hamilton, Henry, Hancock, Howard, Madison, Marion, Randolph, Rush, Shelby, Tipton, Union, Wayne.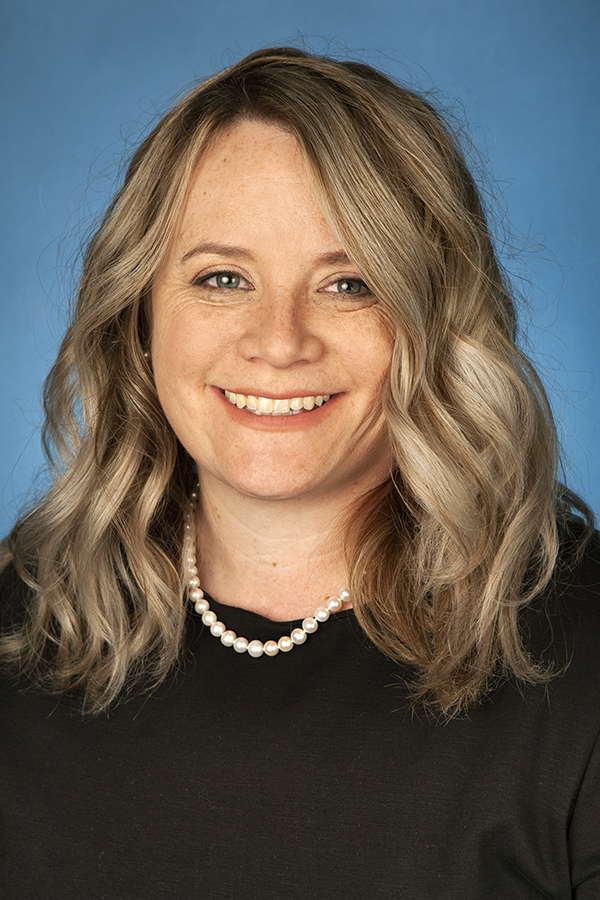 Colette joined OCRA in December 2013. Prior to working as the East Central Community Liaison, Colette served as an OCRA Project Manager where she developed and oversaw quality of life initiatives designed to cultivate placemaking and community capacity-building through the creation and award of more than $1 million in state programmatic funding.
Inspired by the resiliency, ambition and unique identity that Indiana's rural communities embody, Colette's enjoys helping others to achieve their vision by sharing her expertise in the areas of facilitation, partnership building, community engagement and creative problem solving.
She has a Bachelor of Science degree from Indiana Wesleyan University in Criminology with a focus in Psychology and has a combined 16 years of Project Management experience.
Colette lives in Greenfield with her family and feisty dog, Ginger.
---
Southeast
Jennifer Voris: (317) 690-9736, jvoris@ocra.in.gov
Bartholomew, Brown, Clark, Dearborn, Decatur, Floyd, Jackson, Jefferson, Jennings, Johnson, Ohio, Ripley, Scott, Switzerland, Washington.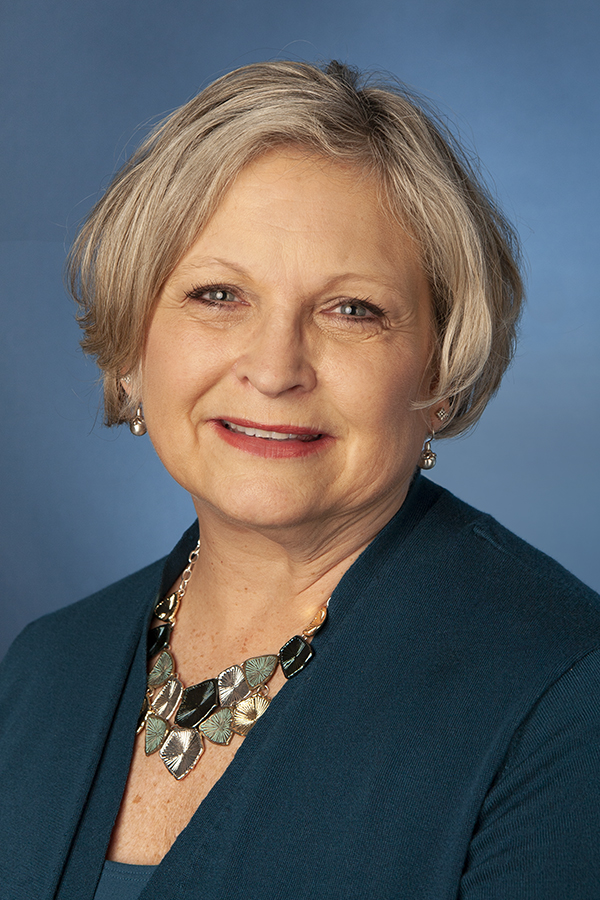 In October 2017, Jenni joined OCRA as the Southeast Community Liaison. Prior to joining OCRA, Jenni worked in sales, marketing and project management for an international manufacturing company in Columbus, Indiana – her hometown.
Having a strong passion for small, rural communities and their rich history, Jenni has served in the role of chamber director and on numerous boards and commissions (area plan commission, economic development commission, board of zoning appeals, arts and cultural commission, Main Street committees, etc.); so she has a solid understanding of the challenges small communities face. Jenni's leadership experience paired with her expertise of relationship building, community development and partnerships, facilitations and marketing can be of great benefit to communities and their future planning.
Jenni's alma mater is Butler University where her focus was on business administration, marketing and project management. She is a graduate of the Richard Lugar Leadership Series and the Brown County Leadership program.
For the last 30 years, home for Jenni and her family has been in beautiful Brown County, (Nashville) Indiana. Jenni enjoys all forms of the arts, spending time outdoors and especially at the beach.
---
Southwest
Lisa Muench: (317) 504-6965, LMuench@ocra.IN.gov
Crawford, Daviess, Dubois, Gibson, Harrison, Knox, Lawrence, Martin, Orange, Pike, Perry, Posey, Spencer, Vanderburgh, Warrick.
In October 2019, Lisa joined OCRA as the Southwest Community Liaison.
Lisa has a Bachelor of Science from IU's Kelley School of Business with a focus in Marketing/Advertising.
Before joining OCRA, Lisa worked as a Community Outreach Advocate. For more than three years, she served a six-county region to create awareness, grow and strengthen partnerships and collaborate with other community agencies and stakeholders.
She also served on the mental health subcommittee of the Four County Collaboration effort that stemmed from the Regional Opportunities Initiative administered through the I.U. Center for Rural Engagement.
Lisa's passion for horses led her to earn certifications in Equine Experiential Learning to craft programming teaching valuable social and emotional skills to at-risk youth, veterans and abuse survivors.
---
West Central
DeeDee Leonard: (317) 450-5078, DLeonard1@ocra.IN.gov
Boone, Clay, Fountain, Greene, Hendricks, Monroe, Morgan, Montgomery, Owen, Putnam, Parke, Sullivan, Vermillion, Vigo.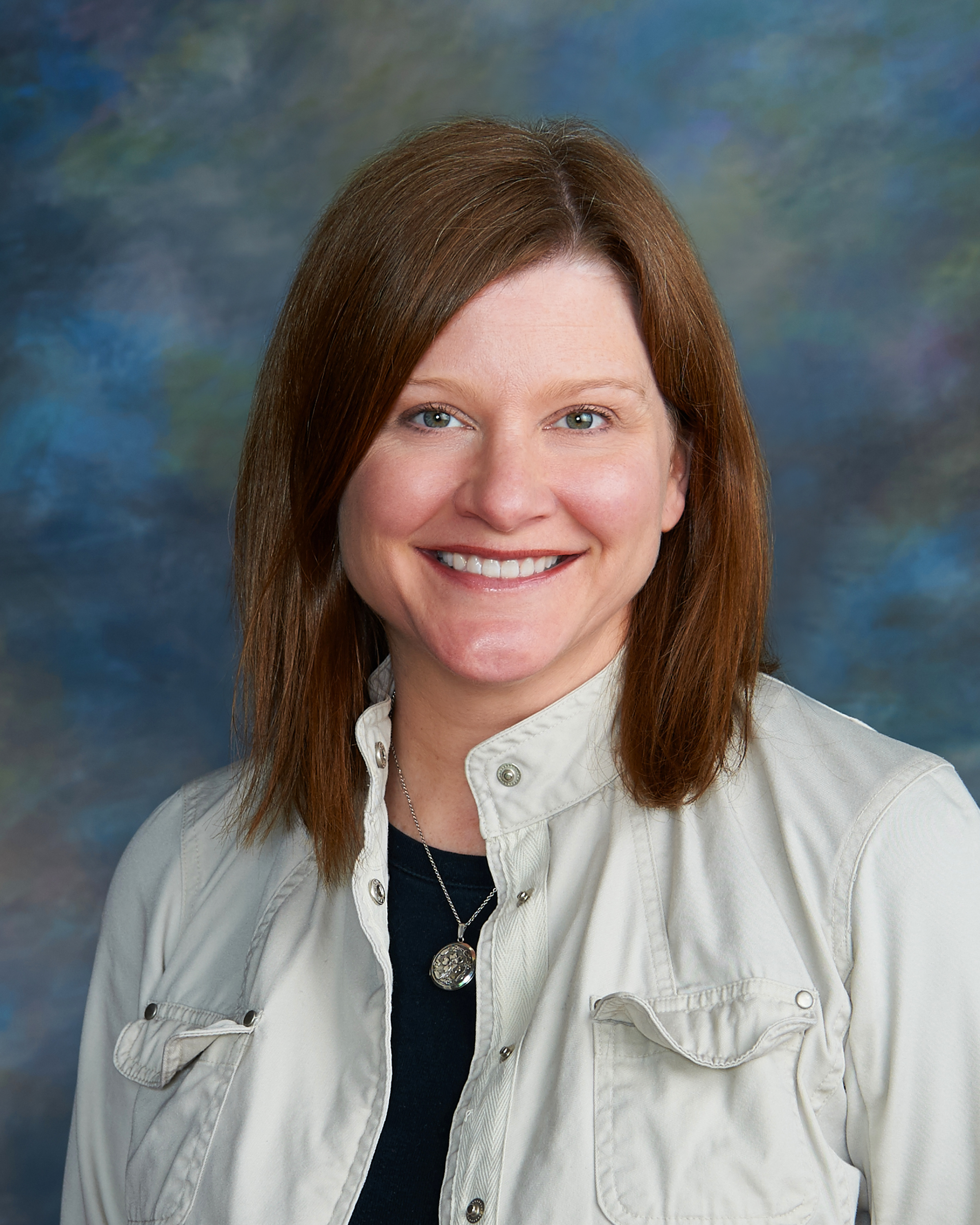 In February 2020, DeeDee joined OCRA as the West Central Community Liaison.
DeeDee has a Masters Certificate in Project Management from George Washington University and an Associates in Mass Communications from Hillsborough Community College of Tampa, Florida.
Before joining OCRA, DeeDee worked for the Plainfield Chamber of Commerce, promoting business growth and involvement in the Plainfield community through event planning, relationship building and new member recruitment. She also assisted the Town in their efforts to become an Indiana Main Street organization.
Motivated by a love for history, she has traveled to western Europe, Scandinavia, Russia, and Central and South America before settling in Plainfield with her family.
---
Community Affairs Manager
Christmas Hudgens: (317) 499-6563, chudgens@ocra.in.gov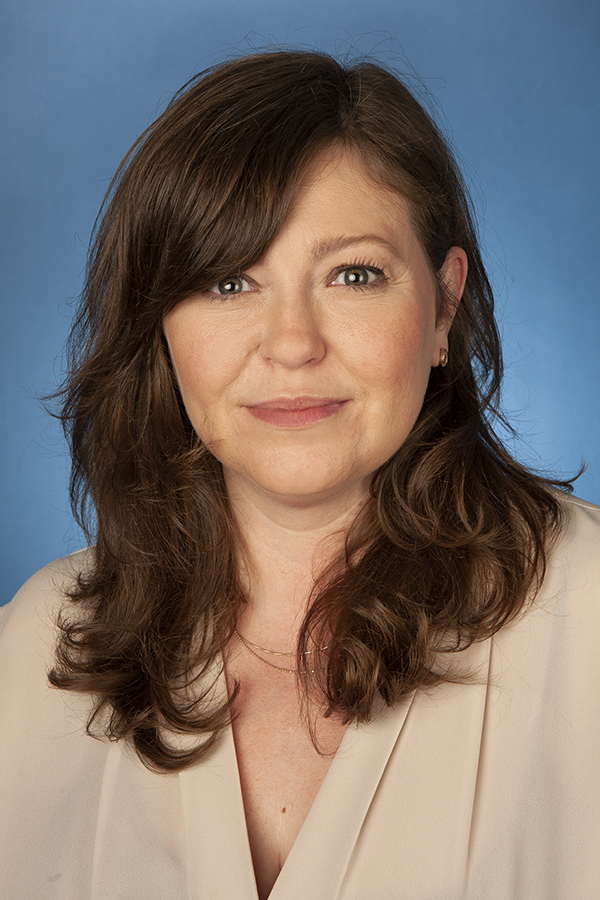 Christmas joined OCRA as the Community Affairs Manager in March 2017.
Christmas has a M.A. in Organizational Leadership from Indiana Wesleyan University and a B.A. in Psychology from Purdue University.
Before joining OCRA, Christmas served as Director of Rehabilitation Services for a worldwide non-profit where she applied her skills in public relations and communications, community engagement, strategic governance, resource development and policymaking to create holistic programs and constructive partnerships that improved direct-to-clientele services.
Christmas believes that effective leadership starts from the principle that within any community, there is a wealth of knowledge and experience which, when used creatively, can be channeled into collective action. Community engagement is about changing relationships with the aim of building social capital and enhancing shared outcomes through collaborative decision-making.
Christmas currently lives in Indianapolis with her family, including two Australian shepherds.