Main Content
Featured Content
Stellar Communities Program
Quick Impact Placebased (QuIP)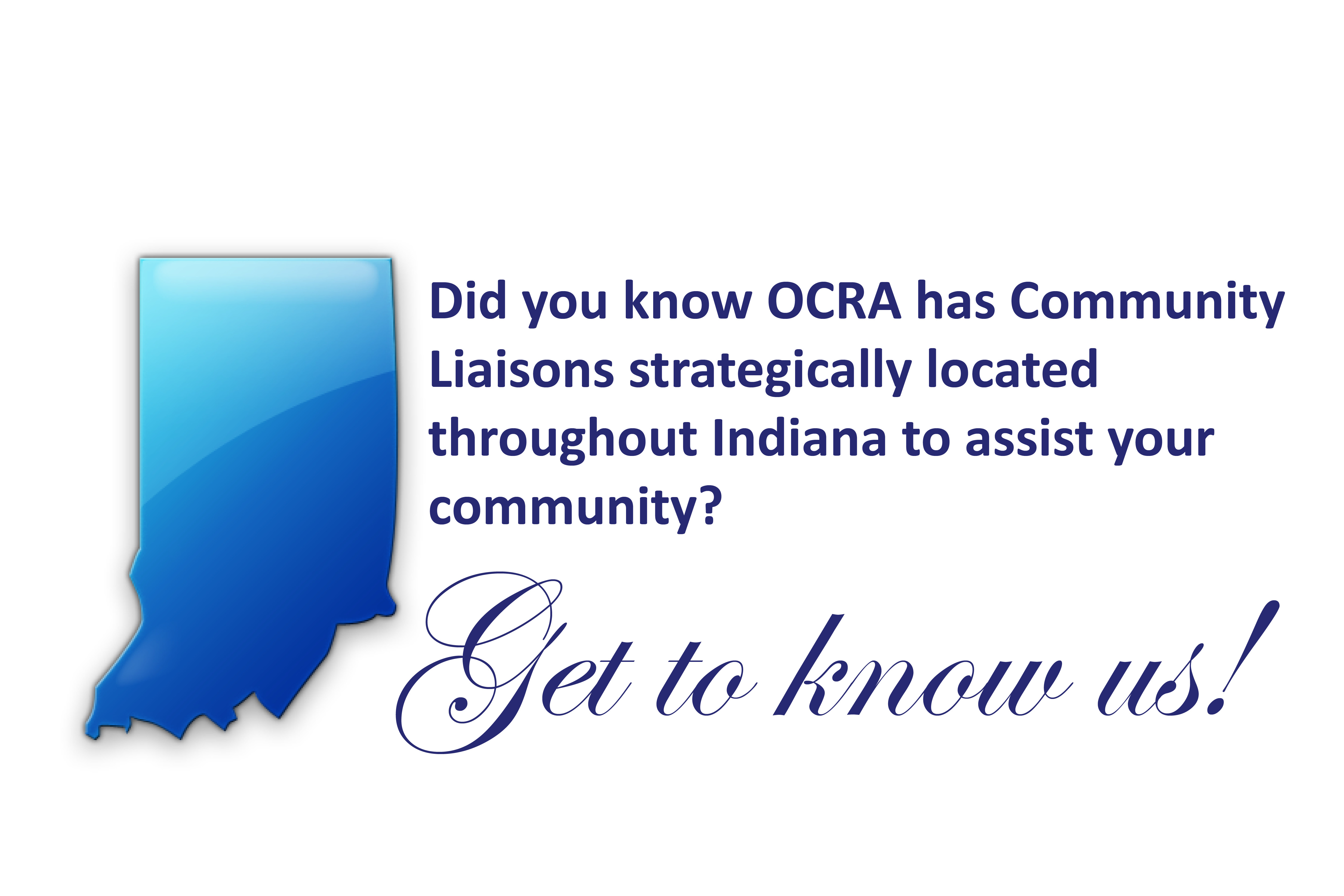 Community Liaison Districts
Welcome
Vision
The Indiana Office of Community and Rural Affairs works with Indiana communities to build relevant and economically thriving places where people want to live, work and grow.
Mission
The Indiana Office of Community and Rural Affairs works with local, state and national partners to provide resources and technical assistance to aid communities in shaping and achieving their vision for economic development.
News & Events
Register to attend the upcoming Main Street Exchange
From 8:30 a.m. to 3:30 p.m on Friday, July 13 attend the Main Street exchange in the Town of Hope. Hope is a proud, rural community just fifteen minutes northeast of Columbus that is known as a "Surprising Little Town" for many reasons, including its unique landmarks and hidden treasures.
The focus is historic preservation and the cost is $30 which includes breakfast, snack and lunch. Speakers include members from the Indiana Department of Natural Resources - Division of Historic Preservation and Archaeology, Indiana Landmarks and OCRA! Topics include locating grants for improvements on your historic commercial property, information on federal historic tax credits, the benefits of having a historic preservation commission and more! There will also be plenty of time to explore this hidden gem town.
The exchange is held at Willow Leaves of HOPE located at 326 Jackson Street, Hope, IN 47246.

Grant Administrator newsletter
The Grant Administrator newsletter, Taking it for Granted, has been released for the second quarter. Visit this page to view the full newsletter.