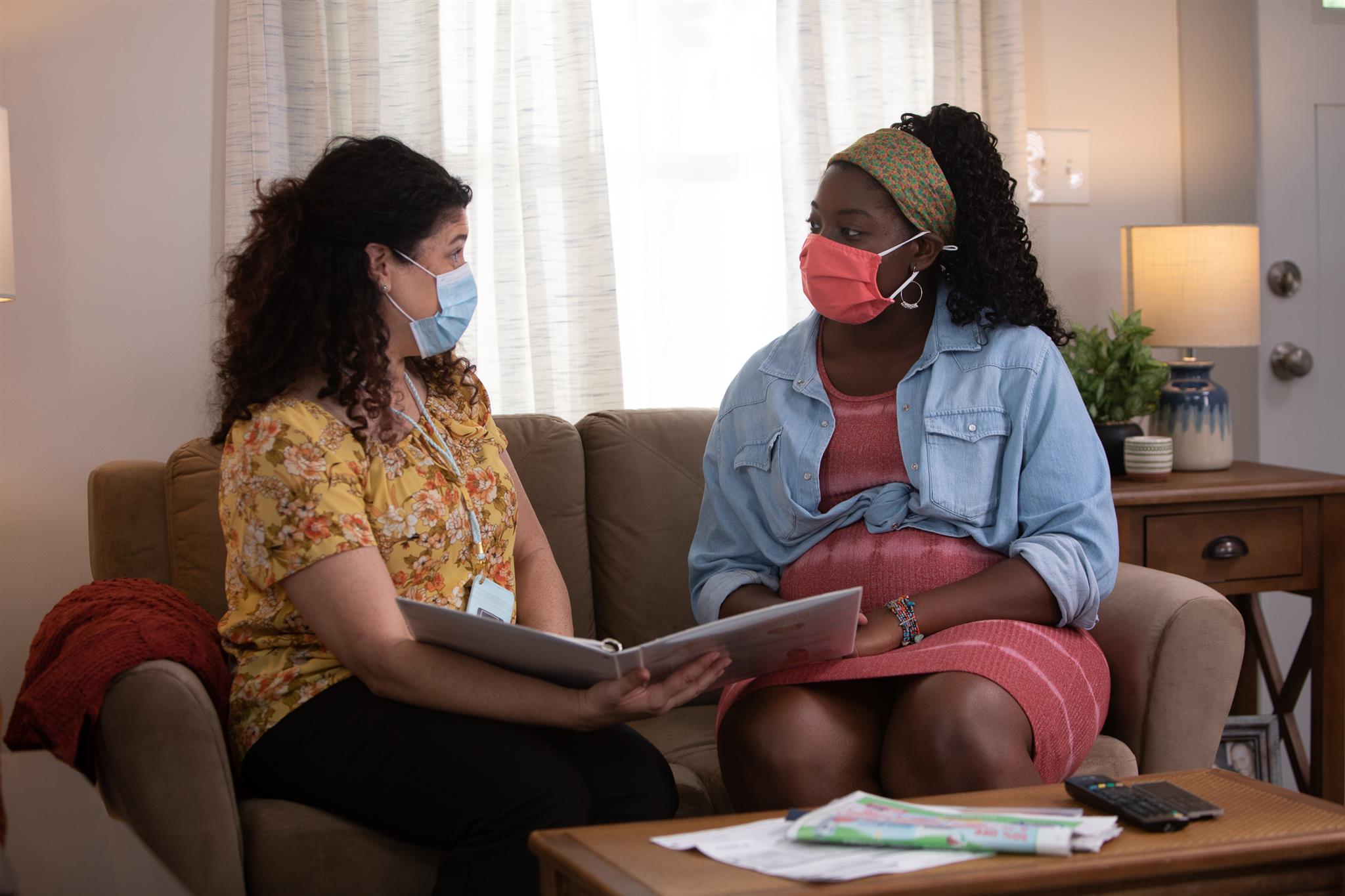 My Healthy Baby connects pregnant women to family support providers in their own community. A family support provider offers free, personalized guidance and support to the woman during her pregnancy and for at least the first 12 months after her baby's birth.
My Healthy Baby is a collaboration between the Indiana Department of Health, the Indiana Family and Social Services Administration (FSSA) and the Indiana Department of Child Services (DCS). This initiative is building a network of services and support to wrap our arms around moms and babies to create healthier outcomes for both. It was established by House Enrolled Act 1007, which was signed into law by Gov. Eric Holcomb in 2019.
Q. When will My Healthy Baby come to my county?

A. The map above shows the counties that launched in 2020 and 2021.

Below is the launch schedule for 2022 and 2023:

2022

January: Brown, Monroe, Owen
February: Jasper, Lawrence, Newton Orange, Pulaski, Washington
March: Dearborn, Decatur, Franklin, Jefferson, Jennings, Ohio, Ripley, Switzerland
April: Howard, Jackson, Scott, Tipton
May: Kosciusko, Noble, Wabash, Whitley
June: Adams, Huntington, Wells
July: Perry, Spencer
August: Hendricks, Putnam
September: Floyd, Harrison
October: Porter

2023

January: Johnson, Morgan
February: Marshall, Starke
March: DeKalb, LaGrange, Steuben
April: Boone, Hamilton
May: Hancock

Q. What family support services are available in my community?

A. There are local programs in every county in Indiana, even those where My Healthy Baby is not yet making referrals.

Q. My county isn't included yet. What resources are available for me?

A. Expectant women and new mothers from anywhere in the state can call the MOMS Helpline at 1-844-MCH-MOMS (1-844-624-6667) to find resources available in their communities.

Additionally, pregnant women can sign up for the Liv app, the mobile app for anyone who is thinking about becoming pregnant, currently expecting or who recently became a parent. Liv is also available online at askliv.com.