Vaccination/ TB Testing Services Provided
~Adult & Child Vaccines • Mon 7:30am-6pm •Wed 7:30am-5pm • Every 3rd Saturday of the month 8am-12pm by appointment only. FREE with most insurance FREE for uninsured and undersinsured <18 years. ~TB Testing ~$10 TB Skin Tests • Mon & Tues by appointment • 317-392-6470
Child Blood Lead Level Testing
~FREE Lead Testing for Children • by appointment • call 317-392-6470
Walk-in Flu Clinic
Flu vaccines are now available on Monday and Wednesday. Hours for vaccine administration are 7:30am-11:15am and 12:30pm-4:45pm. This is a walk-in clinic, no appointments will be made.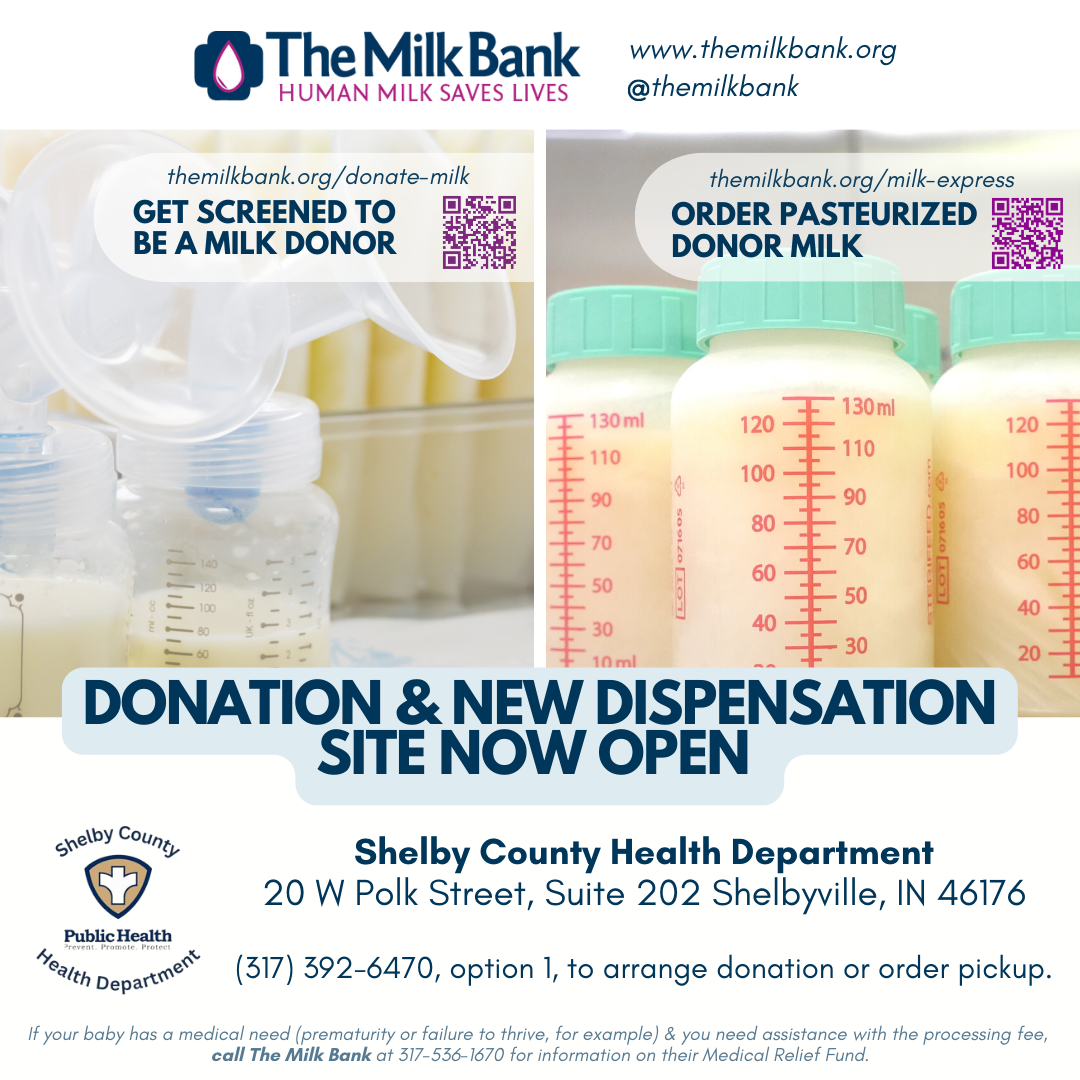 Milk Depot and Milk Express
We have exciting news to share! The Shelby County Health Department now accepts breastmilk donations from The Milk Bank's approved donors. Families can also pick-up their orders of Pasteurized Donor Milk. Anyone interested in donating can start the process with a quick screening at //themilkbank.org/donate-milk. Once approved, call 317-392-6470 to reserve a donation time! Donations are sent on to The Milk Bank for processing and dispensation to hospitals for their tiny patients. To order Pasteurized Donor Milk visit //themilkbank.org/milk-express or call 317-536-1670 & ask to speak to their Outpatient Specialist.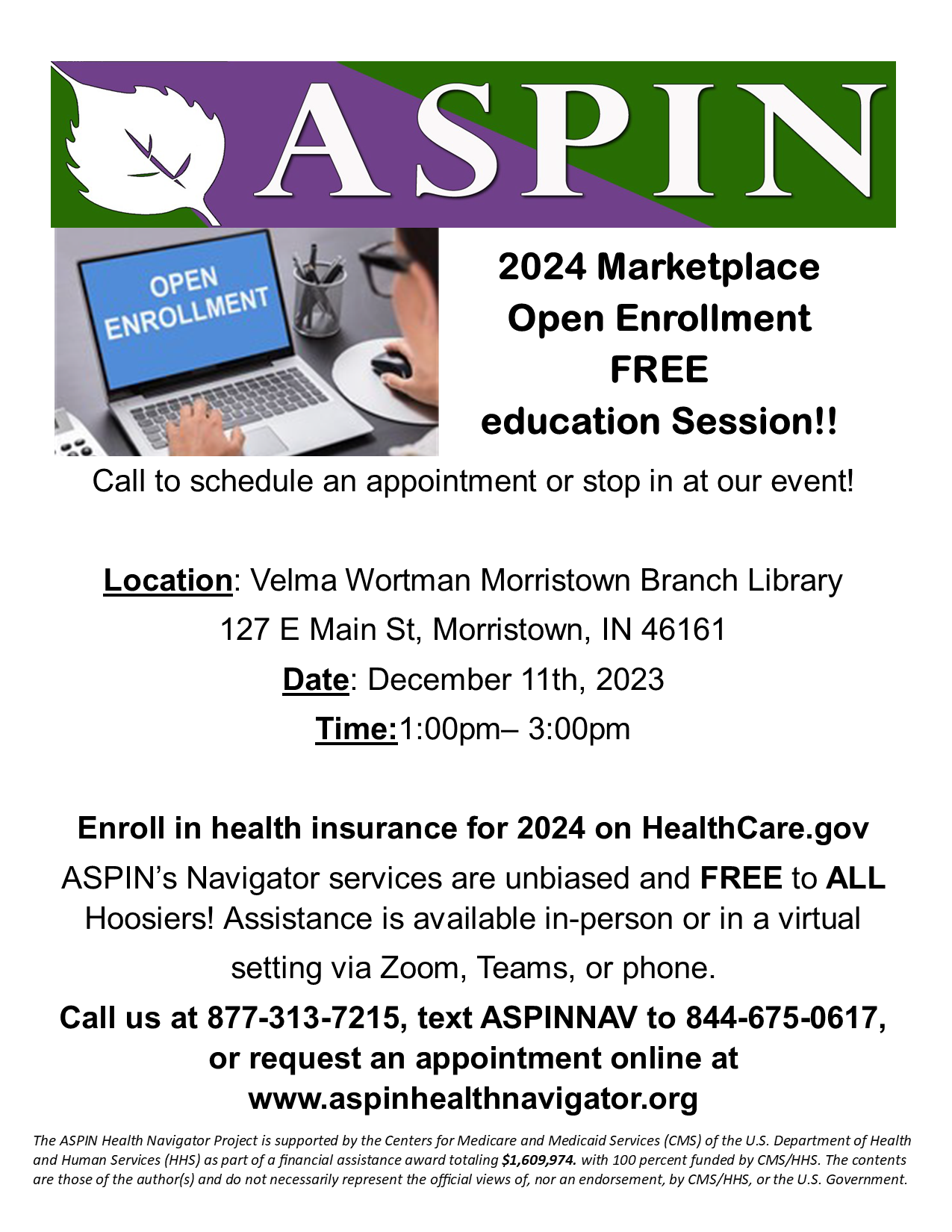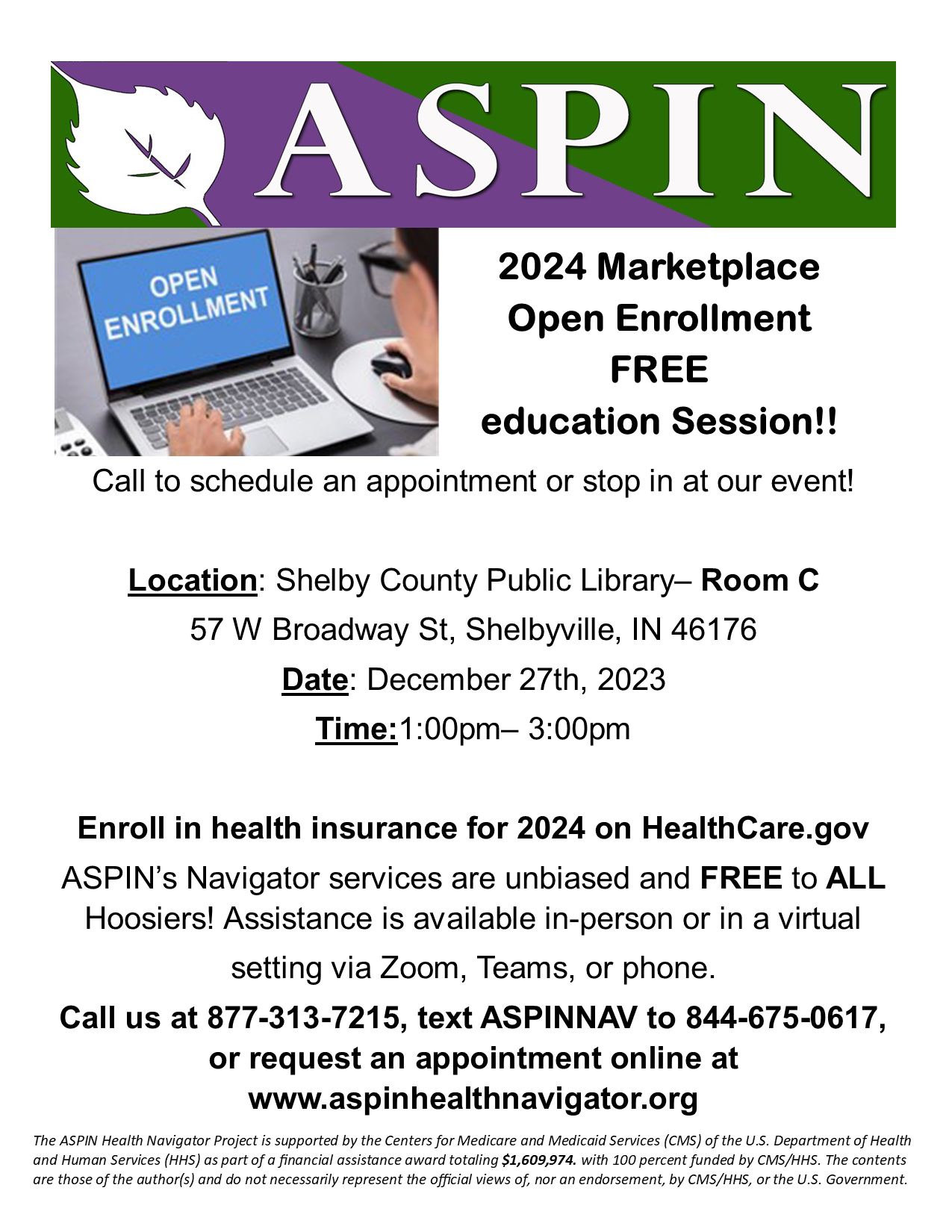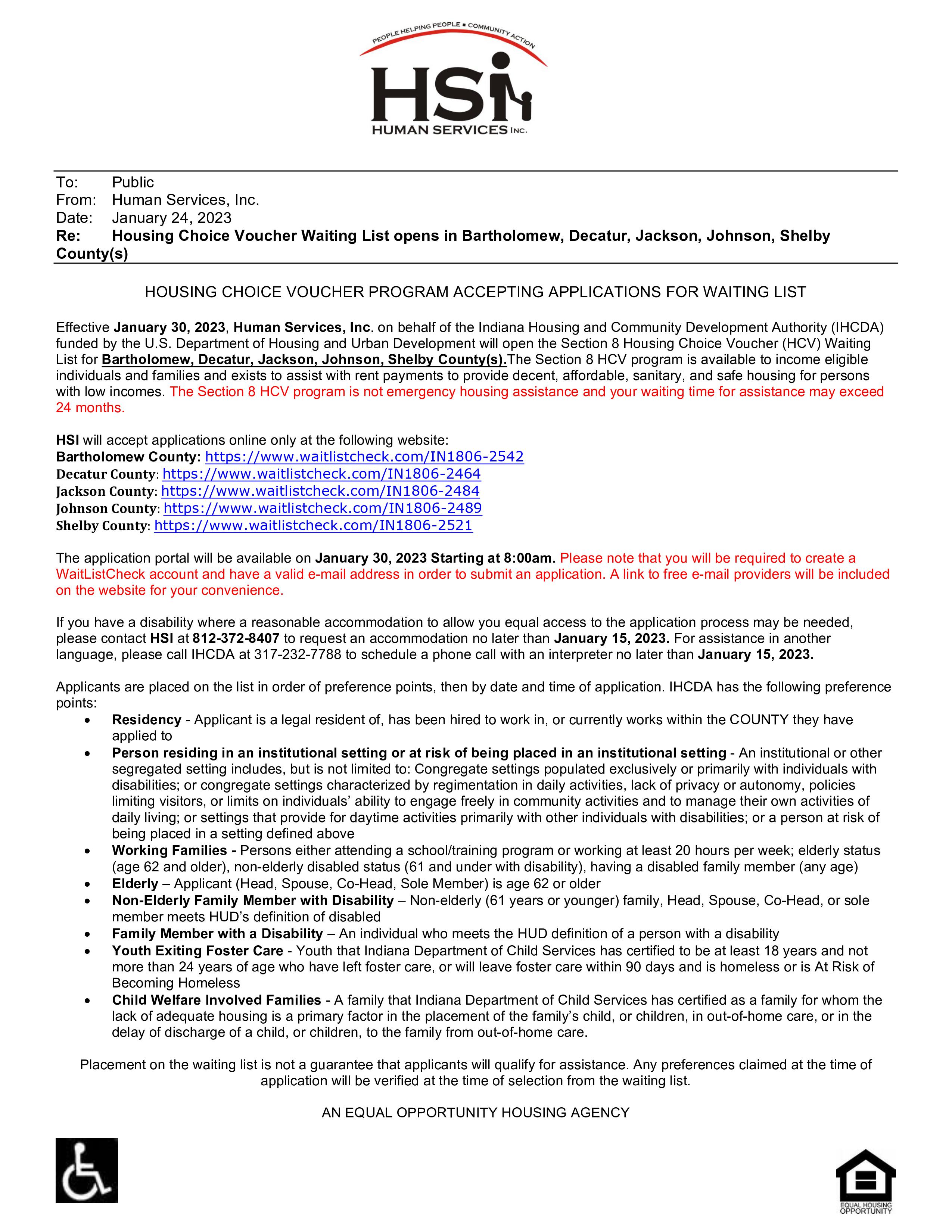 Section 8 Housing
988 Mobile Crisis Response Team
Sharps Disposal
The Shelby County Health Department will no longer be accepting used sharps containers for disposal. Sharps containers may be taken to: Solid Waste Management 1304 N Michigan Road Shelbyville, IN 46176
COVID Tests
The Health Department is NO longer performing COVID testing, and we NO longer have free COVID home tests. You can go to COVIDTests.gov and have 4 free Covid Tests sent to your home.
Narcan Nasal Spray Distribution Program
Narcan Nasal Spray is available for distribution to the public. Requests can be made at the Shelby County Health Department during regular office hours: Monday-Thursday 7:00am-11:30am and 12:30pm-5:00pm. A brief training on the use of Narcan is required.