COVID-19 Information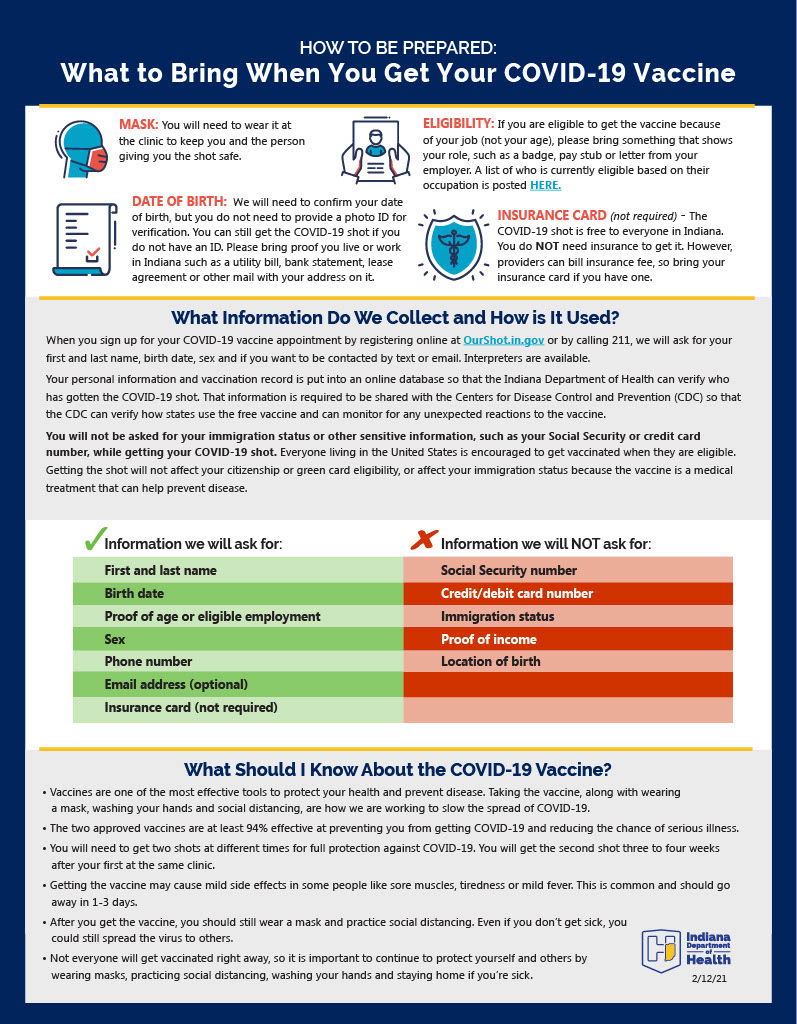 Effective Monday March 14, 2022 our new hours at the Covid-19 test site will be:
Monday noon – 6:00 pm
Wednesday 8:00 am - 4:00 pm
Friday 8:00 am – 4:00 pm
2nd Saturday of each month 8:00 am – 11:30 am
The site is located behind Lifeplex at 2855 Miller Drive, Plymouth. No appointment is necessary but appointments may be scheduled at www.coronavirus.in.us or by calling 211 or the health department at 574-935-8565.
We offer rapid and PCR testing.
Provider Enrollment Toolkits
Studies have shown that patients are more likely to get vaccinated when recommended by their trusted healthcare provider.
These tools, as well as post-vaccination cards, are also available at the link below. Toolkit includes:
COVID Vaccine Posters: Please display in your waiting room and exam rooms
Benefits of vaccination (English/Spanish): Explains how the vaccine can help them
Vaccine Hesitancy Information: Includes sample communication, tips, and other resources
COVID-19 Vaccine Guidance Tool for Patient Inquiries: Encourage your patients to get vaccinated, FAQ
Fact Sheet for 12-to 15-year-olds (English/Spanish)
Fact Sheet for older teens: Use for older teens to know the facts about the COVID-19 vaccine o "I Got My COVID-19 Vaccine" stickers (English/Spanish)