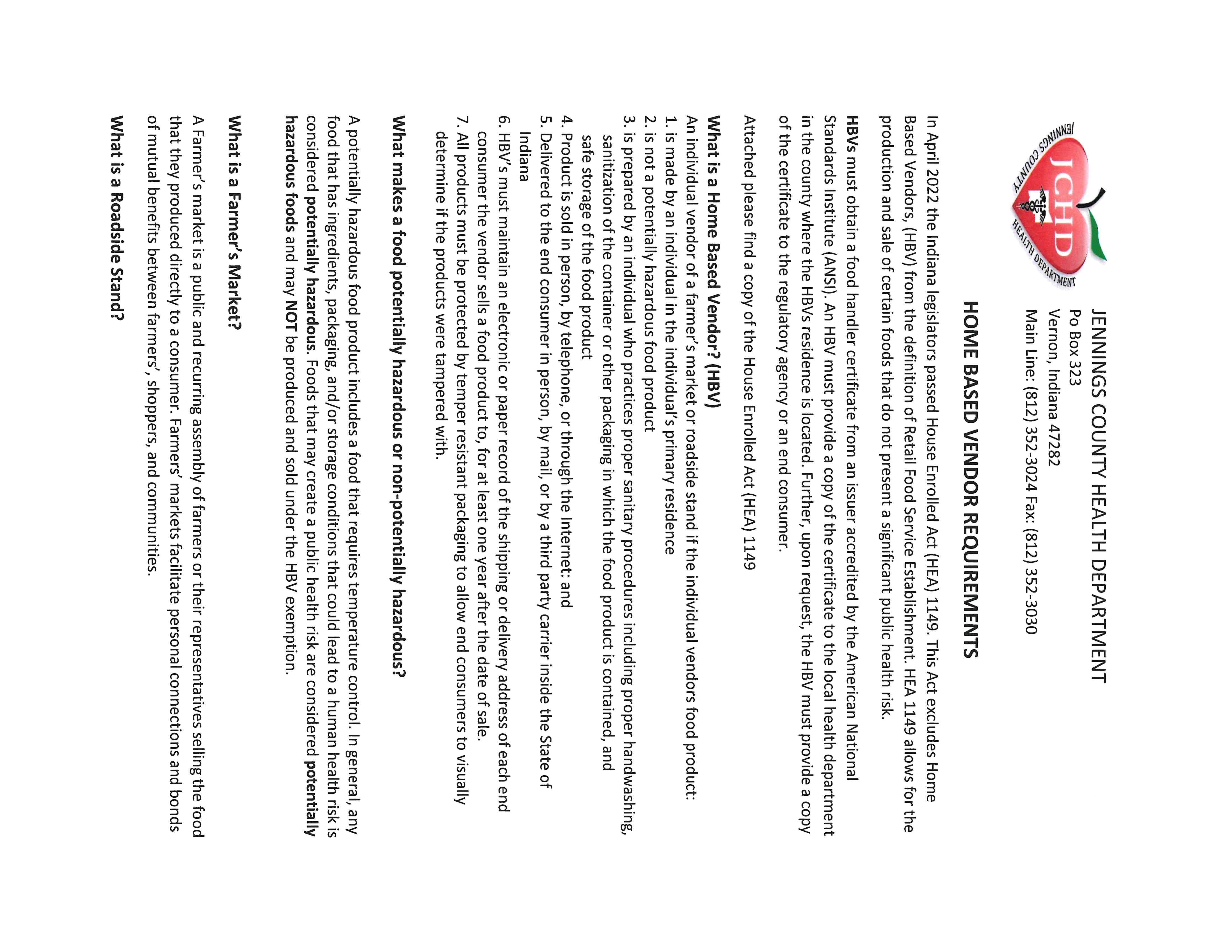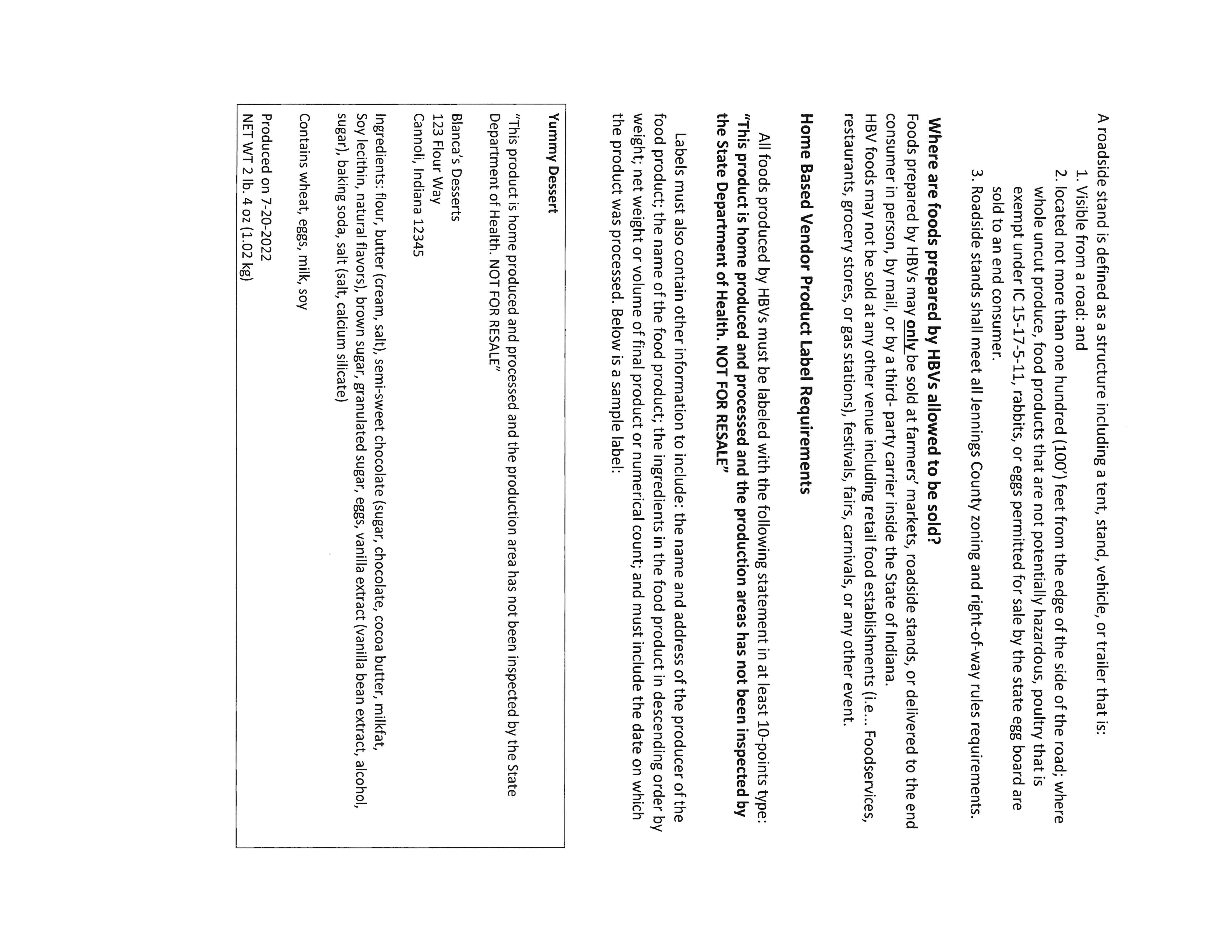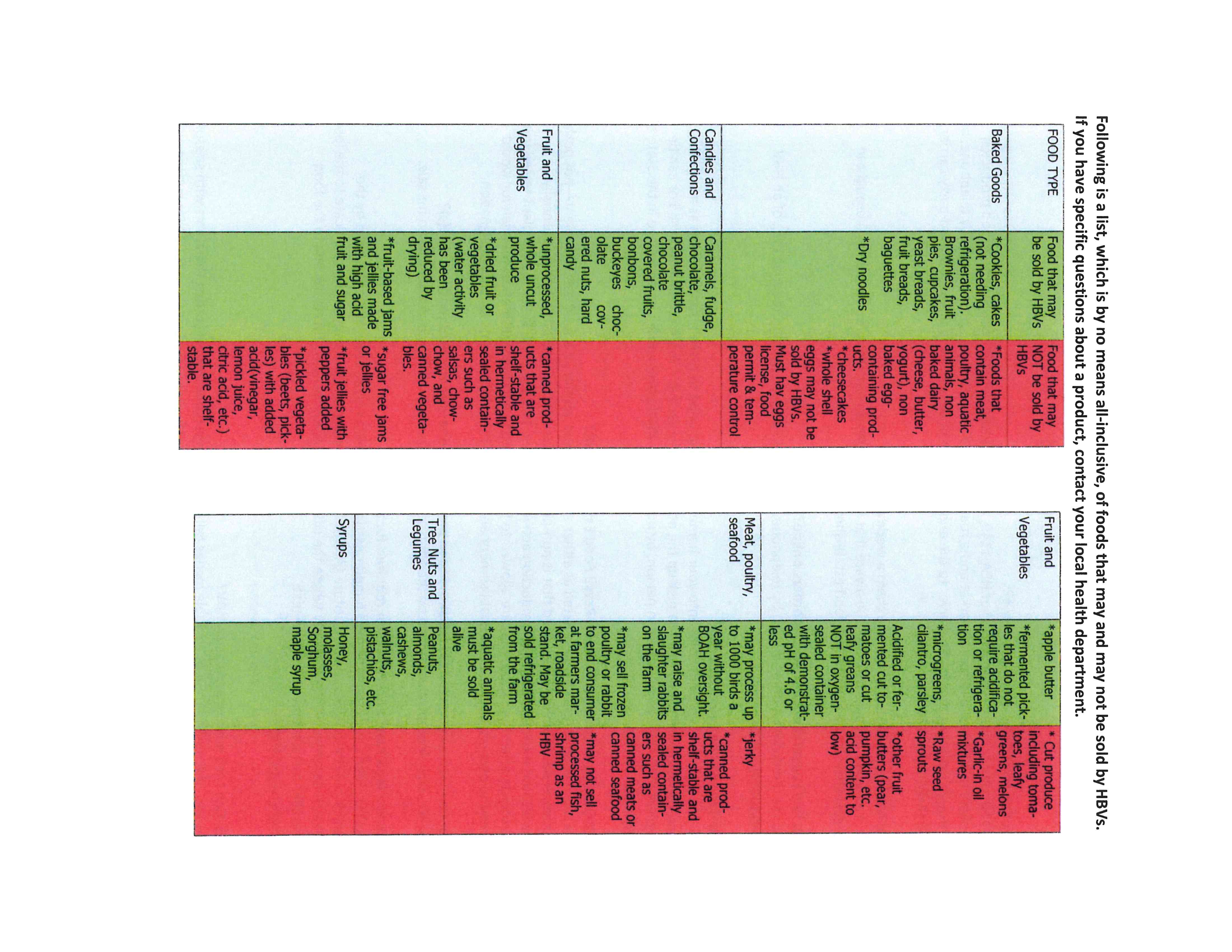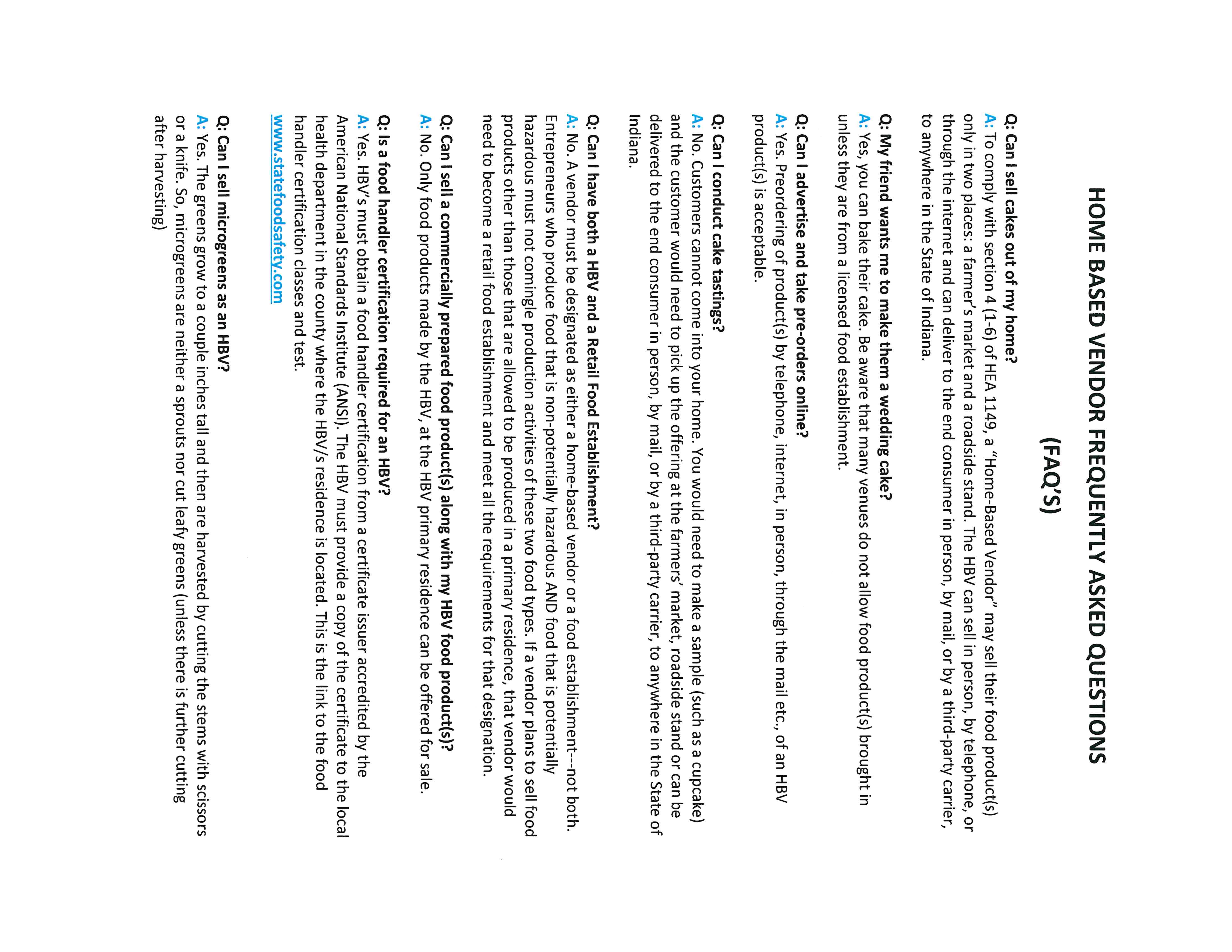 Follow the link below to access the online basic food handler certificate for HBV's
If you need help please don't hesitate to reach out.
If you have any questions regarding the food division email: nrosales@jenningscounty-in.gov
Temporary Food Vendors
Information you need to know. if you have any question please call our office. 812-352-3027 Food Division
Watch for new information to be added soon!
Temporary Food Vendor application
Retail Food Establishments
New Items coming Soon!
Watch for Inspection Reports to be uploaded soon!