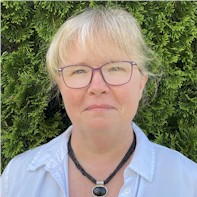 Buffy Fleace, Vital Records Registrar
In Indiana, birth and death records are filed and kept in the county where the event occurred. Buffy can be reached at 812-738-3237, extension 1015.
bfleace@harrisoncounty.in.gov
Certified Birth and Death certificates are available from February 1, 1882, to the present. No records prior to this date are available from the County Health Department. The Indiana State Department of Health in Indianapolis has birth records for every county in Indiana dating from October 1907, and death records from 1900.
Certified Birth Certificates cost $12.00 each from this Health Department.
Certified Death Certificates cost $12.00 each from this Health Department.
Applicants must be at least 18 years of age and provide picture identification.
We accept cash, personal checks, money orders, debit, or credit cards. We accept personal checks and money orders by mail, but we can only accept cash and debit/credit cards in person at our office. Please note that our debit/credit machine charges the user a 3% fee per transaction.
We are unable to take requests for birth or death certificates over the phone or via the internet. We cannot process electronic fund transfers over the phone. You must print out, fill in, and mail the birth or death certificate application to our office with the appropriate payment enclosed.
When ordering by mail, include:

a filled-out Birth or Death Certificate application
the appropriate payment by check or money order (we recommend not mailing cash)
a photocopy of your government-issued picture ID (such as driver's license)
a self-addressed stamped envelope.

Laminated or wallet-sized copies are not available from this office at this time.
Due to changes in state law, you must call and make an appointment to file a paternity affidavit. Please call 812-738-3237, extension 1015, to make an appointment with Buffy.
ADOPTION: If you have questions about birth records for the following adoption, you can call 812-738-3237, extension 1015, and speak to the Vital Records Registrar. You can also check the Indiana State Department of Health's web page regarding adoption HERE.

For marriage records, contact the Harrison County Clerk's Office at (812) 738-4289. They are located in the courthouse at 300 N. Capitol Avenue, Corydon, Indiana 47112. Click HERE for a link to the clerk's web page.
If you are searching for birth or death records in Harrison County prior to 1882, try calling the Harrison County Genealogy Library at 812-738-5412. They may be able to help you find something.