Message from the Executive Director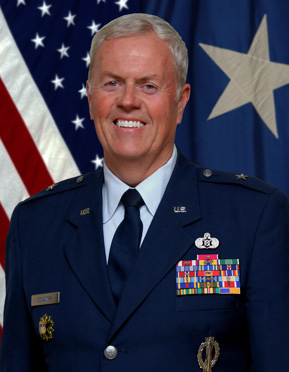 Welcome to the Indiana War Memorials. We believe the IWM Plaza Historic District in downtown Indianapolis, which contains a large museum and 25 acres of parks, monuments, sculptures, statues, and fountains, is the best kept secret in the state of Indiana. No other city in the United States maintains as many acres dedicated to honoring veterans, and only Washington DC has more veterans' monuments.
Our main mission is to honor Hoosier veterans, and ensure that the sacrifices they've made to defend our great nation and preserve our freedoms are not forgotten. We are equally committed to educating citizens about the military history of our state and country, and especially about those who served, and in many cases made the ultimate sacrifice, so that we may live the lifestyle we so often take for granted. In today's world, fewer and fewer citizens serve in the military; therefore, there are fewer civic leaders, legislators, teachers, and parents who can relate first-hand what it means to serve in the Armed Forces. We feel it is important for all Americans, and especially our youth, to hear this story.
I sincerely hope you will visit the Indiana War Memorial Museum, located at 55 E. Michigan St., and the Soldiers & Sailors Monument on Monument Circle, whenever your travels bring you to Indianapolis. The IWM Museum is open Wednesday through Sunday from 9 AM to 5 PM, and the Soldiers & Sailors Monument Friday through Sunday from 10:30 AM to 5:30 PM. Admission is free. I assure you that you will not be disappointed. Please stop by and see the best kept secret in Indiana, and learn something about the heroes and heritage of our state and country.
J. Stewart Goodwin
Brig. Gen., USAF (Ret)
Executive Director, IWM