Looking for On-Demand CLE and Commission Qualifications Videos?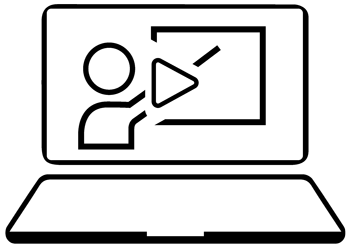 Upcoming IPDC Seminars
For a complete list of upcoming training programs offered by the Indiana Public Defender Council, please visit our page on Eventbrite by clicking the link below.
In September of 2020, in response to the COVID-19 pandemic, the Indiana Supreme Court issued an ORDER which states that any continuing legal education courses taken by attorneys shall not count toward the credit-hour limitations on distance education set forth in Indiana Admission and Discipline Rules.
Remote Case Review Opportunities
IPDC training and research staff are available via Zoom to conduct case reviews with defenders. We brainstorm your Theory of the Case, discuss evidentiary issues, help you plan cross examination, prep for oral argument, or address other case issues. A great way to stay connected with colleagues and case trends during these complex days.
Earn Distance CLEs [free for PD cases] and assist your clients. The more lead-time the better the experience, but we will set a session as-needed and schedule permitting.
Sessions run from 1-3 hours.
Please email Diane Black to set a session. There is a case review form that must be completed to guide the session and qualify for CLE credits. Stay well, Diane