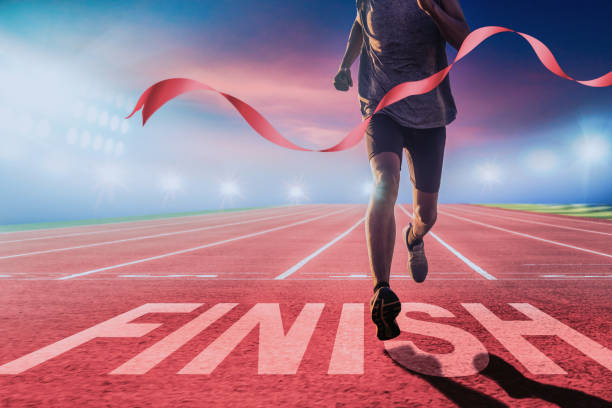 ---
Crossing

the finish line of your working life

Running a good race means knowing how and when to end. For public service employees and teachers, that means knowing when you've achieved the required years of service credit to earn your monthly defined benefit upon your retirement.

If you have 10 or more years of creditable service or combined creditable and eligibility service under PERF and/or TRF then it's likely you are vested. You can log on to your secure online account to review your vesting status. Once vested, you are entitled to benefits once you meet the age and service requirements for either early or regular retirement. You are entitled to full retirement benefits when you are:
Age 65 with 10 years of creditable and/or eligibility service
Age 60 with 15 years of creditable and/or eligibility service
At least age 55 and the sum of the member's age at retirement and their total years of creditable and eligibility service under PERF equal 85 or more (Rule of 85)
Keep in mind, you do not have to work for the same employer and the jobs do not have to be for 10 consecutive years, to reach vested status. A total of 10 years in any combination of PERF Hybrid and/or TRF Hybrid-covered positions for which an employer makes contributions qualifies as creditable service for vesting purposes. For some elected officials, vesting is only eight years instead of 10.
To verify your vested status or to check your earned years of service credit, contact a Member Advocate Team representative at (844) GO-INPRS (844-464-6777), or feel free to email us at questions@inprs.in.gov. If you are nearing retirement eligibility, are ready to retire, or want more information regarding your options and the retirement process, register for a one-on-one appointment or webinar here.
2021 INPRS Annual Report
INPRS's most recent Comprehensive Annual Financial Report (Annual Report) is now available. Check out our financial performance, investment returns, membership data, and more for the fiscal year ended June 30, 2021.
Learn more about INPRS's achievements, investment holdings, pension funds, and other interesting INPRS-related resources by reading our latest 2021 INPRS Annual Report. Interested in historical data, view prior Annual Reports, here.
Here's what you need to know about the Retirement Medical Benefits Account (RMBA) for State Employees
State employees who are members of PERF Hybrid Plan and PERF My Choice Plan are eligible for the Retirement Medical Benefits Account (RMBA).
The RMBA is a health reimbursement account available to those PERF Hybrid members who are age and service eligible for normal retirement and PERF My Choice members who are normal retirement age and service eligible from the State of Indiana.
The RMBA may be used for the reimbursement of health insurance premiums after retirement. PERF Hybrid and PERF My Choice plan members who are eligible for and have received a normal, unreduced, or disability retirement benefit may participate in the RMBA.
For more information on RMBA, please visit, https://bit.ly/rmbaplan.
Eligible Hoosier taxpayers to receive a tax refund thanks to surplus reserves
On December 15, 2021, Governor Eric J. Holcomb announced an estimated 4.3 million taxpayers will receive a $125 refund after they file their 2021 taxes.
"Despite a pandemic, Indiana exceeded all expectations and closed the state fiscal year with an unprecedented amount in reserves," said Gov. Holcomb. "We have an obligation to put this money back in the hands of taxpayers instead of leaving it in the hands of government."
An estimated $545 million will be returned to Hoosiers after taxpayers file their 2021 state taxes. The Governor is working with leaders of the General Assembly on legislation that will streamline the process and make an additional 910,000 taxpayers eligible for the credit. The typical taxpayer liability is approximately $1000. This payment represents a 12% – 13% one-time tax cut.
Once legislation passes, the Department of Revenue (DOR) will begin processing payments for taxpayers.
The form of taxpayer payments will be based on how the 2021 return was filed. Taxpayers who apply for an extension will receive the payment after filing their return.
DOR expects to complete refunds for taxpayers filing by April 18, 2022, by May 1, 2022. Once the details are finalized, DOR will provide additional information in 2022.
Source: Office of Governor Eric J. Holcomb
How to use your tax refund to build up your emergency fund
See what the CFPB suggests to kick-start your savings. Discover fast and easy ways to use your tax refund to increase your savings.
During tax season, there's a lot to think about. Do you have the right forms? Where did you put those receipts? Did you do the math right? But there's one more thing you should be thinking about: how you can use your tax refund to ramp up your emergency funds or reach other savings goals.
It may not seem like it but even a little extra cash in your pockets can be more than enough to start or increase your emergency savings funds. Find out how you can save money fast from the Consumer Financial Protection Bureau, read here.
Source: Consumer Financial Protection Bureau
The Consumer Financial Protection Bureau is an agency of the United States government responsible for consumer protection in the financial sector. As part of their mission, CFPB provides advice on how to use your tax refund to build your emergency fund. While INPRS does not adopt or endorse any of the recommendations made by the CFPB, we thought it possible you might find this information helpful.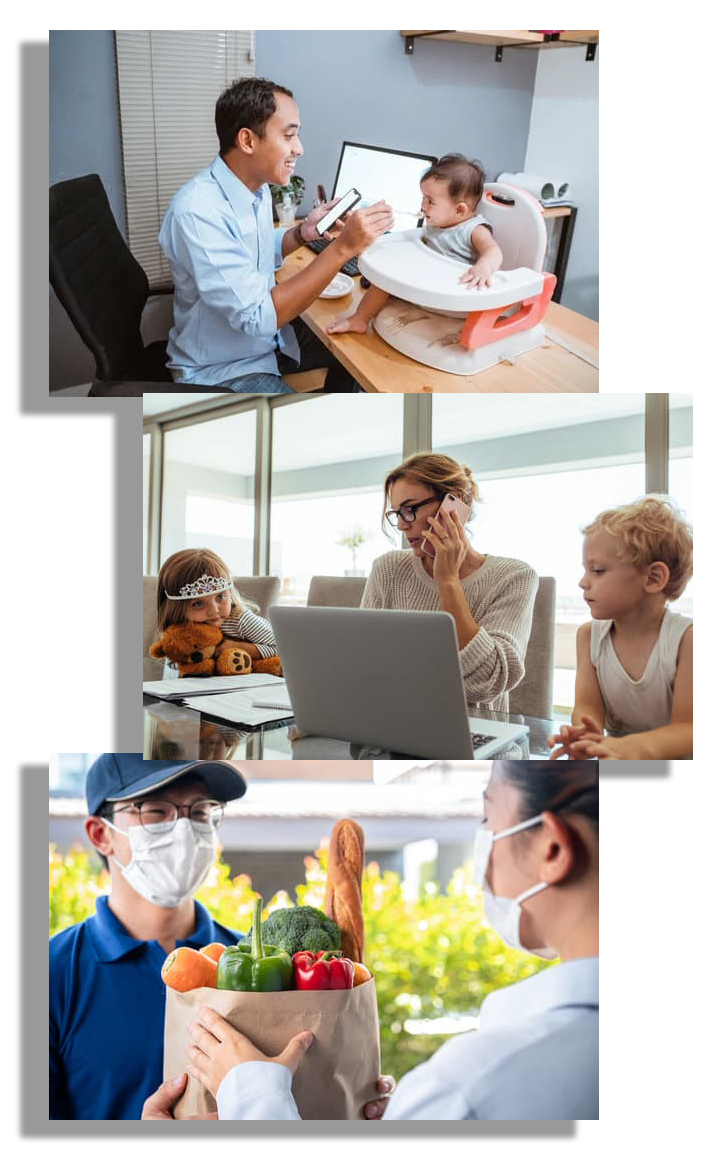 Everyday wellness: Post-pandemic mega trends likely to stick
Even during immense loss, there were positives that came from staying at home all year. A cleaner environment, more time with families, for better or worse, more self-awareness and purposeful self-care of our mental health and well-being with a global reset on what matters.
There were also a lot of adaptations we all had to make. Home transformations and digital acceleration happened, while supply chains stumbled, and lifestyles changed for many good and bad. 2020 exposed many things such as systemic inequalities, wealth gaps, lack of American manufacturing, loss of employment and access to healthcare, and climate change. Virtual connections, e-commerce, working from home and virtual learning advanced.
Learn about the trends that are quickly becoming a part of everyday life and find out what that means for our societal and personal wellness. Read more from Voya, our record-keeping partners, here.
Source: Voya Financial
Rates approved by INPRS Board
The INPRS Board of Trustees approved employer contribution rates for several of INPRS's plans during the Oct. 29, 2021, board meeting.
Total Contribution Rates Effective 7/1/2022 (Fiscal Year 2023 [FY23])
| | 2021 | 2022 (new) |
| --- | --- | --- |
| | Prior | New |
| PERF Defined Benefit State | 11.20% | 11.20% |
| TRF '96 Defined Benefit | 5.50% | 6.00% |
The TRF '96 defined benefit (DB) rate increased by 0.50% from the prior rate. This is largely due to the effect of the economic assumption changes as a result of the asset-liability study and principally the decrease in the expected return on assets (INPRS's discount rate) from 6.75% to 6.25%.
Total Contribution Rates Effective 1/1/2023 (Calendar Year 2023 [CY23])
| | 2021 | 2022 (new) |
| --- | --- | --- |
| PERF DB Political Subdivisions | 11.20% | 11.20% |
| LE DC | 14.20% | 14.20% |
There were no changes to the approved total contribution rates from the prior valuation.
Supplemental Reserve Accounts
The INPRS Board approved the following surcharge rates for the supplemental reserve accounts, starting Jan. 1, 2022:
| | 2021 | 2022 (new) |
| --- | --- | --- |
| PERF Defined Benefit State | 0.44% | 0.72% |
| TRF '96 Defined Benefit | 0.14% | 0.21% |
All surcharge rates increased from 2021. This is driven in the short term by changes in the economic assumptions from the asset-liability study. There are also slower, long-term demographic factors that increase the rates over time. The lottery revenue ($30,000,000 per year) is currently arriving in $2,500,000 portions per month and being allocated to the TRF Pre-'96 supplemental reserve account.
Appropriation Requests
No appropriation requests were voted on at the board meetings because they were already set in the FY22 – FY23 budget passed by the General Assembly in early 2021. The amounts of those appropriations can be found by visiting, HEA 1001-2021.
| | FY 2022 | FY 2023 |
| --- | --- | --- |
| TRF Pre-'96 | 975,000,000 | 1,005,000,000 |
The TRF Pre-'96 DB amount excludes its lottery revenue allocation ($30M). For TRF Pre-'96 DB, INPRS also received an excess reserve automatic distribution of $545,410,325.81 in late October 2021. This excess reserve automatic distribution is in addition to the appropriations above.
My Choice Funds
The INPRS Board approved the following rates for the My Choice funds:
PERF Political Subdivisions

(CY 2023)

TRF '96
(FY 2023)

Member Contributions

3.0%

3.0%

3.0%
Employer Contribution Credited to Member's Account

3.7%

0.0% – 4.4%

6.0%

Employer

Contribution Credited to Unfunded Actuarial Accrued Liability

7.5%

6.8%

0.0%
The employer contribution credited to the member's account equals the total normal cost of the relevant defined benefit plan liabilities, rounded down to 0.1%. Political subdivisions can contribute any amount up to the normal cost, including 0%. Employer contribution rates increased this year as a result of the change in assumptions from the asset-liability study. The PERF employer contribution rates increased by 0.5% and the Unfunded Actuarial Accrued Liability (UAAL) contribution decreased the same amount. The TRF rate increased 0.7% and now matches the total employer contribution rate. There will be no contribution to TRF '96 DB's UAAL from TRF My Choice members.
Hello from INPRS staff member: Ben Obianozie
At INPRS, we have some incredible team members who make it an amazing institution to work at each day. From our investment analysts to our frontline representatives, our employees work hard to make members feel they are the highest priority and confident that their funds are secured.
One such employee that embodies INPRS's mission and vision is Senior Service Desk Analyst, Ben Obianozie. Read Ben's story and find out why his role helps support staff and members in realizing their retirement dreams.
"Hi, I'm Ben Obianozie. I've been with INPRS for nearly four years and currently serve as a Senior Service Desk Analyst. My family is Nigerian and are from the Igbo Tribe. I'm the oldest of four children, and I love basketball, football, video games, movies, and sneaker collecting."
When asked how his position directly impacts INPRS and its members, Ben stated, "By working with the service desk, I am able to assist the people [INPRS staff] who assist our members. We take care of our users' issues and requests. We're the IT group that keeps the ball rolling!"
Josh Jayne, Ben's supervisor, knows firsthand the importance Ben's role as a Service Desk Analyst is to the Service Desk team in assisting with INPRS's successful operations. "Ben has been a crucial piece to the Service Desk by processing requests, collaborating and defining processes. His technical knowledge helps us troubleshoot and resolve issues. He is a subject matter expert for systems that are essential for Advocate Teams to address member inquiries. Ben has had a great impact on members by keeping our team working and the technology running smoothly."
---
Every attempt has been made to verify that the information in this publication is correct and up-to-date. Published content does not constitute legal advice. If a conflict arises between information contained in this publication and the law, the applicable law shall apply.