---
Investment market highs and lows, what they mean for your long-term savings
What

to expect when the market takes more turns than a theme park thrill ride

Whether you're nearing retirement or have a way to go, recent market movement may have you wondering how changes in the stock market could impact your retirement income.

The below information can help you understand how you may, or may not, be impacted:

Your INPRS defined contribution (DC) account – If you have a DC account with INPRS, this amount is invested based on your selections or is automatically directed to a target date. Your investments will be impacted by market fluctuations, both positive and negative. INPRS provides a simple and diversified menu of investment options for you to create a portfolio based on your unique risk and return goals.

Your INPRS defined benefit (DB) pension – For INPRS members with a DB account, your INPRS pension is a guaranteed lifetime benefit. Once you meet eligibility requirements, you can count on this monthly payment arriving to you in full for life. 1

While these market changes are concerning, please know that INPRS's DB investments are diversified and designed to target a long-term 6.25 percent return over 30 years.2
INPRS uses a target investment allocation to make the DB investment performance more resilient across a diverse set of economic environments.
Events like the recent market swings are precisely why we are so diversified. We are unsure how markets will perform in the years to come, but our robust process and analysis give us confidence that our diversification will maximize the DB's chances of continued success moving forward.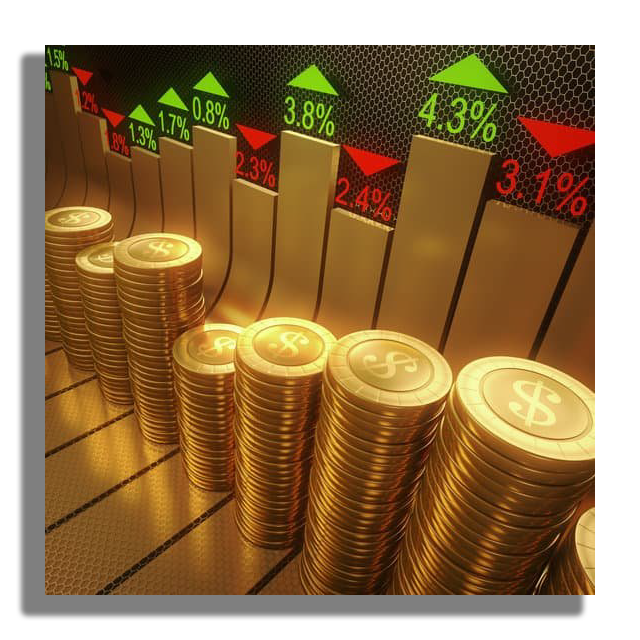 Your outside investments – Investment accounts from other employers and independent investment accounts may be subject to market conditions. INPRS recommends you consult your trusted financial advisor to ensure all of your investments are in alignment with your unique financial strategy.
1. Some exceptions include changing your chosen survivor; you may have your pension amount adjusted. Additionally, your pension amount may be reduced or eliminated if you've selected Social Security integration. If this is your situation, you would have agreed to these terms before accepting the benefit. Please contact us if you have questions about your specific INPRS pension benefit.
2. The INPRS Board of Trustees approved the target rate of return of 6.25 percent as of July 1, 2021. For more information, view the 2021 Annual Report.
2022

Legislative updates

Changes made during the 2022 legislative session are now effective. For a summary of the changes, visit the 2022 Legislative Summary page, here.
Improve your financial health in the second half of 2022
2022 may be more than halfway over, but there is still plenty of time in the year to improve your financial well-being. INPRS offers workshops designed to provide you with a better understanding of your plan to prepare you for a successful retirement.
Our Retirement and Financial Education Team is ready to help! Get started by registering for a workshop or counseling session.
Book a one-on-one counseling session and you'll:
Review your account
Get vital information to help you plan for retirement
Learn more about your retirement benefits
Attend a workshop focused on important topics:
Understanding

your plan for PERF and TRF Hybrid and My Choice plan members
Investment and Asset Allocation
Budgeting
Retirement Benefits workshop for PERF and TRF
To register, visit bookwithinprs.timetap.com.
Savings tips for new employees
Time is on your side
You're starting a new job. Perhaps it's your first full-time job, or maybe you've been working for a while. It may feel like there are many demands on your income: rent, credit card debt, school loans, or car payments. Although saving for these short-term goals is important, remember to save for your long-term goals.
If you start saving now, the money will have years to grow, and you'll have a better chance of doing everything you want to do in the future. Plus, by starting early, you will need to save a lot less later on.
For more information on how intentional saving and investing today can lead to bigger payoffs in the future, visit the U.S. Department of Labor's Retirement Savings Toolkit, here: https://bit.ly/3QI4SZ0.
Source: United States Department of Labor / Employee Benefits Security Administration
Feeling stressed about money?
There's no better time than the present to start fresh with your goals, whether they are financial, physical or professional goals. However, what if you can't seem to shake the stress that comes with trying to reach your financial goals when you have lingering debt.
First, take a deep breath. Next, think about what causes you the most financial stress. Below are a few considerations for how to tackle financial stress.
List out your debts in order of smallest to largest.
Choose a debt payoff method: Debt snowball or avalanche method.
Create a budget and set aside a specific amount that will go towards your debt payoff goal.
Read more on helpful tips to help pay off debt and more from Voya, our recordkeeping partner, here: https://go.voya.com/3NgALFF.
Source: Voya Financial
Hello from INPRS staff member: Nick Detmer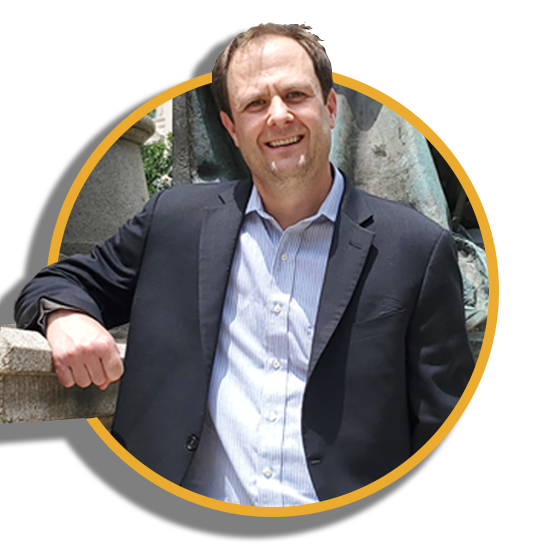 In this issue of INPRS's Destination Retirement, we would like to introduce you to another one of our outstanding employees key to INPRS's success, Nick Detmer.
"Hello, my name is Nick, and I've been with INPRS for over nine years. I enjoy biking, hiking, and playing baseball and driveway hockey with my five-year-old son. Recently, I started playing pickleball with members of the INPRS Investments Team."
"In my role as Deputy Chief Investment Officer, I assist the Chief Investment Officer in leading the INPRS Investments Team and provide day-to-day oversight of the defined benefit plan asset allocation, the defined contribution plan, strategic planning, and investment stewardship activities." Nick also shares a deeper connection to INPRS's members, which is why his work is even more significant to him. "I am very proud to say that my mother is a retired teacher and a member of INPRS."
As a leading member of INPRS's Investments Team, Nick helps to invest, manage, and monitor member assets prudently. Scott Davis, INPRS's Chief Investment Officer, believes Nick is one of the most diligent people he has ever known. "Nick continuously looks for ways to generate greater returns or save money for our members while balancing risks we are taking in the portfolio," said Davis.
Before focusing solely on the Deputy Chief Investment Officer role in 2022, Nick led INPRS's private equity program for over four years and—along with his team—managed a private equity portfolio that has outperformed a public market equivalent benchmark by INPRS over the past three years. This outperformance by his team has amounted to millions of dollars in additional value for INPRS's members.
When asked what Nick enjoys most about working at INPRS, he said, "I enjoy so many aspects of my work at INPRS, including working alongside talented and dedicated colleagues toward strategic investment objectives, seeking continuous improvement in our team's many activities and pursuits, and encouraging the development of newer INPRS professionals. More than anything else, I enjoy the meaning of my work at INPRS, as our team works each day to support INPRS's vision and mission."
"We are extremely fortunate to have someone of Nick's caliber on the investment leadership team," stated Davis. "Pulling from his previous private sector experience and nearly a decade with INPRS, Nick sets a great example for our next generation of leaders and brings a competitive spirit that pushes us all to be better every day."
Is it legit? How to know what to trust regarding your INPRS account
Protect your financial retirement information from fraudulent advisors
Fraudulent advisors, bad actors, and cybercriminals are more creative than you might think. And as a public employee with a valuable retirement benefit from the Indiana Public Retirement System (INPRS), you can become a top target. Keep your information and hard-earned money safe by knowing how to identify legitimate communications from those with deceptive or malicious intentions.
From time to time, INPRS is made aware of emails received by members from individuals falsely claiming to be representatives of INPRS. While not currently a widespread issue, it's important to protect your account information and personal identity, especially when it comes to your hard-earned retirement account. Maintaining vigilance over who has access to your information is one of the most important things you can do for your financial future and retirement security.
As an INPRS member, you can expect to receive communication directly related to your account through several channels throughout your years of service and through retirement. Things can get confusing as both legitimate and disingenuous attempts to earn your business arrive in your inbox.
To help you understand what is coming to you and from whom, we have provided this simple guide.
Direct Email – You'll receive updates about your secure member account, newsletters, and educational campaigns. If you have reached out to our Member Service Center, you may get an email response. These emails will come from an address with "inprs.in.gov" at the end. Your quarterly member statement will be sent to your email address on file from voyasupport@voyaplans.com. Hover over the email address before opening it to ensure that it is from INPRS and not masked to appear as if it is.
Direct Phone Call – At times, we make individual callouts for specific outreach campaigns. The caller should identify themselves by name and offer you an opportunity to call us back at our primary number to confirm its legitimacy. You can take their name and call us at 844-GO-INPRS to be directed to our Member Service Center which will then get you to the right team member. If you ever are not comfortable sharing information, please don't.
In-Person Appointments and Presentations – Our Retirement Services Consultants serve the entire state of Indiana and often conduct presentations and meetings in-person and online. There is no limit to how many appointments or presentations you can attend and there is never a charge for our services. Our team members always carry identification, so please ask to see it if you ever have any doubts. We promote these events through direct email, mail, on our website, and through your employer. Attendees can register online at www.inprs.in.gov and will receive an email confirming their registration. The confirmation email will come to you from our registration software provider, TimeTap with an email address of noreply@timetap.com. An INPRS Retirement Services Consultant will never ask to meet with you in your home.
What about financial advisors?
Some INPRS members work with outside financial services professionals. Ethical financial representatives will never intentionally give you the impression they work for or represent INPRS. If you're ever unsure, feel confident asking for documentation, credentials, and accreditations relative to an advisor's claims.
INPRS members can always reach out to our Retirement Services team for guidance on what to look for when researching outside financial advisors. While working with a financial advisor is an option you can consider, do not feel obligated to do so, especially when it comes to your INPRS membership. Our team can support you with education about your plan, investment options, and the retirement process. While we do not provide advice, we do provide you with the tools and information to make informed choices about your account in alignment with your career and financial goals.
Give us a call at 844-GO-INPRS (844-464-6777), log on to your account at www.myinprsretirement.org, or register for a workshop or counseling session at bookwithinprs.timetap.com. We're here to serve you through every phase of your working years and look forward to meeting you soon.
Staying smart while banking online
The idea of needing to be mindful of your financial cybersecurity isn't new – but it is more vital than ever.
Along with tactics such as phishing and malware, new sophisticated technology has emerged that more subtly and cleverly puts users at risk and makes their data more vulnerable. Additionally, amid the pandemic, there's more information stored online than ever. This is another reason why staying smart while banking online is vital.
Knowing a few crucial approaches to keep your financial data safe and identifying the right tools for your cybersecurity toolkit can help you bank confidently, feeling good that your data is as secure as possible.
Learn more about safeguarding your online personal and financial accounts from cybercriminals and threats from our recordkeeping partner Voya, here: https://go.voya.com/3ipYYMz.
Source: Voya Financial
---
Every attempt has been made to verify that the information in this publication is correct and up-to-date. Published content does not constitute legal advice. If a conflict arises between information contained in this publication and the law, the applicable law shall apply.