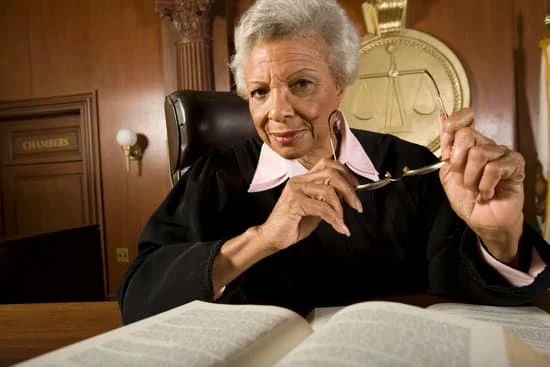 ---
You've earned your vested status
Now is the time to plan ahead
There are many perks and benefits that come from working in public service. Maybe your role gives you a front-row seat to the impact your service has on your community, or perhaps your day is fulfilled by knowing you help give families a better and safer tomorrow. No matter your drive, each new day brings you closer to achieving vested status, a fitting reward for your service.
If you're not quite sure what vesting means or how to get there, don't worry; INPRS will help you understand why this is a critical component of your retirement plan and financial future.
Vesting is the minimum amount of time you must work in one or more covered positions to qualify for a benefit from a retirement fund.
Members of the Prosecutors' and Judges' plans must have a minimum of 8 years of service to be vested.
Members of the 1977 Police Officers and Firefighters' Fund must have a minimum of 20 years of covered service credit, be at least age 52, and have separated from employment to receive unreduced benefits.
As a member of the Excise, Gaming and Conservation Officers' fund, you must have at least 10 years to be vested, and in most cases, you will need 15 years to be fully vested.
Once vested, you are entitled to benefits once you meet the age and service requirements for either early or regular retirement.
To learn more about vesting for your specific plan, take a look at your member handbook available here. To check your earned years of service credit or verify your vested status, contact a Member Advocate Team representative at (844) GOINPRS [(844) 464-6777], or feel free to email us at questions@inprs.in.gov.
If you are nearing retirement eligibility, are ready to retire, or want more information regarding your options and the retirement process, register for a one-on-one appointment or webinar at https://bookwithinprs.timetap.com/.
Check your progress toward vesting on your Annual Member Statement, available on your secure online account at www.myINPRSretirement.org. Learn how to calculate your retirement benefit and date using INPRS's interactive benefit estimate calculators, visit www.myINPRSretirement.org/calculators.
Don't let your loved ones down
Ensuring loved ones are financially covered is one of the most prudent steps you can take in financial planning.
INPRS makes it quick and easy to review and update your beneficiary information. Reviewing your beneficiaries regularly helps to keep your financial strategy up to date and in line with your goals while allowing you to navigate toward a successful financial future.
Members of the 1977 Police Officers and Firefighters fund can designate a beneficiary by filling out a Beneficiary Designation form. Members of the Prosecuting Attorneys' Retirement Fund (PARF), Excise, Gaming and Conservation Plan (EG&C), and Judges' Retirement System (JRS) can name or update a beneficiary by completing the Application for Change of Beneficiary – Active Member form.
If you have questions, please contact a Member Advocate Team representative at (844) GOINPRS [(844) 464-6777], or feel free to email us at questions@inprs.in.gov.
Hello from INPRS Staff member: Deborah Seals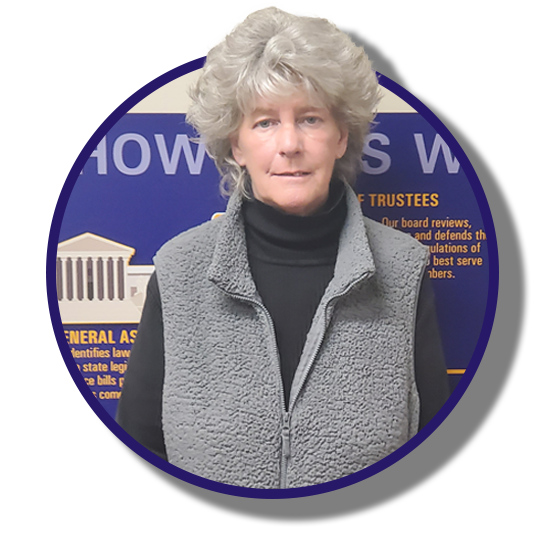 In this issue of Destination Retirement, INPRS is shining the spotlight on Deborah Seals, one of the many outstanding employees INPRS is fortunate to have a part of the team.
Learn about her time at INPRS and what motivates her to approach each day with an eagerness to help others inside and outside INPRS.
"Hello, I'm Deborah Seals, but most people call me Debbie. I've been with INPRS for almost 14 years, six years in a contract role and eight years as a full-time employee. My current official title is Senior Processor for PERF and TRF Retirement. I am the oldest of three siblings."
Debbie works in INPRS's Operations department and performs a variety of functions that include researching and answering questions for INPRS's Member Advocate Team and Outreach. "Much of my work consists of gathering data for staff to get timely and accurate information to members and providing members on-time retirement payments they have worked so hard for. Remembering that all members have unique situations and that essentially we are all members."
For Debbie, working alongside her supervisors and co-workers is what she enjoys most. "Management is very open and receptive to suggestions," stated Debbie. "Teams interact well with each other daily."
"At INPRS, there are a variety of situations and always more to learn," said Debbie. "Working at INPRS, there's a feeling that employees experience that what I am doing is making a significant difference to someone's way of life."
When away from the office, Debbie enjoys spending time with her pets, exploring nature, and soaking in the sun while working in her yard.
Four things to know before you retire
Retirement is a major milestone and one that should be treated as such. But along the journey, things can feel complicated or overwhelming. As you navigate toward your last day on the job, there are some things you should remember.
When you apply for retirement, there are several options available to you regarding how your benefit is handled. Be sure to select the retirement benefit option that best suits your financial goals and retirement needs.
1 If you are eligible for normal or early retirement but have not yet applied, INPRS can provide a retroactive benefit payment of up to six months based on the date your application is submitted or the maximum allowed by your plan.
You will receive an overview of your retirement eligibility and benefits in your Annual Member Statement, sent after the close of the fiscal year on June 30. The estimated benefit amount shown in your annual member statement could vary from your actual monthly defined benefit amount, subject to final audit and calculation.
When you're ready to retire, remember to fill out the online retirement application at least 90 days before your expected retirement date. For details on your specific plan, please read the "Retirement Benefits" section of your plan's handbook. To apply for retirement, visit www.myINPRSretirement.org to use our online retirement application.
For additional information, visit www.inprs.in.gov, or speak with a Member Advocate Team representative at (844) GO-INPRS or 844-464-6777.
1. Statement corrected 07/08/2022
---
Every attempt has been made to verify that the information in this publication is correct and up-to-date. Published content does not constitute legal advice. If a conflict arises between information contained in this publication and the law, the applicable law shall apply.