Article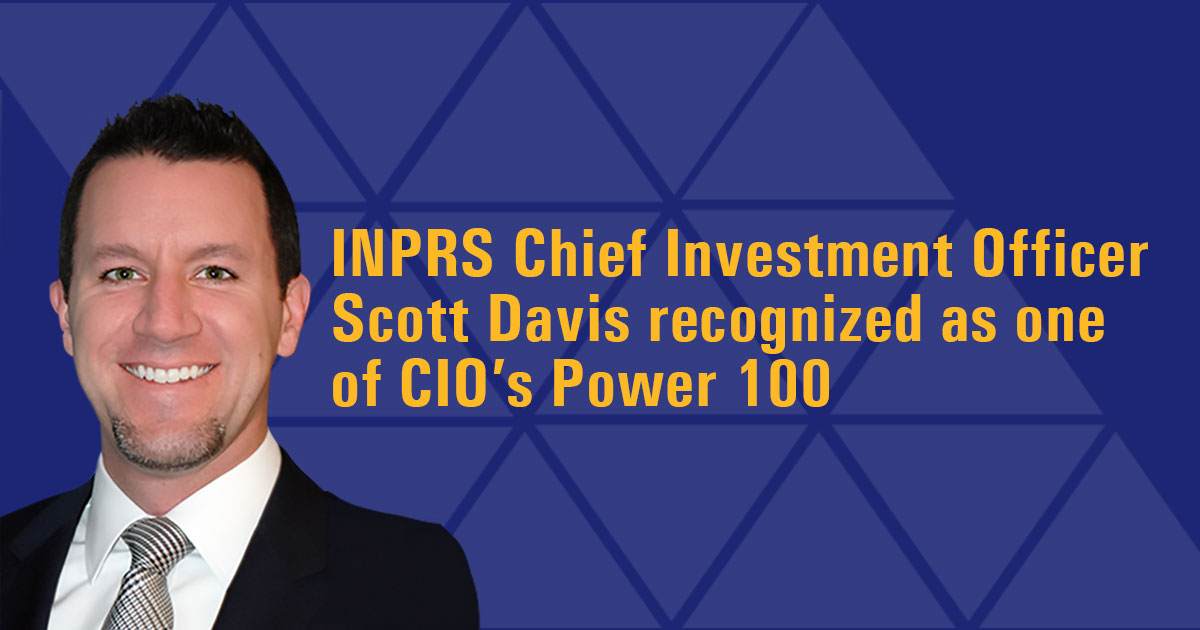 INPRS's Chief Investment Officer Scott Davis was recognized as one of Chief Investment Officer magazine's Power 100. Power 100 is a list of the best asset owners across the globe and this is Davis' first time making the list.
The rankings for Power 100 are based on a specific equation: innovation, collaboration, talent development, fund size and tenure. The following list explains each score category.
The innovation factor is based on the power of investing stems from ideas and innovation.
The collaboration factor is based on co-investing, sitting on investment committees of other institutions, actively participating in industry trade groups and ongoing engagement with other CIOs.
The talent development factor is based on expanding their influence through strong teams and alumni.
The fund size factor is based on the total assets for the system.
Lastly, the tenure factor is based on the time spent as an asset owner.
Congratulations, Scott! We are proud to have you represent INPRS.