Commission Members
Milton O. Thompson (Chairman) of Indianapolis, is an attorney and of counsel with the law firm Bleeke Dillon Crandall. Mr. Thompson is president and CEO of sports, entertainment, and recreation management consulting firm Grand Slam. Mr. Thompson has a history of civic and community involvement such as Play Ball Indiana, Board Member of the Indianapolis Indians Baseball Club, Big Brothers and Big Sisters of Indiana, Central Indiana Community Foundation, Indianapolis Foundation, Indiana University School of Law Board of Visitors, Pan American Games General Counsel, Indiana Sports Corporation Vice President, Indianapolis Capital Improvement Board, Tourism Tomorrow Board of Visit Indy, Indianapolis Bond Bank, and Hoosier Lottery Commission. Mr. Thompson currently serves on the English Foundation and is Vice Chairman for Crown Hill Board of Managers and Foundation. Mr. Thompson graduated from Wittenberg University with a B.A. and from Indiana University School of Law - Bloomington.
Mr. Thompson was appointed to the Commission in April of 2022.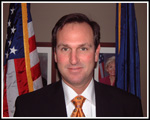 Marc D. Fine of Evansville, Indiana is an Attorney with the firm of Jackson Kelly, PLLC. Mr. Fine is a 1981 graduate of the Indiana University School of Business with a B.S. in Finance, with distinction, and a 1984 graduate of the University of Illinois College Of Law. He is a member of the Board of Directors of German American Bank, based in Jasper, Indiana.
Mr. Fine was appointed to the Commission in October of 2007.
Jason Dudich of Indianapolis, Indiana is the Associate Vice President for Financial and Economic Strategy for Indiana University. In that role, Mr. Dudich provides financial management expertise and policy leadership to advance IU's economic engagement initiatives and the university's government relations efforts at the state and federal level. Previously, Mr. Dudich was the Vice President for Finance and Administration, Treasurer for the University of Indianapolis where he oversaw the financial operations of the University of Indianapolis including budgeting, accounting, investments, benefits, long- term planning, real estate and capital. Before joining UIndy, Mr. Dudich served as the Indiana State Budget Director, managing the state's $34 billion annual operating and capital budget, collaborating with Gov. Eric Holcomb and staff, the Indiana General Assembly and state agency directors on fiscal policy, overall budget management and state policy issues. His prior experience includes budget management in the State of Illinois, CFO for the Indiana Commission for Higher Education, the City of Indianapolis and the Office of the Mayor, where he served as controller and then chief of staff for former Mayor Greg Ballard. Mr. Dudich earned a bachelor of science in public financial management from the School of Public and Environmental Affairs at Indiana University, Bloomington.
Mr. Dudich was appointed to the Commission in September of 2019.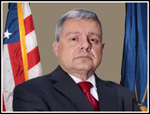 Chuck Cohen of Bloomington, Indiana is a Vice President at the National White Collar Crime Center (NW3C). He is a Professor of Practice in the Indiana University Bloomington Department of Criminal Justice and an Indiana University Police Department Auxiliary Detective. Chuck is a retired Indiana State Police Captain where he served for over 25 years. He received his undergraduate degree from Indiana University Bloomington and earned an MBA from Indiana Wesleyan University. He is a Certified Fraud Examiner and Certified Economic Crime Forensic Examiner.
Mr. Cohen was appointed to the Commission in September of 2020.
Daniel Housman of St. John, Indiana has been an independent sales rep for Payroc of Chicago, a merchant services company based out of Tinley Park IL since 2017. Prior to 2017, Daniel worked for Ozinga Redi-Mix for 18 years as a driver, heavy equipment operator and plant operator. Daniel is the owner of Providence Property Management, a small real estate investment company. Daniel currently serves as a small group student ministries leader at Faith Church in Dyer IN. He has also spent time as a deacon on the stewardship team at Faith and a high school youth group leader at Faith Church's Hammond/Munster campus.
Mr. Housman was appointed to the Commission in October of 2021.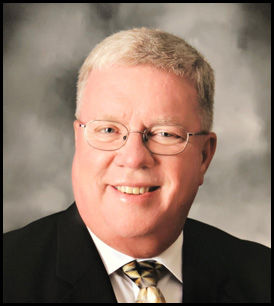 Michael E. Williams of Lyons, is a retired Certified Public Accountant that most recently retired as a partner with Hartman and Williams, and Michael E. Williams, CPA. In 2010, Mr. Williams, retired from the Indiana State Board of Accounts after 33 years of service. That service included four years as Deputy State Examiner. He currently serves as a Director of the Utilities District of Western Indiana and the Indiana Electric Cooperatives. Mr. Williams also serves as President of the Atlantic Terrace Condo Association in Daytona Beach Shores, Florida. He graduated from Indiana State University in 1977 with a B.S. degree in Accounting.
Mr. Williams was appointed to the Commission in October of 2022.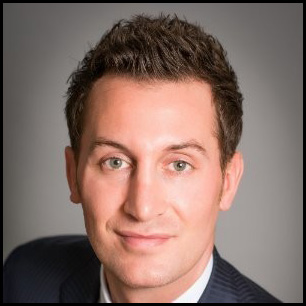 Adam L. Hill of Indianapolis serves as CEO, Principal and Managing Broker of LOR Corporation, a full service commercial real estate and development company. Adam also served as President of United Package Liquors, which owned and operated 30 retail package liquor stores in Indiana and Kentucky. Prior to joining LOR, Adam practiced law in Indianapolis and surrounding areas and focused on commercial litigation, business transactions, real estate, collections, and creditor/debtor rights. Adam holds a B.S. in Business Management from Huntington University, and a law degree from Indiana University. Adam also serves as President of United Hope Foundation, a local non-profit organization.
Mr. Hill was appointed to the Commission in October of 2022.
The Indiana Gaming Commission is composed of seven individuals appointed by the Governor for staggered three-year terms. One member must be from a county contiguous to Lake Michigan and one must be from a county contiguous to the Ohio River. No more than four members may be affiliated with the same political party.

One member must be experienced in law enforcement, one must be a certified public accountant, and one must be an attorney. All must have a reasonable knowledge of the practices, procedures and principles of gambling.