Main Content
Article
Inspector General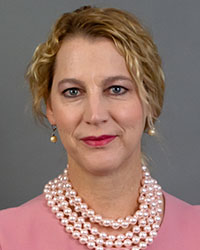 Lori Torres
Indiana Inspector General
The Office of Inspector General was created in 2005 and is statutorily charged with addressing fraud, waste, abuse, mismanagement and wrongdoing in state government.
Lori A. Torres was appointed Inspector General by Governor Eric Holcomb effective January 9, 2017. She was a key member of the senior leadership team at the Indiana Department of Transportation immediately prior to her appointment, serving as General Counsel and Deputy Commissioner. She previously served as the Commissioner of the Indiana Department of Labor for six years under Governor Mitch Daniels.
She has practiced law for more than thirty years, including at Smart, Kessler & Torres in Johnson County for fifteen years and more recently at Ice Miller in Indianapolis.
She graduated Phi Beta Kappa from Indiana University Bloomington and received her law degree cum laude from the Indiana University Robert H. McKinney School of Law.
She is a resident of Johnson County.