Mailing Address for Incarcerated Individuals
Name & DOC#
WVCF/ DOC
P.O. Box 1111
Carlisle, IN 47838
Visitation
Public Visitation:
Please refer to the IDOC visitation page to find the most current information regarding visits.
Attorney Visits:
Requests for general in-person legal visits between attorneys and Incarcerated Individuals must be made to the facility where the offender is housed. Attorney/offender visit requests are being scheduled and will continue as long as it is safe to do so on a facility-by-facility basis. Based on the conditions of each facility, they are subject to being postponed or rescheduled. A reliable alternative to an in-person attorney/Incarcerated Individuals visit is to schedule a confidential phone call. Incarcerated Individuals must have the attorney's phone number added to their approved telephone list. All calls are to be 'collect calls' unless the Incarcerated Individuals utilizes prepaid minutes.
*Starla Perkinson is the point of contact for legal scheduling purposes at WVCF. Her contact number is (812) 398-5050, Extension 4109. In the event she does not answer, or calls you back within 24 hours, contact Mike Ellis at Extension 4198.
Visiting Guidelines
Volunteer Opportunities
---
Substance Abuse Volunteers: The Recovery While Incarcerated (RWI) program is an opportunity for Incarcerated Individuals to have addiction recovery services available at any point in incarceration. The program addresses their specific recovery needs rather than a "one size fits all" approach. The Sober Living Environment (SLE) is dedicated to teaching that their addiction recovery treatment is a priority and plays a key role in their successful re-entry upon release.
Religious Services Volunteers: We are seeking volunteers to supervise services with Incarcerated Individuals of the following faith groups: Asatru, Wiccan, Moorish Science Temple of America, Muslim and Native American. Persons interested provide a valuable service in the supervision and accountability of participants and do not have to subscribe to any of these specific faith groups to volunteer.
Fatherhood Program Facilitators: The Fatherhood Program is designed to teach important fathering qualities to the incarcerated Individuals. The program provides the Incarcerated Individuals fathers with consultation in responsibilities and training in positive parenting skills. The Incarcerated Individuals learn how to build positive, rewarding and satisfying relationships with his child(ren) during his incarceration and after his release.
Re-entry Volunteers: The re-entry programs are important to helping establish better family, work, and housing environments upon release. The program focuses on financial issues, finding and maintaining suitable living conditions, and family reunification. The classes are also focused on job skills training for successful job interviews and effective communication. Upon their release, the Incarcerated Individuals will have the skills and confidence necessary for a successful re-entry into the community.
Read-to-Me Program Volunteers: The Read-to-Me Program is a program offered to Incarcerated Individuals parents with the opportunity to read books to their children while being recorded on DVD. The book and DVD is mailed to the child once it's completed. Volunteers are needed for the DVD recording process.
Thinking For a Change Facilitators: Thinking for a change is a behavioral change program that involves cognitive restructuring, social skills development, and the implementation of problem-solving skills. The curriculum covers how thoughts, feelings and attitudes control our actions. By examining their core thinking, feelings, and belief systems, they are working on achieving beneficial goals by learning problem solving skills.
PLUS Program Facilitators: The Purposeful Living Units Serve (PLUS) volunteers assist participants in a variety of ways. The 16–20-month program focuses on community living and cognitive changes for successful lifestyle changes. Incarcerated Individuals are required to complete all required classes and participate in community service. The community service ranges from making quilts to volunteering in various areas throughout the facility. The required classes focus on effective communication, healthy lifestyles, transition preparation, and victim impact. The PLUS Incarcerated Individuals are held accountable and learn to accept responsibility for their actions. Their successful completion is a positive impact in the incarcerated community as well as their re-entry into society.
Community Engagement Coordinator
---
Please contact the Community Engagement Coordinator if you are interested in volunteering or donating. For general volunteer information, please visit the IDOC Volunteer page.
Community Advisory Board Meetings are held twice yearly.
These meetings consist of community advisory board members (CAB). You may view those members below.
Programs
---
Programs
The Indiana Department of Correction offers a wide selection of programming, courses, and activities based on the facility's need and the offenders' needs, as well as available resources. Listed below are several current programming opportunities available at the facility. While staff leads some, many are volunteer-driven. If you are interested in learning more about volunteer opportunities, please visit our volunteer page. For more information on these programs and/or a complete listing of the programs the IDOC offers, please visit the IDOC Programs page.
Interactive Journaling
Thinking for A Change
Oakland City University Correspondence Classes
Purposeful Living Units Serve (PLUS) / PLUS Quilts & Projects
Fatherhood Program (Inside Out Dads) / Special Events / Read to Me Program
Moral Reconation Therapy (MRT) / Military MRT
Prevention and Relationship Enhancement Program (PREP)
Substance Abuse
AA / NA
Re-Entry Simulation
Re-Entry Programming - S.T.A.R.T. / T.I.P.S.
American Legion / Sons Post 398
The Urban Ministry Institute (TUMI)
The Navigators
ABE/TASC (Adult Basic Education / Test Assessing Secondary Completion / High School Equivalency)
Vocational Education

NCCER – Building Trades
Logistics (JHU Only)

WIN Soft Skills
Compassionate Companion Program
Literacy Life Skills
Suicide Watch Companions
U.S. Department of Labor Apprenticeship Programs
ICI Products

Bindery Worker
Offset Press Operator 1
Machine Operator 1
Material Coordinator
Assembler Electromechanical
Housekeeper Commercial Residential Industries
Office Manager Administrative Services

Facility

Machine Operator 1
Housekeeper (Sanitation)
Landscape Management Technician
Officer Management / Admin Services
Maintenance, Repairer, Building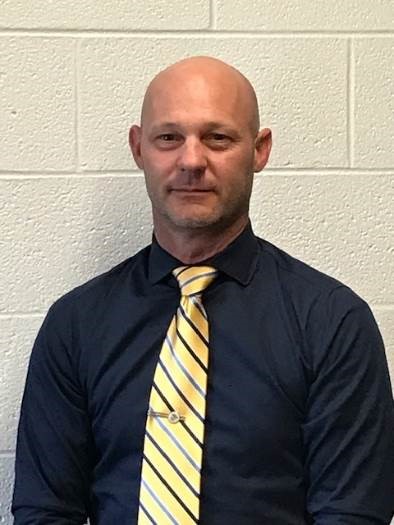 Warden Frank Vanihel
About Wabash Valley:
Wabash Valley Correctional Facility is a maximum/minimum security facility, with a total capacity of more than 2,200 incarcerated individuals. Construction on the facility, located north of Carlisle in Sullivan County, finished in 1997. The facility has both minimum security and maximum security and offers multiple programs to meet the needs of the incarcerated population, including the Special Needs Acclimation Program or SNAP. Wabash Valley's staff have implemented many beneficial programs to ensure a well-run facility that offers incarcerated individuals a genuine opportunity for growth while maintaining public safety. The facility is also heavily involved in the community, providing support to local food pantries, schools, and other community organizations.
---
Wabash Valley Correctional Facility | PO Box 500 | 6908 S. Old US Hwy 41, Carlisle, IN 47838 | 812-398-5050, extension 4500.