Facility Staff
Mailing Address for Incarcerated Individuals
4650 Old Cleveland Road, South Bend IN, 46628
Visitation
Public Visitation:
Please refer to the IDOC visitation page to find the most current information regarding visits.
Attorney Visits:
Requests for general in-person legal visits between attorneys and Incarcerated Individuals must be made to the facility where the Incarcerated Individuals housed. Attorney/offender visit requests are being scheduled and will continue as long as it is safe to do so on a facility-by-facility basis. Based on the conditions of each facility, they are subject to being postponed or rescheduled. A reliable alternative to an in-person attorney/Incarcerated Individuals visit is to schedule a confidential phone call. Incarcerated Individuals must have the attorney's phone number added to their approved telephone list. All calls are to be ' collect calls ' unless the Incarcerated Individuals utilizes prepaid minutes.
Visiting Guidelines
Volunteer Opportunities
---
We are actively recruiting volunteers to mentor students participating in AA/NA/Celebrate Recovery, Bible Study, & Conflict Resolution. You can view the volunteer brochure here.
Community Engagement Coordinator
---
Please contact the Community Engagement Coordinator if you are interested in volunteering or donating. For general volunteer information, please visit the IDOC Volunteer page.
Community Advisory Board Meetings are held at noon in the Re-entry Center.
These meetings consist of community advisory board members (CAB). You may view a list of members and meeting information below.
Programs
---
The Indiana Department of Correction offers a wide selection of programming, courses, and activities based on both facility and Incarcerated Individuals need, as well as available resources. Listed below are several current programming opportunities available at the facility. While staff leads some, many are volunteer-driven. If you are interested in learning more about volunteer opportunities, please visit our volunteer page. For more information on these programs and/or a complete listing of the programs the IDOC offers, please visit the IDOC Programs page.
Work Release Program
Reentry Education Program
Work Crew Program
Employment Readiness Class
Life Skills Seminar
Money Smart
Dave Ramsey's Financial Peace University – self study
Partners in Parenting
Men's Fraternity
Substance Abuse Treatment
Alcoholics Anonymous
Relapse and Prevention for Reentry
Celebrate Recovery
Self-Study – Life Skill Programs
Bible Study
Motivation for Change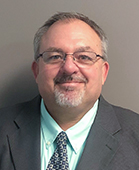 Warden Charles Bowen
About the South Bend Community Re-Entry Center
As a model of public safety, the South Bend Community Re-Entry Center promotes the successful reintegration of lawful, self-sufficient, and productive citizens into the community. This is done through the thoughtful application of dynamic supervision, experienced rehabilitative programming, and by providing opportunities for residents to demonstrate a strong work ethic and civic duty to foster productive partnerships with employers and citizens in our local communities. In 1967, new legislation allowed the Department of Correction to place selected incarcerated individuals, who are within 12 months of their release, in a community-based work release re-entry program to prepare for their transition back into society. The South Bend Community Re-Entry Center, which is the oldest existing state work release program in Indiana, was established in 1971. In 2012, the center moved to its present location and increased the rated capacity to 201. The facility provides re-entry services to incarcerated individuals being released throughout northern Indiana and has both a work release program component and re-entry education program component for long-term incarcerated individuals.
---
South Bend Community Re-entry Center | 4650 Old Cleveland Road, South Bend IN, 46628 | (574) 234-4094