Mailing Address for Incarcerated Individuals
1000 Van Nuys Road, P.O. Box E, New Castle, IN 4736
Visitation
Public Visitation:
THERE WILL NOT BE VISITATION ON TUESDAY (8/2) AND WEDNESDAY (8/3). WE APOLOGIZE FOR THE INCONVIENCE.
Please refer to the IDOC visitation page to find the most current information regarding visits.
Attorney Visits:
Requests for general in-person legal visits between attorneys and Incarcerated Individuals must be made to the facility where the Incarcerated Individuals is housed. Attorney/Incarcerated Individuals visit requests are being scheduled and will continue as long as it is safe to do so on a facility-by-facility basis. Based on the conditions of each facility, they are subject to being postponed or rescheduled. A reliable alternative to an in-person attorney/Incarcerated Individuals visit is to schedule a confidential phone call. Incarcerated Individuals must have the attorney's phone number added to their approved telephone list. All calls are to be 'collect calls' unless the Incarcerated Individuals utilizes prepaid minutes.
Visiting Guidelines
Units A, B, C, D, E, F, H2, I, J, and K have visits on Monday, Tuesday, Thursday, and Friday 8:30am to 3:00pm (not Wednesday) and every other weekend (same hours) based on facility schedule and housing unit. Incarcerated Individuals housed in these units can receive a visit from the same person every 14 days. Visitors must arrive and be checked in 1 hour prior to the end of visiting hours.
The infirmary has the same hours as above if the Incarcerated Individuals is physically able to travel to the visitation room. Otherwise, special arrangements would need to be made through the Infirmary Unit Manager for a modified visit to the Infirmary. Minors are not permitted to visit the Infirmary.
Units G, H1, H3, and H4 have visits on the same schedule as above, but due to special programming, visits are allowed every 7 days throughout the week.
All General Population Incarcerated Individuals (A-K and Infirmary) who are on non-contact visitation may have their visits limited to thirty (30) minutes depending on space availability and can have visits only on Monday, Friday, Saturday, and Sunday.
Unit L has visits Tuesday and Thursday evenings from 4:00pm to 6:00pm. Visits are also offered from 9:00am to 3:00pm on the weekends with a bi-weekly rotation for each side (L1/L2). The length of these visits will be determined by the amount of space available. Incarcerated Individuals housed in this unit can receive a visit from the same person every 14 days. Visitors must arrive and be checked in 1 hour prior to the end of visiting hours.
Units M, O1, O2, and O4 have (one hour video only) visits on Monday, Tuesday, Thursday, and Friday 8:30am to 3:00pm and every weekend. Incarcerated Individuals housed in these units can receive a visit from the same person every 14 days.
RSHU and O3 have (one-hour non-contact only) visits on Tuesdays from 9:00am to 2:00pm. Incarcerated Individuals in RSHU and O3 can receive two visits per month.
Mental Health Unit: The Multidisciplinary Treatment Team will make the decision as to what phase is appropriate for the Incarcerated Individuals mental health needs at that time. Mental Health Incarcerated Individuals that have been placed on non-contact will have visits on Thursdays only.
Mental Health Unit phases of visitation:
* Phase 1 and 2 Incarcerated Individuals will be secured in restraints, but will have contact visits from 9:00am to 11:00am on Wednesday only or non-contact visits on Thursday 9:00am to 2:00pm
* Phase 3 Incarcerated Individuals will have unrestrained contact visits from 12:00pm to 2:00pm, on Wednesday only, or non-contact visits on Thursday 9:00am to 2:00pm
Special Visit Requests are only made for approved visitors and must be submitted in writing to the Incarcerated Individuals to his Unit Manager 7 days prior to the date that the special visit is requested. The Incarcerated Individuals will receive his response and advise the visitor of the decision.
Outside of these parameters, GTL also provides a service for video visitation. Visitors may register at https://idoc.gtlvisitme.com. The Incarcerated Individuals will need to communicate with his visitors at the best and available times to receive video visits via GTL depending on his unit's operation. All visitation rules apply. GTL video visits are monitored.
All visitors need to read the link below for a full list of facility rules. Failure to comply with rules may result in suspension or permanent gate closure regardless of if individual is aware of said rule.
Volunteer Opportunities
---
Volunteers are an essential part to the function of the facility as it allows us to offer a plethora of activities and/or religious service opportunities to our population. NCCF is currently looking for volunteers to:

Facilitate programming in our Purposeful Living Units Served (PLUS). The PLUS program is a faith and character-based community that encourages offenders to choose alternatives to criminal thinking and behavior by providing a focus on spiritual and character development, life-skills training community service, and intentional preparation for living as law-abiding citizens.
Lead groups for Hebrew Israelites, Asatru, Wiccan, and MST of A
Lead groups for minimum security Incarcerated Individuals
Community Engagement Coordinator
---
Please contact the Community Engagement Coordinator if you are interested in volunteering or donating. For general volunteer information, please visit the IDOC Volunteer page.
Community Advisory Board Meetings are held TBA
These meetings consist of community advisory board members (CAB). A list of members can be found HERE
Programs
---
The New Castle Correctional Facility along with the Indiana Department of Correction strives to provide a full range of correctional services and evidence-based programming including academic, vocational, cognitive behavioral, substance abuse, life skill, and transition planning aimed at addressing the criminogenic needs and reducing the potential for recidivism of individuals comprising a diverse population of minimum security, maximum security, protective custody, severely mentally ill, and sex offenders within a facility governed by the highest level of safety and security operational standards.
The following programs are available to the NCCF Incarcerated Individuals population:
*Test Assessing Secondary Completion (TASC)
*Literacy/Life Skills
*English as Second Language (ESL)
*Thinking for a Change 4.0 (T4C)
*Addiction Recovery
*Purposeful Living Units Serve (PLUS)
*Career Development Training
*Indiana Sex Offender Management and Monitoring (INSOMM)
*Military Veterans Unit (HUMV)
*Vocational-Building Trades, Horticulture, Culinary Arts, Barbering, In2Work (Aramark), Master Student/Master Employee, and Business Computer Applications
*Department of Labor (DOL) Apprenticeships
*Creative Arts Program (CAP)
*Canine Companion
*Striving Towards a New Direction (STAND)
*Indiana Pre-Release Orientation
*Holistic Orientation and Progressive Environment Unit (HOPE)
*Sober Housing Addiction Recovery Environment (SHARE)
*Suicide Companion
*ACT Phase 5 (Action-Consequences-Treatment)
*Outpatient Psychiatric Services
*Anger Management
*Healthy Relationships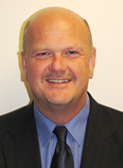 Warden Mark Sevier
About New Castle Correctional Facility:
The New Castle Correctional Facility was established in 2002 as the first Indiana Department of Correction owned, privately managed correctional facility in the state. The contract was awarded in 2005 to The GEO Group, Inc. The facility has a maximum capacity of 3,200 adult male incarcerated individuals with security levels 1-4, special needs, and maximum security. The GEO Group, Inc. works with partners to offer a vast array of services to incarcerated individuals. This includes specialized medical care, educational and therapeutic programming, and vocational opportunities.
---
New Castle Correctional Facility |1000 Van Nuys Road, P.O. Box E, New Castle, IN 47362 | (765) 593-0111