Mailing Address for Incarcerated Individuals
3038 West 850 South, Bunker Hill, IN 46914-9810
Visitation
Public Visitation:
Please refer to the IDOC visitation page to find the most current information regarding visits. For facility specific rules, please see the document link below.
Attorney Visits:
Requests for general in-person legal visits between attorneys and Incarcerated Individuals must be made to the facility where the Incarcerated Individuals is housed. Attorney/Incarcerated Individuals visit requests are being scheduled and will continue as long as it is safe to do so on a facility-by-facility basis. Based on the conditions of each facility, they are subject to being postponed or rescheduled. A reliable alternative to an in-person attorney/Incarcerated Individuals visit is to schedule a confidential phone call. Incarcerated Individuals must have the attorney's phone number added to their approved telephone list. All calls are to be 'collect calls' unless the Incarcerated Individuals utilizes prepaid minutes.
Visiting Guidelines
Starting June 3, 2023, in-person visits at Miami Correctional Facility will expand from Thursdays and Sundays, to include Saturdays. Visits must be scheduled online at the times listed below:
8 a.m. to 9 a.m.
9:30 a.m. to 10:30 a.m.
11 a.m. to 12 p.m.
12:30 p.m. to 1:30 p.m.
For questions or additional assistance, please contact John Morrison, Visitation Coordinator at 765-689-8920 extension 5527.
Visitation rules are as follows (subject to change):
Incarcerated Individuals can have one (1) visit per day.
Only two (2) visitors per visit.
Visitors will only be allowed to visit once every 30 days, except at MCA. If you are scheduling a visit at MCA within a 14-day period, you will need to contact the Visitation Coordinator to schedule your visit.
Visitors may have a brief hug or handshake at the beginning and the end of the visit with no other contact throughout the visit.
Visitors will be allowed to bring in $30 in change to purchase up to three (3) items from the vending machines for the incarcerated individual to take back to their housing unit at the end of the visit. No food will be consumed in the visitation room, and visitors cannot purchase food items for themselves. We recommend bringing in your own quarters as the onsite change machine is known to break down frequently.
We will still have the non-contact visits for the incarcerated individuals in General Population that are not permitted contact visits. Incarcerated individuals in Restricted Housing Unit (RHU) and AHU will not be eligible for in-person visits.
MCA visit schedule remains unchanged.
It is recommended that you arrive at the facility 25-30 minutes prior to your scheduled visit time. If you show up 15 minutes or more late, your visit will be canceled.
Leave your CELL PHONE, purse, and/or wallet locked in your car (less is better). The only thing you need to bring in is your Driver's License and birth certificate for children.
All visitors should wear clothing that reflects acceptable standards which possess no threat to the security, custody, or maintenance of order of the facility. Clothing of the acceptable type should be loose fitting, not form or tight fitting. Clothing can cause the visit to be cancelled. Tight fitting clothes such as stirrup, lycra pants, or leggings shall not be worn. No hoodies. It is recommended that you bring an extra set of clothes to keep in your vehicle just in case your clothing is considered not acceptable. Sweatpants, t-shirt, and tennis shoes are always good alternatives.
Dresses, skirts, or shorts must be no shorter than two (2) inches above the knee and not have deep slits.
Halter tops, low cut revealing tops, tank tops, tube tops, sleeveless or cut-offs, see-through, swimsuit tops, body suits, shear blouses or upper garments reflecting similar dress are STRICTLY PROHIBITED. All visitors must wear a shirt/blouse with sleeves.
Heavy coats, sweaters used as outer clothing or other clothing considered heavy outer clothing will not be permitted in the visitation room. Suit or sport coats, sweat jackets, sweaters, vests, etc., are permitted, if Visitor Processing staff can inspect and search them or by sending the garment through the x-ray machine. The garment must be worn by the visitor and shall not be removed at any time during the visit.
If you wear jeans, you cannot have any rips or holes in your jeans or clothing.
No clothing advertising any type of drug paraphernalia or drugs, tobacco, or alcohol is allowed. Hats or other head covering are not permitted, except as required by religious beliefs or medical issues.
Undergarments must always be worn. No underwire or wire clasps in your bra or you will not pass the metal detector. A sports bra is a great alternative or a bra with plastic clasps! If you cannot pass the metal detector the first time, your visit will be canceled. All rules are applicable to adults and children.
Shoes must be worn, except for infants who are carried.
No jewelry, except a wedding band or set, may be worn in the visitation room.
You must provide medical documentation for any artificial joints or medical issues such as a pacemaker.
No body piercings. All must be removed before entering Visitor Processing. Medical documentation is required for any dermal piercings.
Incarcerated Individuals Correspondence
To help with the processing of Incarcerated Individuals mail, Miami Correctional Facility will be implementing a white envelope ONLY standard. This means that all envelopes that are received at the facility addressed to an Incarcerated Individuals must be in a white envelope. See above link for specifics on mail restrictions.
Volunteer Opportunities
---
Volunteers are needed to facilitate the following activities:

Safe People (12 Weeks)

Based on the book by Dr. Henry Cloud and Dr. John Townsend. Participants learn the difference between safe and unsafe, good influence and bad influence, people in their lives.

Taking Responsibility (in a finger pointing world) (12 Weeks)

A course designed to help participants identify their thinking errors and their need to take responsibility for their actions, and to be able to change their thoughts for them to become better citizens in society.

Spiritual Literacy (12 Weeks)

Through a video series, participants contact the spiritual in life, in nature, and in their surroundings. Through deeply reflective topics, they are invited to engage in personal introspection and to feel increased compassion for and awareness of others and of all things around themselves in the world.

Breaking the Cycle (6 months or as determined by the program)

A character-based, four-phase course that focuses on the participants' past substance abuse, thought errors and behaviors. Challenges distorted beliefs and harmful self-defeating behaviors and teaches how to conduct a rational self-analysis and develop four core life skills to aid in reconstruction of the future through positive behavior change.
Community Engagement Coordinator
---
Please contact the Community Engagement Coordinator if you are interested in volunteering or donating. For general volunteer information, please visit the IDOC Volunteer page.
Community Advisory Board Meetings begin at 11a.m.
These meetings consist of community advisory board members (CAB). A list of members can be found HERE
Programs
---
The Indiana Department of Correction offers a wide selection of programming, courses, and activities based on both facility and Incarcerated Individuals need, as well as available resources. Listed below are several current programming opportunities available at the facility. While staff leads some, many are volunteer-driven. If you are interested in learning more about volunteer opportunities, please visit our volunteer page. For more information on these programs and/or a complete listing of the programs the IDOC offers, please visit the IDOC Programs page.
Thinking For A Change
RWI
Indiana Correctional Industry Products (ICI)
PLUS Graduate Program
Inside Out Dads
Substance Abuse
Ivy Tech Community College
GRIP
U.S. Department of Labor Apprenticeship Programs

Barber Shop
Landscaping
Building Maintenance
Recycle and Recovery
Housekeeping/Sanitation

Grace College

ABE/GED
Horticulture/Landscape Design
Business Technology
College Correspondence Courses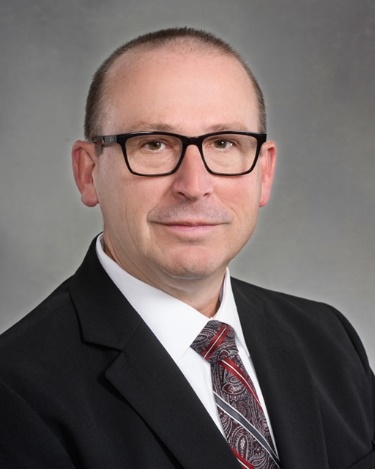 Warden Brian English
About Miami Correctional Facility:
After a successful campaign put together by the community, the state chose the site at Grissom Aeroplex for Miami Correctional Facility. The facility is located on 200 acres of the former Grissom Air Force Base. The Indiana Department of Correction broke ground on the Miami Correctional Facility in 1997. The facility is classified as a Level 4 high medium security correctional facility with a capacity of housing more than 3,100 men in dormitory and cellhouse housing. The facility also has a level 1 facility with a capacity of more than 200. Miami Correctional Facility offers several opportunities for work and educational programs, including a program where incarcerated individuals translate reading materials to Braille and a sewing shop that provides items for multiple partner organizations.
---
Miami Correctional Facility | 3038 West 850 South, Bunker Hill, IN 46914-9810 | (765) 689-8920