Mailing Address for Incarcerated Individuals
3038 West 850 South, Bunker Hill, IN 46914-9810
Visitation
Public Visitation:
Please refer to the IDOC visitation page to find the most current information regarding visits.
Attorney Visits:
Requests for general in-person legal visits between attorneys and Incarcerated Individuals must be made to the facility where the Incarcerated Individuals is housed. Attorney/Incarcerated Individuals visit requests are being scheduled and will continue as long as it is safe to do so on a facility-by-facility basis. Based on the conditions of each facility, they are subject to being postponed or rescheduled. A reliable alternative to an in-person attorney/Incarcerated Individuals visit is to schedule a confidential phone call. Incarcerated Individuals must have the attorney's phone number added to their approved telephone list. All calls are to be 'collect calls' unless the Incarcerated Individuals utilizes prepaid minutes.
Visiting Guidelines
In our efforts to stop drug flow into the facility, we will be taking measures to prevent any route to traffic into the facility.
Therefore, effective May 1st, there will be a change in vending machine food consumption during contact visits. Incarcerated Individuals and their visitors may no longer share food during visits; a one- time vending machine purchase for the Incarcerated Individuals will be permitted. The purchased food will be bagged, tagged, and given to the Incarcerated Individuals at the end of their visit, all vending machine food will be consumed when the Incarcerated Individuals returns to his respective housing unit. Please notify your visitors of this change, as the dollar amount allowed into the facility will be reduced to a maximum of $20.00.
In addition, ALL visits will be non-contact with no hug or kiss at the beginning and end of visits. THIS INCLUDES CHILDREN.
MCA will not be affected by this change.
Incarcerated Individuals Correspondence
To help with the processing of Incarcerated Individuals mail, Miami Correctional Facility will be implementing a white envelope ONLY standard. This means that all envelopes that are received at the facility addressed to an Incarcerated Individuals must be in a white envelope. See above link for specifics on mail restrictions.
Volunteer Opportunities
---
Volunteers are needed to facilitate the following activities:

Safe People (12 Weeks)

Based on the book by Dr. Henry Cloud and Dr. John Townsend. Participants learn the difference between safe and unsafe, good influence and bad influence, people in their lives.

Taking Responsibility (in a finger pointing world) (12 Weeks)

A course designed to help participants identify their thinking errors and their need to take responsibility for their actions, and to be able to change their thoughts for them to become better citizens in society.

Spiritual Literacy (12 Weeks)

Through a video series, participants contact the spiritual in life, in nature, and in their surroundings. Through deeply reflective topics, they are invited to engage in personal introspection and to feel increased compassion for and awareness of others and of all things around themselves in the world.

Breaking the Cycle (6 months or as determined by the program)

A character-based, four-phase course that focuses on the participants' past substance abuse, thought errors and behaviors. Challenges distorted beliefs and harmful self-defeating behaviors and teaches how to conduct a rational self-analysis and develop four core life skills to aid in reconstruction of the future through positive behavior change.
Community Engagement Coordinator
---
Please contact the Community Engagement Coordinator if you are interested in volunteering or donating. For general volunteer information, please visit the IDOC Volunteer page.
Community Advisory Board Meetings begin at 11a.m.
These meetings consist of community advisory board members (CAB). A list of members can be found HERE
Programs
---
The Indiana Department of Correction offers a wide selection of programming, courses, and activities based on both facility and Incarcerated Individuals need, as well as available resources. Listed below are several current programming opportunities available at the facility. While staff leads some, many are volunteer-driven. If you are interested in learning more about volunteer opportunities, please visit our volunteer page. For more information on these programs and/or a complete listing of the programs the IDOC offers, please visit the IDOC Programs page.
Thinking For A Change
RWI
Indiana Correctional Industry Products (ICI)
PLUS Graduate Program
Inside Out Dads
Substance Abuse
Ivy Tech Community College
GRIP
U.S. Department of Labor Apprenticeship Programs

Barber Shop
Landscaping
Building Maintenance
Recycle and Recovery
Housekeeping/Sanitation

Grace College

ABE/GED
Horticulture/Landscape Design
Business Technology
College Correspondence Courses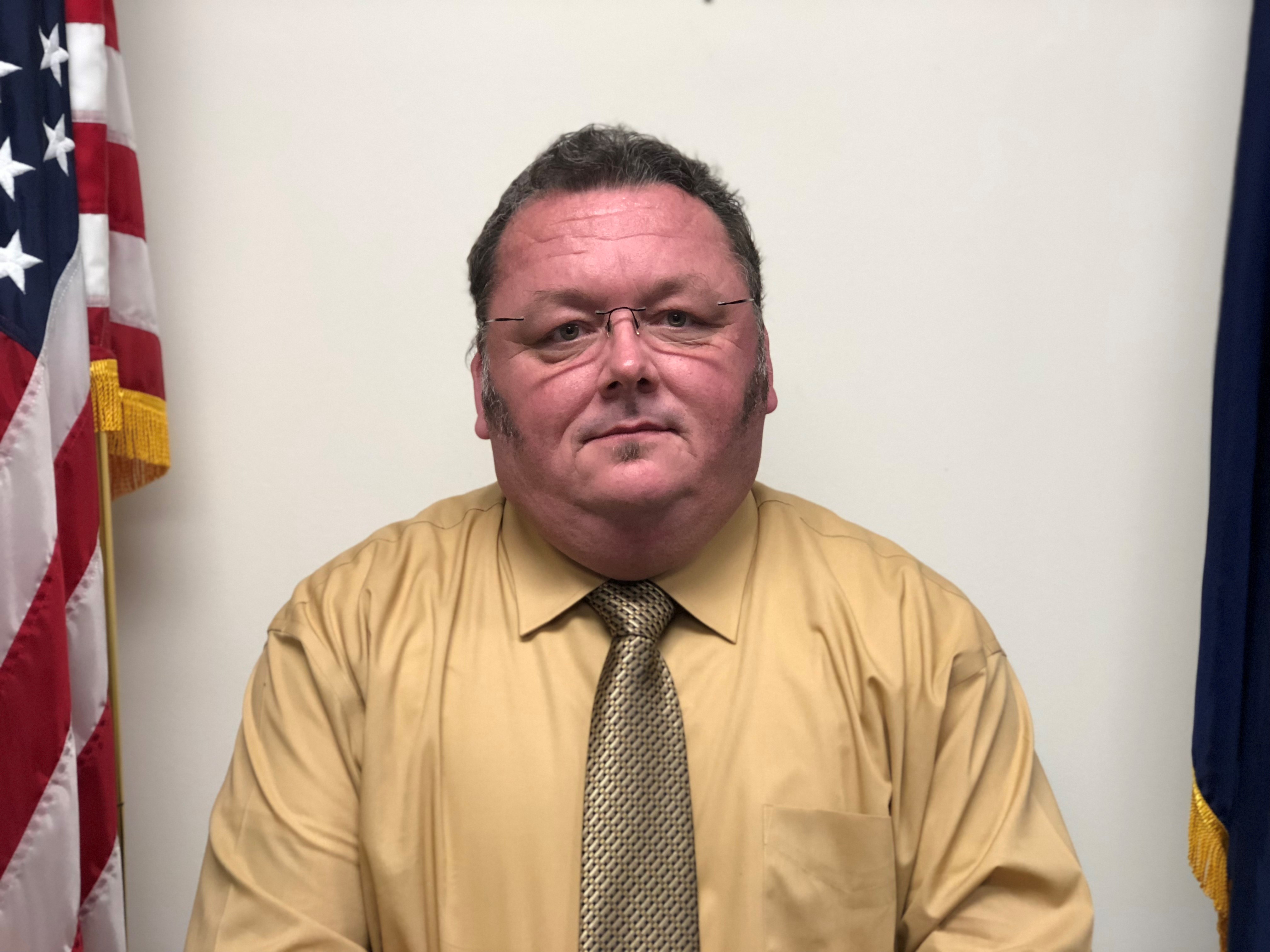 Warden William "Bill" Hyatte
About Miami Correctional Facility:
After a successful campaign put together by the community, the state chose the site at Grissom Aeroplex for Miami Correctional Facility. The facility is located on 200 acres of the former Grissom Air Force Base. The Indiana Department of Correction broke ground on the Miami Correctional Facility in 1997. The facility is classified as a Level 4 high medium security correctional facility with a capacity of housing more than 3,100 men in dormitory and cellhouse housing. The facility also has a level 1 facility with a capacity of more than 200. Miami Correctional Facility offers several opportunities for work and educational programs, including a program where incarcerated individuals translate reading materials to Braille and a sewing shop that provides items for multiple partner organizations.
---
Miami Correctional Facility | 3038 West 850 South, Bunker Hill, IN 46914-9810 | (765) 689-8920