Mailing Address for Incarcerated Individuals
21390 Old State Road 37, Branchville, IN 47514
Visitation
PLEASE REVIEW SPECIFIC RULES FOR VISITS AT BCF BELOW
Please refer to the IDOC visitation page to find the most current information regarding visits.
Attorney Visits:
Requests for general in-person legal visits between attorneys and Incarcerated Individuals must be made to the facility where the Incarcerated Individuals is housed. Attorney/Incarcerated Individuals visit requests are being scheduled and will continue as long as it is safe to do so on a facility-by-facility basis. Based on the conditions of each facility, they are subject to being postponed or rescheduled. A reliable alternative to an in-person attorney/Incarcerated Individuals visit is to schedule a confidential phone call. Incarcerated Individuals must have the attorney's phone number added to their approved telephone list. All calls are to be 'collect calls' unless the Incarcerated Individuals utilizes prepaid minutes.
Visiting Guidelines
All visitors must be on the offender's approved visitors list.
Visitors may only visit the same offender once every 14 days.
Please make sure to always contact the facility before coming to visit. For the latest facility updates, call (812) 843-5921 or visit our Facebook page
Volunteer Opportunities
---
Bible Studies
Mentoring
Leadership Classes
American Legion
Purposeful Living Units Serve (PLUS)
Community Engagement Coordinator
---
Please contact the Community Engagement Coordinator if you are interested in volunteering or donating. For general volunteer information, please visit the IDOC Volunteer page.
Community Advisory Board Meetings begin at 9:30 a.m. (ET) and occur two times per year.
These meetings consist of community advisory board members (CAB).
Programs
---
The Indiana Department of Correction offers a wide selection of programming, courses, and activities based on both facility and offender need, as well as available resources. Listed below are several current programming opportunities available at the facility. While staff leads some, many are volunteer-driven.
For more information on these programs and/or a complete listing of the programs the IDOC offers, please visit the IDOC Programs page.
Substance Abuse
Thinking for a Change
PLUS Program
AA/NA
GED
Literacy
Adult Basic Education
Indiana Correctional Industry Products (ICI)
Pre-Release
Therapeutic Community
Culinary Arts
Department of Labor Apprentice Programs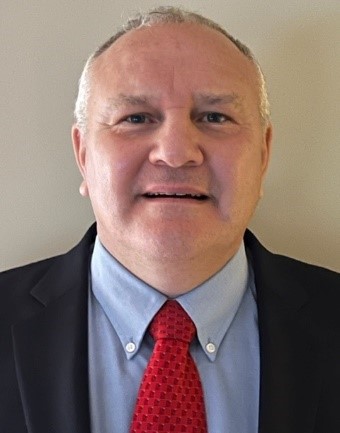 Warden Danny Mitchell
About Branchville Correctional Facility:
Branchville Correctional Facility is an Indiana Department of Correction state prison for men, located in Perry County, Indiana, on the southern edge of the state. The medium-security facility opened in 1982 and has a capacity for more than 1,400 incarcerated individuals. Incarcerated individuals have multiple opportunities for educational and vocational skills training, including woodworking and sewing, with the items they produce often going to community organizations.
---
Branchville Correctional Facility | 21390 Old State Road 37, Branchville, IN 47514 | Phone (812) 843-5921