County Juvenile Detention Centers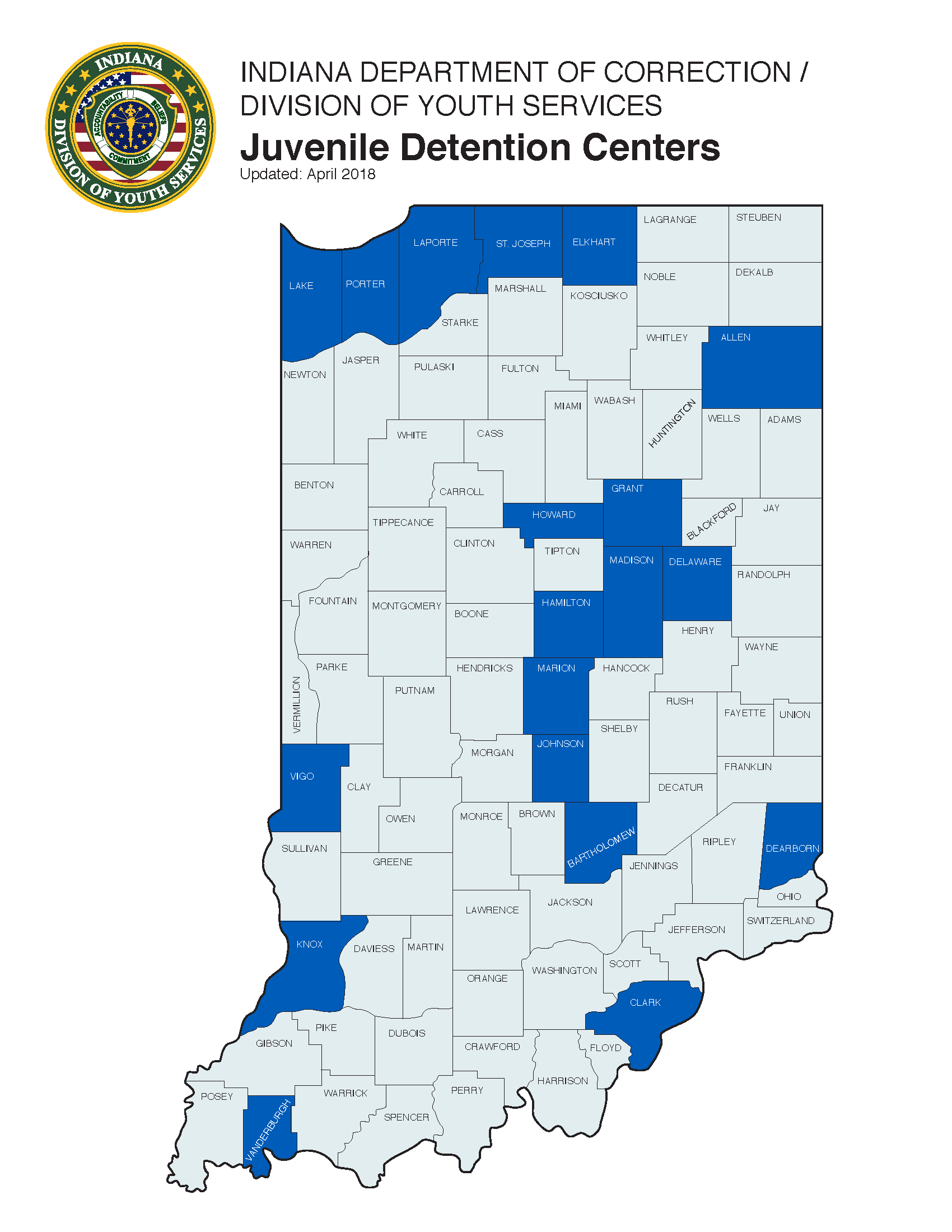 *Juvenile Detention Centers Information on direct files & waiver holds.
*Juvenile Detention Center Inspection Reports
*Juvenile Safekeeper Guidelines
The IDOC is responsible for conducting annual inspections of juvenile detention centers for compliance with the Indiana Juvenile Detention Standards, pursuant to 201 IAC 6. Of the 19 juvenile detention centers located throughout the state, sixteen of the detention centers are county operated and three detention centers are privately operated. Compliance with 100% of the mandatory standards and at least 90% of the recommended standards is necessary to attain "Full Compliance" with the afore mentioned code.
*Juvenile Detention Center Intake & Admission Packets (by County)