Main Content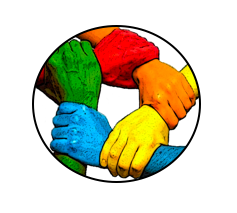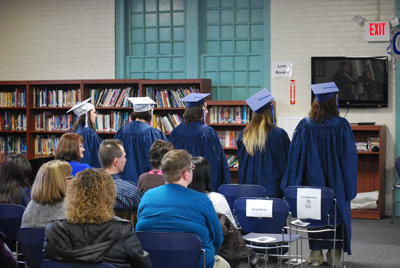 DYS Announcements
Welcome to the IDOC Division of Youth Services Home Page
The Indiana Department of Correction (IDOC) is charged with providing correctional services to both adult and juvenile offenders. As part of our renewed commitment to providing youth services in the least restrictive setting and to continually work towards enhancing the services we provide to the youth in our care, several major reform efforts have been undertaken which underscores our commitment and dedication to assist and foster positive developments in the field of juvenile justice. Through these efforts and future collaborations with juvenile justice stakeholders throughout the state of Indiana, we will work to improve the level of juvenile services provided to the youth in our care, and assist in improving services throughout all levels of the juvenile justice system. In so doing, we believe we can improve the lives and futures of these youth, and reduce both juvenile and adult recidivism rates.
With this philosophy in mind, our Division of Youth Services (DYS) will oversee all aspects of Indiana Department of Correction (IDOC) juvenile care. We recognize that impacting the lives of troubled youth requires separate adult and juvenile services. DYS has established a new division logo portraying the words Accountability, Beliefs and Commitment. DYS has adopted the Balanced and Restorative Justice Model to serve as the foundation and core beliefs in providing juvenile justice services. The core beliefs of this model will provide the overarching, guiding principle for facility operations, treatment programs, youth development, and community re-entry. DYS recently established new vision and mission statements and we will always strive to uphold our Guiding Principles and the foundations of our beliefs and to promote youth development in a Calm Profession Respectful (CPR) manner.
DYS Vision
Our DYS vision is to positively impact the future of Indiana's delinquent youth to foster responsible citizenship.
DYS Mission
Our DYS mission is focused on community protection, accountability, beliefs that foster responsible community living and competency development.
Performance-based Standards (PbS)
Performance-based Standards (PbS) for Youth Correction and Detention Facilities is a system for agencies and facilities to identify, monitor and improve conditions and treatment services provided to incarcerated youths using national standards and outcome measures. PbS was launched in 1995 by the US Department of Justice, Office of Justice Programs, Office of Juvenile Justice and Delinquency Prevention (OJJDP) to improve the deplorable conditions reported by the 1994 Conditions of Confinement study of 1,000 secure facilities. Directed by the Council of Juvenile Correctional Administrators (CJCA) with technical assistance from New Amsterdam Consulting, PbS asks participants to collect and analyze data to target specific areas for improvement.
The PbS system of continuous learning and improvement provides:
A set of goals and standards that individual facilities and agencies should strive to meet

Tools to help facilities achieve these standards through regular self-assessment and self-improvement

Reports that allow facilities to evaluate performance over time and in comparison to similar facilities

Promotion and sharing of effective practices and support among facilities.
CJCA's goal is to integrate PbS into daily facility operations to create a field-supported and self-sustaining continuous learning and improvement system in facilities nationwide. CJCA provides support to PbS sites through a variety of training and technical assistance efforts, which include a consultant assigned to each site to ease and guide PbS implementation.
Benefits of participation include:
The ability to measure and track key indicators of facility performance

Comparison with similar participating facilities across the country

Definition of measurable goals and development of strategies to achieve them

Access resources and assistance to make improvements

Accountability and data available to help gain public support
The PbS system asks facilities to collect certain data from records, reports and interviews and enter it online through the PbS website. The data is checked by PbS staff and used to generate an online graphic site report of each facility's performance in key outcome measures. The report tracks performance over time and shows facility measures compared to field averages. All data from individual facilities is kept confidential.
Using the information in the site reports, facilities work with PbS consultants to identify areas that need improvement then develop and implement a detailed improvement plan.