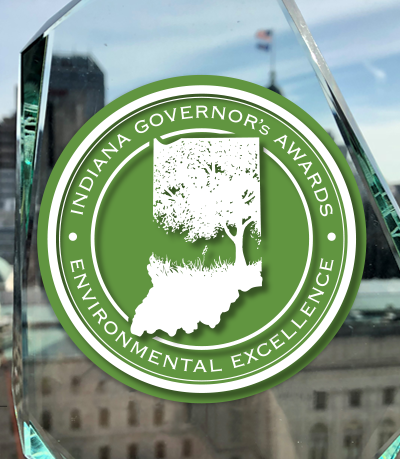 Award Categories | Award Criteria | Nomination Process | Past Recipients
Presented annually since 1994, the Governor's Awards for Environmental Excellence (GAEE) recognize Indiana citizens, government agencies, businesses, organizations, and educational institutions for outstanding achievements that positively impact Indiana's environment.
GAEE are reserved for the most innovative, transferrable, and effective programs or projects with measurable environmental, economic, and social benefits.
The selection process is highly competitive, with nominations falling into one of the award categories. Only one award per category is presented.
By recognizing these achievements, the GAEE increases awareness of effective environmental practices and encourages implementation of sustainability efforts.