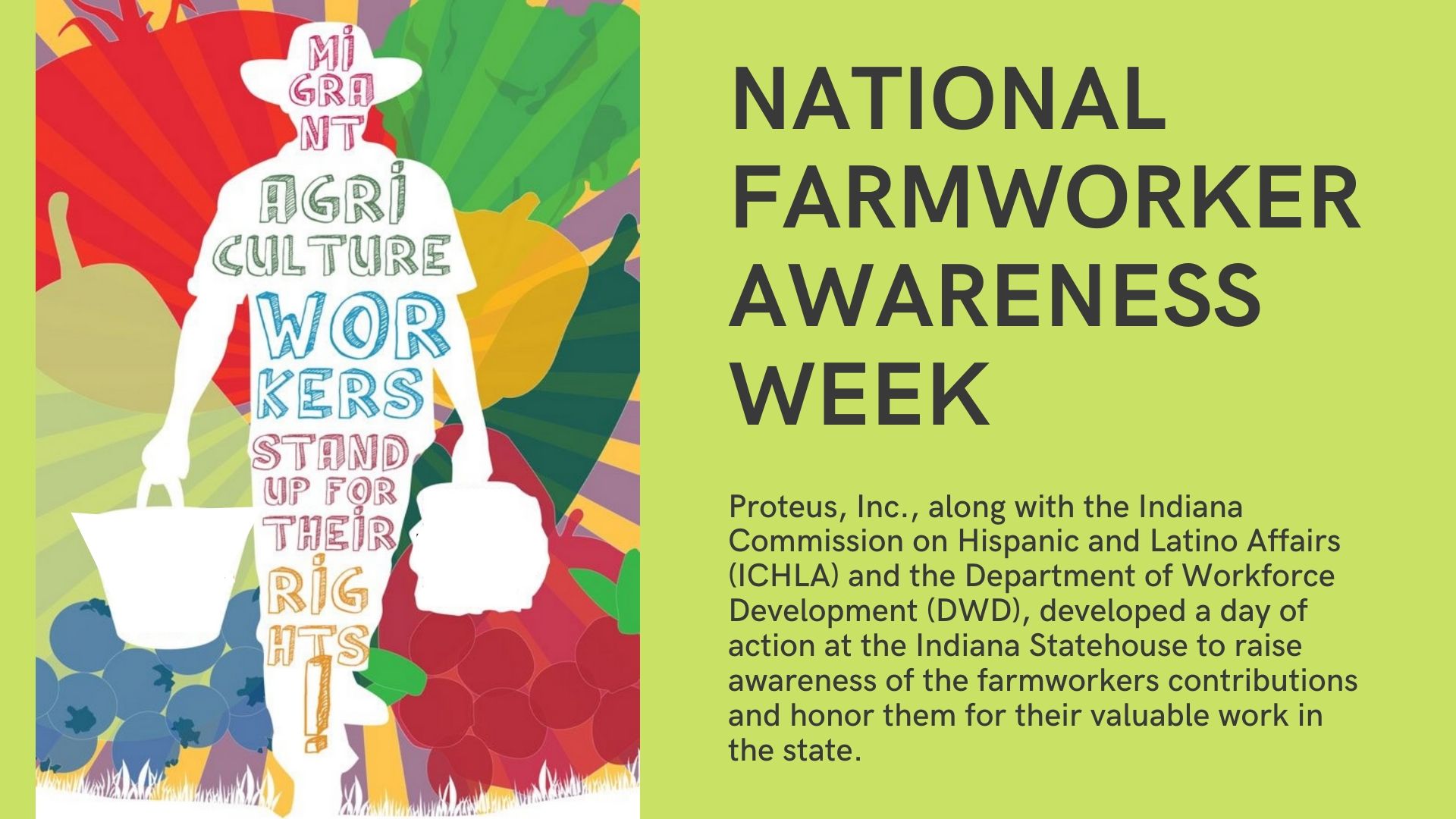 National Farmworker Awareness Week is an event celebrated at the Indiana Statehouse with the purpose of taking action to raise awareness about farmworker barriers and opportunities on our campuses and in our communities. In March 11, 2020 we celebrate the fisrt Annual National Farmworker Awareness Week event to o raise awareness about farmworker conditions and to honor their important contributions to us every day!! We had the opportunity to hear the success stories of the award winners, as well as share statistics on farmworkers to raise awareness and honor the significant contributions they make every day in our lives. We had 64 attendees and 10 organizations with resources for the community. We're thankful for everyone's contributions to making this event a success in spreading awareness of the important contributions farmworkers make. We hope that this event inspired ideas around the ways that we can make our farmworker's life better, and we can continue discussing equal opportunities to everyone. Congratulations to all awardees on receiving the recognitions and thank you contributions and successes!
Pablo Bueno received the 2020 Lifetime Achievement Award
Lifetime Achievement Award goes to an outstanding individual who has worked hard throughout their entire life, and whose story exceeds success. The award also describes a lifetime of work and leadership to improve the lives of people in rural America, including farmworker populations that are often underserved
Cynthia Hernández received the 2020 L.U.P.E. Award
The L.U.P.E. Award (Leadership, Unity, Professionalism, & Excellence) recognizes the work and efforts of someone employed in an outreach capacity who has gone above and beyond to assist farmworkers within or outside their work environment.
Ed Lambert, Lambert Brothers, LLC, received the 2020 Corporate Responsibility Award
This award honors the outstanding leadership and contributions of a dedicated farmer who is committed to advancing sustainable agriculture through conservation and stewardship efforts, sharing best practices with their peers.
Thanks to everyone for making the First National Farmworker Awareness Week a success! A very special thank you to all our ICHLA partners for all your work in lifting up the contributions of farmworkers in our communities across the state!
Proteus Inc, Indiana Legal Services, Indiana Department of Workforce Development, Indiana Migrant and Seasonal Farmworker Coalition (IMSFC), Health Net, Inc. Fair Housing Center of Central Indiana, MDwise, Inc. Division of Mental Health and Addiction from the Indiana Family and Social Services Administration and Indiana Migrant Education Program.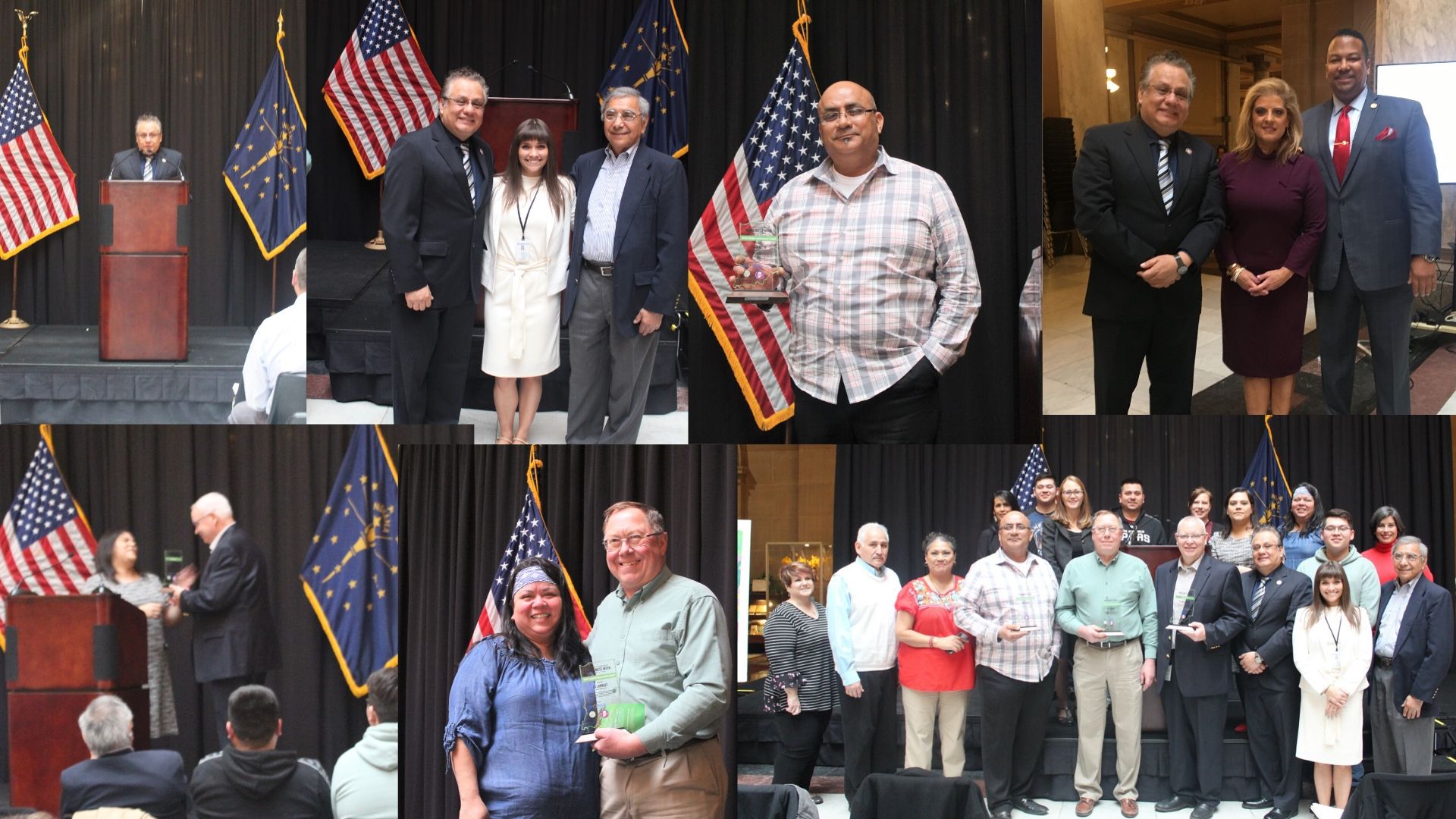 ---

For more information access @INLatinoAffairs in Facebook.