May 27 2006 - Geneva Downtown Historic District
Geneva Downtown Historic District (01.2006.1)
Geneva
Adams County, Indiana
View the annotated text for this marker.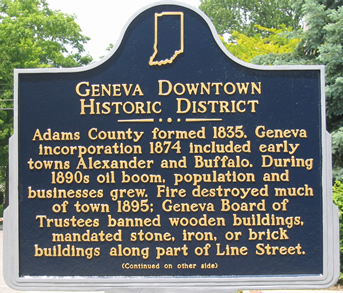 Side 1 of the marker.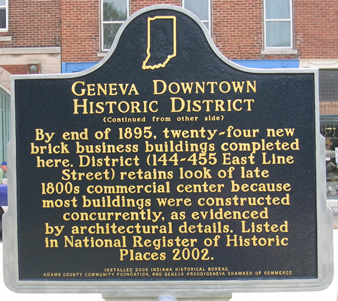 Side 2 of the marker.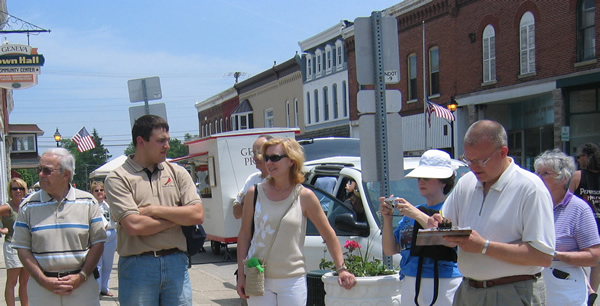 Approximately 40 people attended the dedication ceremony on May 27, 2006. The marker is located at the corner of East Line and High Streets in Geneva.

From left, Steve Hampshire, Geneva Town Manager; Doug Milligan, Geneva Clerk-Treasurer; Rose Bryan, marker applicant; Randy Lehman, Limberlost Historic Site Manager; and State Senator Dave Ford.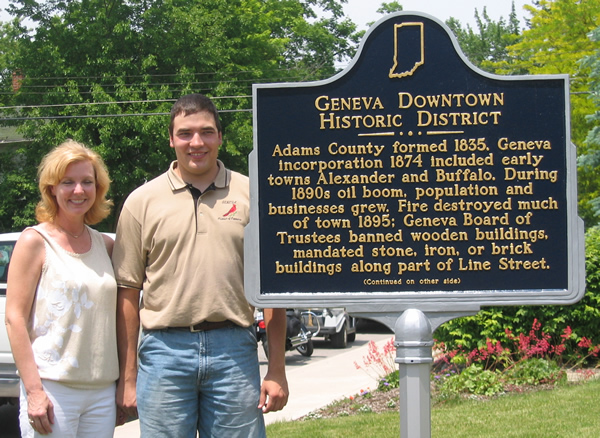 The following images depict the historic architecture of Geneva's Downtown Historic District: