June 19 2004 - A Gateway to Freedom
A Gateway to Freedom (22.2004.1)
New Albany
Floyd County, Indiana
View the annotated text for this marker.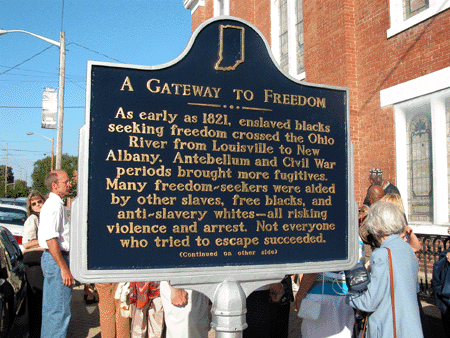 The Marker dedication took place at Pearl and Markets Streets in New Albany on June 19, 2004.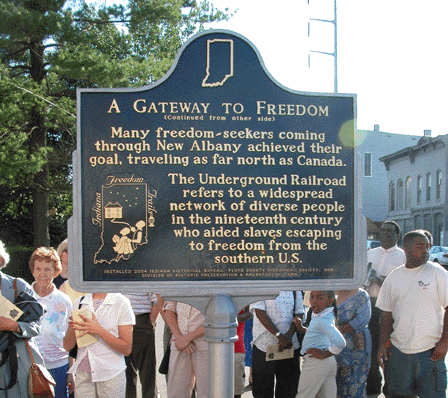 Side two of the Underground Railroad marker.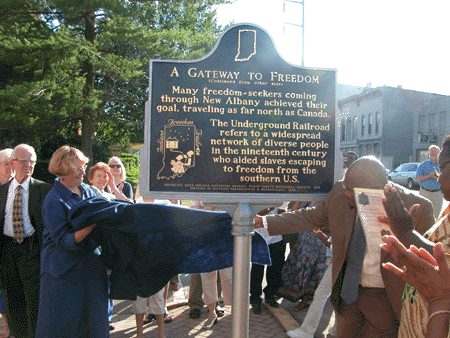 Pam Peters, the marker applicant, on left and Rev. Anthony Toran, Director of City Operations, New Albany, unveiling the marker.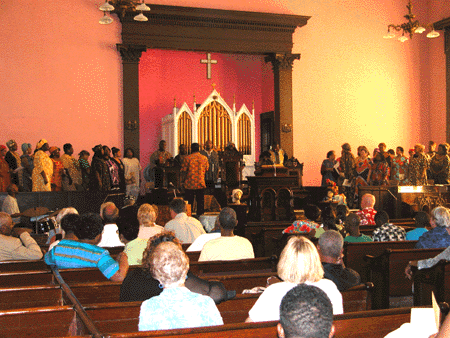 The Messengers for Christ choir is gathered at the front of the church.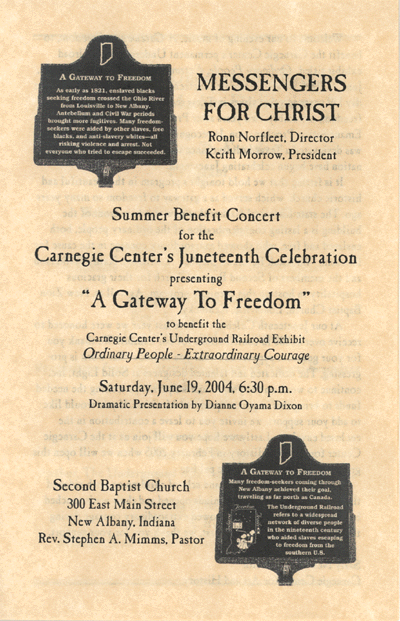 This program cover shows the celebration enjoyed as part of the marker dedication.
The photographs below are by Jeannie Regan-Dinius, Division of Historic Preservation and Archaeology, Indiana Department of Natural Resources.