June 12 2004 - Christmas (Noel) Dagenet
Christmas (Noel) Dagenet (61.2004.1)
Armiesburg
Parke County, Indiana
View the annotated text for this marker.
Christmas (Noel) Dagenet marker dedication June 12, 2004.
Side two of the marker.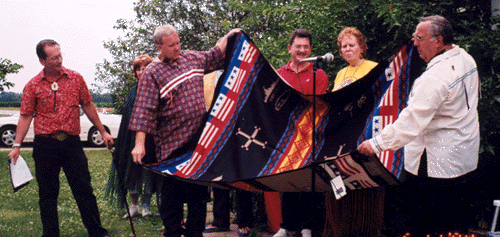 Presentation of the "Code Talker" blanket to Charles Davis (on left), the marker applicant, from the Dagenett family.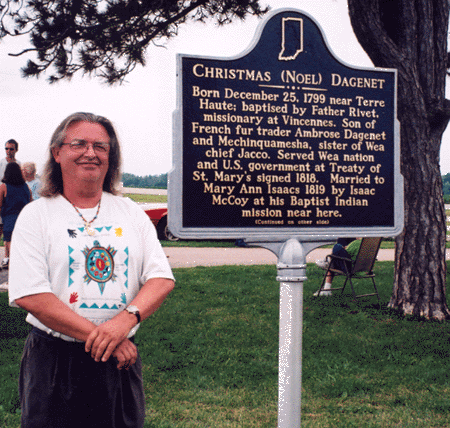 Terry Stuff, Sr., Principal Chief, Wea of Indiana.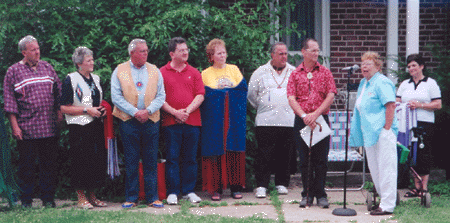 Marker dedication took place on June 12, 2004. Left to right: David Dagenett, Gail and Bob Kitch, Noel Dagenett, Cathy Dagenett, Ken E. Dagenett (great-great grandson of Christmas), Charlie Davis (marker applicant), Judy Rippel (Indiana Historical Bureau), Elaine Dagenett Heisler.