Indiana Government and Politics
Purchases may be made via a visit to our office, by telephone (317-232-2535), fax (317-232-3728), or e-mail (ihb @ history.in.gov). More info on purchasing here.
Paul V. McNutt and the Age of FDR
Dean Kotlowski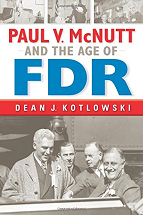 In this major biography of an important politician and statesman, Dean Kotlowski presents the life of Paul V. McNutt, a great understudied figure in the era of FDR. McNutt was governor of Indiana, high commissioner to the Philippines (while serving he helped 1,300 Jews flee Nazi Germany for Manila), head of the WWII Federal Security Agency, and would-be presidential candidate. Paul V. McNutt and the Age of FDR explores McNutt's life, his era, and his relationship with Franklin Roosevelt. It sheds light on the expansion of executive power at the state level during the Great Depression, the theory and practice of liberalism as federal administrators understood it in the 1930s and 1940s, the mobilization of the American home front during World War II, and the internal dynamics of the Roosevelt and Truman administrations. McNutt's life underscores the challenges and changes Americans faced during an age of economic depression, global conflict, and decolonialization.
cloth / 600 pp. / 2015 / 9780253014689 / $45.00
Order no. 1638
Fifty State Capitols
Jim Stembridge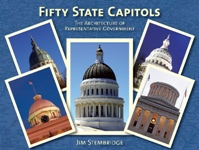 State governments, headquartered in their iconic capitol buildings, have been governing continuously—and largely democratically, peacefully, and openly—for more than two centuries, a record difficult to match in the history of civilization. Fifty State Capitols shows how the architecture of state capitols contributes to the success of representative government.
The formality, timelessness, and public grandeur of representative government are on public display at every one of America's fifty state capitols. Fifty State Capitols describes the majesty and stateliness of each state capitol's exterior form and selected interior details, in words and photographs, including a brief history of the building.
paper / 121 pp. / 2011 / ISBN 9780983029205 / $27.95
Order No. 2914
Justices of the Indiana Supreme Court
Edited by Linda C. Gugin and James E. St. Clair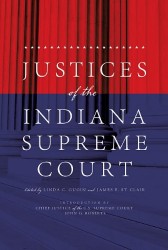 From its inception in 1816 until 2010, one woman and 105 men have been members of the Indiana Supreme Court. In this multi-author volume, edited by Linda C. Gugin and James E. St. Clair and featuring an introduction by Chief Justice of the United States John G. Roberts, authors explore the lives of each justice, unearthing not only standard biographical information but also personal stories that offer additional insight into their lives and times. The book was published by the IHS Press in cooperation with the Indiana Supreme Court.
cloth / 2010 / ISBN 978-0-87195-288-2 / $37.95
Order No. 2795
Wendell Willkie: Hoosier Internationalist
James H. Madison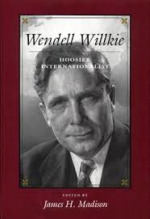 Indiana's Wendell Willkie burst upon the national political scene in 1940 when, apparently out of nowhere, he won the Republican nomination for the presidency and ran against Franklin Roosevelt. After his defeat, he traveled widely and returned to write ÂOne World, which had a tremendous impact on the then-isolationist United States. "There was about him," the ÂNew York Times editorialized, "a warm and winning sincerity... a natural straightforwardness which left untouched no one who knew him." These essays by a distinguished group of historians recognize one of the state's most famous native sons and reassess his impact on history one hundred years after his birth.
1992 / 184 pp / 9780253336194 / $28.95
Order No. 1501
"Justice Shall Be Administered Freely:" State of the Indiana Judiciary 1973-1987
Chief Justice Norman F. Arterburn & Chief Justice Richard M. Givan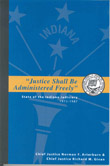 This book is a collection of State of the Judiciary addresses delivered by Chief Justice Norman F. Arterburn & Chief Justice Richard M. Givan, 1973-1987.
paper / 114 pp. / 2009 / ISBN 978-1-934922-09-5 / $11.50 [no additional discount]
Order No. 929
"Prohibition Is Here to Stay:"

The Reverend Edward S. Shumaker and the Dry Crusade in America
Jason S. Lantzer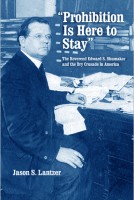 "Prohibition Is Here to Stay" focuses on the Reverend Edward S. Shumaker, a Methodist minister who led Indiana's influential chapter of the Anti Saloon League for nearly twenty-five years. Shumaker was one of the most powerful men in Indiana in the fight against demon rum, and his influence extended well beyond the boundaries of the state during the late nineteenth and early twentieth centuries. Jason Lantzer uses Shumaker's life and work to shed new light on the rise and fall of Prohibition and to better understand and appreciate the interplay of religion and politics in American culture.
paper / 306 pp. / 2009 / ISBN 978-0-268-03383-5 / $35.00
Order No. 919
The Indiana Constitutional Convention of 1850-1851
Donald F. Carmony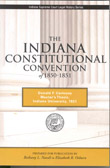 In his 1931 master's thesis, author and noted Indiana historian Donald F. Carmony (1910-2005) described and interpreted the events leading to the adoption of Indiana's second state constitution. The publication includes primary source materials identified by Carmony and an index and updated bibliography created by the editors.
paper / 258 pp. / 2009 / ISBN 978-1-93422-03-3 / $8.00
Order No. 927
In Memoriam: Glimpses from Indiana's Legal Past
Wendy L. Adams & Elizabeth R. Osborn
Similar to an obituary, an In Memoriam honors a public figure at death. It memorializes the deceased's deeds and accomplishments throughout his or her lifetime. Taken from Indiana Reports and Indiana Cases, these sketches include forty-two Indiana Supreme Court justices, eight Indiana Court of Appeals judges, three prominent Indiana lawyers (two of who received Presidential appointments), one President of the United Staes, one Vice-President, and one well-known trial judge.
328 pp. / 2006 / ISBN-0-9776675-1-0 / $9.95
Order No. 2666
The History of Indiana Law
David J. Bodenhamer and Hon. Randall T. Shepard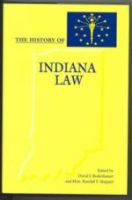 cloth / 403 pp. / ISBN 0-8214-1637-5 / $49.95
Order No. 2596
Robert F. Kennedy and the 1968 Indiana Primary
Ray E. Boomhower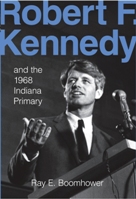 Marking the 40th anniversary of Kennedy's Indianapolis speech, this book explains what brought the politician to Indiana that day and explores the characters and events of the 1968 Indiana Democratic presidential primary in which Kennedy, who was an underdog, had a decisive victory.
cloth / 192 pp. / ISBN 978-0-253-35089-3 / $21.95
Order No. 2694
Hard News, Heartfelt Opinions: A History of the Fort Wayne Journal Gazette
Scott M. Bushnell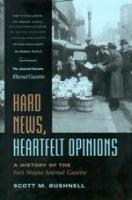 Through the story of the Fort Wayne Journal Gazette, Scott M. Bushnell presents the political history of Fort Wayne, Allen County, and Indiana's northeastern region. With an informal tone and the snappy style of a seasoned journalist, Bushnell explores just how integrally newspapers were linked to, and even shaped, political events.
cloth / 198 pp. / ISBN 978-0-253-34920-0 / $19.95
Order No.2661
Indiana's Constitutional Past
Brent E. Dickson, Justice, Indiana Supreme Court
Describes Indiana's remarkable constitutional history and legal documents which have served as a "constitution".
paper / 8 pp. / 1997 / $.50
Order No. 6071
Lincoln the Lawyer
Brian Dirck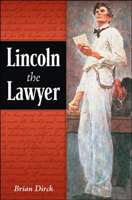 Despite historians' focus on the man as president and politician, Abraham Lincoln lived most of his adult life as a practicing lawyer. It was as a lawyer that he fed his family, made his reputation, bonded with Illinois, and began his political career. Lawyering was also how Lincoln learned to become an expert mediator between angry antagonists as he applied his knowledge of the law and of human nature to settle one dispute after another. Frontier lawyers worked hard to establish respect for the law and encourage people to resolve their differences without intimidation or violence. These were the very skills Lincoln used so deftly to hold a crumbling nation together during his presidency.
cloth / 244 pp. / 2007 / ISBN 978-0252-03181-6 / $29.95$17.97
Order No. 2705
Thomas Taggart: Public Servant, Political Boss, 1856-1929
James Phillip Fadely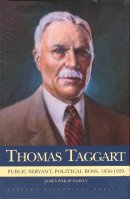 Biography of one of Indiana's legendary political figures and most successful early entrepreneurs who came from a humble immigrant background to become one of the state's wealthiest men.
cloth / 267 pp. / 1997 / ISBN 0-87195-115-0 / $27.95
Order No. 2208
Federal Justice in Indiana: The History of the United States District Court for the Southern District of Indiana
George W. Geib and Donald B. Kite, Sr.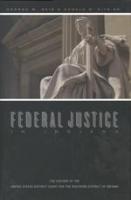 From its earliest days as a territorial court to the District Court's current composition, the people and places central to the conduct of the court's business are placed into the wider context of Indiana and American history.
cloth / 335 pp. / 2007 / ISBN 978-0-87195-202-8 / $29.95
Order No. 2645
The Governors of Indiana
Linda C. Gugin and James E. St. Clair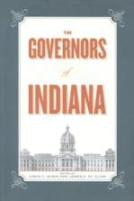 In this multi-author volume, editors Linda C. Gugin and James E. St. Clair detail the lives and accomplishments of Indiana's governors. Each profile contains biographical information and highlights the lives and careers of each governor, with special emphasis on the events and accomplishments during his time in office. Each governor's official portrait is also included. An introductory essay discusses the evolution of the office of governor and provides an overview of the people who have been governor.
cloth / 456 pp. / 2006 / ISBN 0-27195-196-7 / $34.95
Order No. 2601
Sherman Minton: New Deal Senator, Cold War Justice
Linda C. Gugin and James St. Clair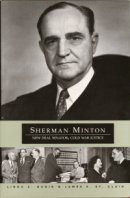 A remarkable public servant who held top positions in all three branches of national government from the 1930s to the 1950s.
cloth / 370 pp. / 1997 / ISBN 0-87195-116-9 / $29.95
Order No. 2216
How Congress Works and Why You Should Care
Lee H. Hamilton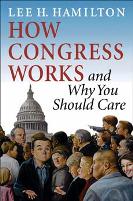 This book is a guide to understanding the ways of Congress and a fervent and knowledgeable plea for every citizen to be informed and involved.
paper / 168 pp. / 2004 / ISBN 0-253-21695-8 / $14.95
Order No. 2454
cloth / $29.95
Order No. 2464
Indiana's Road to Statehood
Hubert H. Hawkins, comp.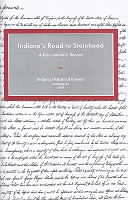 Text of important documents to Indiana statehood; also on the Indiana Historical Bureau Web site.
paper / 95 pp. / reprint 1997 (1969) / ISBN 1-885323-53-0 / $3.50
Order No. 6031
Political Warrior: the Life and Times of L. Keith Bulen
Stanley A. Huseland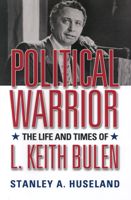 Political Warrior tells the story of a driven, controversial, and successful Republican leader--L. Keith Bulen--who helped awaken in the 1960s a sleepy Indianapolis, regenerated the GOP, and launched such political careers as Dick Lugar, Mitch Daniels, John Mutz, Bill Ruckelshaus, and Bill Hudnut. Drawing on 66 interviews with both friends and adversaries, Huseland sprinkles this exhaustive biography with more than 40 sidebar anecdotes that capture the foibles of a political leader obsessing to make a difference.
cloth / 388 pp. / 2006 / ISBN 0-9726273-8-3 / $30.00
Order No. 2646
Slander and Sweet Judgment: The Memoir of an Indiana Congressman
Andy Jacobs, Jr.
Outrageous sense of humor and skill as a storyteller animate this personal memoir narrative, as does a sense of righteous indignation over the buying of politics.
cloth / 448 pp. / 2000 / ISBN 1-57860-086-3 / $29.95
Order No. 3124
Indiana Political Heroes
Geoff Paddock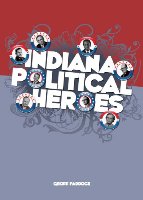 Geoff Paddock's Indiana Political Heroes takes a contemporary look at those who serve in public office as it includes essays on eight Hoosier politicians that have made a difference in Indiana and in the nation's capital as well. Paddock profiles such distinguished Democratic and Republican lawmakers as Birch Bayh, John Brademas, Richard Hatcher, Vance Hartke, William Hudnut, Richard Ristine, J. Edward Roush, and William Ruckelshaus. In these essays readers will learn about national educational reform, opposition to the Vietnam War, the Watergate scandal, the U.S. Supreme Court, and the growth of Indianapolis into a nationally respected community.
cloth / 192 pp. / 2008 / ISBN 978-0-87195-268-4 / $12.95
Order No. 2702
Homer E. Capehart: A Senator's Life, 1897-1979
William B. Pickett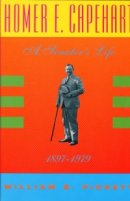 Homer E. Capehart's life is a remarkable success story. Lacking any formal education beyond high school, Capehart was a self-made millionaire by the 1930s. Turning to politics, he made a career out of opposition to big government and support for an anti-interventionist foreign policy.
cloth 243 pp. 1990 / ISBN 0-87195-054-5 / $19.95
Order No. 2005
Spokesman for Democracy: Claude G. Bowers, 1878-1958
Peter J. Sehlinger and Holman Hamilton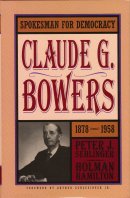 A man from modest beginnings whose talents, ideals, ambitions, and limitations led him to positions of prestige and influence as a journalist, orator, political advisor, historian, and diplomat.
cloth / 358 pp. / 2000 / ISBN 0-87195-145-2 / $29.95$17.97
Order No. 2237
Legacy of a Governor: The Life of Indiana's Frank O'Bannon
Andrew E. Stoner, Foreword by Judy O'Bannon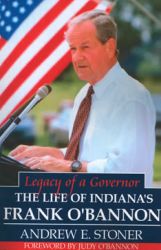 "I reasoned if a book was to be written about Frank, it must be researched by someone who understands the complexities of policies and sees government service as a unique calling for public service. Frank's story needed to be recounted by a person who shared Frank's commitment to servant leadership in today's world. Andrew Stoner is that writer. He felt comfortable and confident that he knew and understood Frank O'Bannon, the public and private person. He was trained and experienced in his research and his writing. The greatest strength Stoner brought to the book's creation was his ability to connect with people in the private interviews he had with family, friends and others involved over the years with Frank. His writing brought back so much that had gotten pushed aside in my mind by more current and immediate pressures. Legacy of a Governor captured quotes and revealed events and people I had never known well."
-Judy O'Bannon
paper / 445 pp. / 2006 / ISBN 1-60008-017-0 / $19.95
Order No. 2616
cloth / 445 pp. / 2006 / ISBN 1-60008-012-X / $24.95
Order No. 2617
Isaac Blackford: The Indiana Blackstone
William W. Thornton
Douglas Fivecoat, editor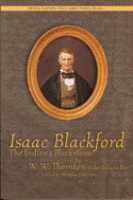 Isaac Blackford was a prominent and well-respected jurist and public figure in his day; however, modern lawyers and historians often overlook him. This work is meant as a tribute to both Judge Isaac Blackford and to Judge William Thornton. It is the Court's hope that through this publication, Judge Thornton's efforts to revitalize the memory of Judge Blackford and his legacy of life and work in the 1930s can be realized today, and that Isaac Blackford will once again be recognized and celebrated for his many contributions to Indiana's legal history.
paper / 128 pp. / 2005 / $6.50
Order No. 2567
Hoosier Justice: A History of the Supreme Court of Indiana
Jerome L. Withered (compiler)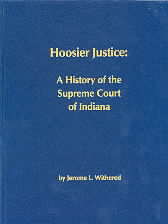 This is an interesting history of Indiana Judges. It not only gives the public performance of the members of the bench but also candidly relates personal traits and incidents in their lives. This insight into the personal lives of the judges reminds one that they are fallible human beings who, prior to assuming the bench, lived as attorneys and members of their communities. It also reminds one that after assuming the bench the judges are no less members of their communities; that their spouses and children walk the same streets and drive on the same highways as other members of society. Their personal interest in civilized society is as great as any citizen. Their professional responsibility requires them to render just decisions regardless of personal views or public outcry. For the most part their years of experience afford them the ability to cope with the inevitable public ridicule with a sense of humor and a charitable understanding of the emotional source of such comment.
cloth / 155 pp. / 1998 / $19.95
Order No. 2478
BROADSIDES: Indiana, the Early Years
Dani B. Pfaff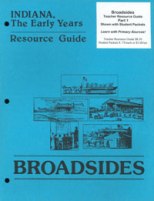 BROADSIDES makes reproductions of primary source materials from Indiana history available for students and teachers to use across the curriculum.
The Resource Guide provides introductions to the period and the subjects covered, including document introductions, activities, maps, timelines, reference materials, various finding aids to help match subject areas with the documents, and two supplemental related documents for each of the twenty-five packet documents.
Document packets each consist of five document reproductions (two views each) and two supplementary sheets in an envelope.
Resource Guide / 3 hole punched / 424 pp. / 1987 /ISBN 1-885323-50-6 / $8.50
Order No. 4006
Document Packets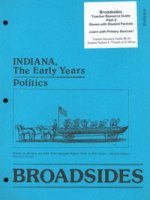 paper / 1987 / $.75
Commerce, Trade, and Agriculture
Order No. 6004

Daily Life
Order No. 6005

Education
Order No. 6006

Politics
Order No. 6007

Transportation and Communication
Order No. 6008
paper / 1987 / $.75
Includes one of each of the five packets.
paper / 5 packets / 1987 / $3.00
Order No. 6009
Lessons on the Northwest Ordinance of 1787: Learning Materials for Secondary School Courses in American History, Government, and Civics
John J. Patrick
spiral bound / 84 pp. / 1987 / ISBN 0-941339-02-5 / Close out $6.95
Order No. 4057
Indiana Election Returns, 1816-1851
Dorothy Riker and Gayle Thornbrough, comps.
Indiana Historical Collections 40
cloth / 493 pp. / 1960 / ISBN 1-885323-17-4 / $8.25
Order No. 4041
Selected Public Papers
The following volumes present selected public papers from the administrations of governors from 1800 through 1843. The introductions are valuable resources of the periods covered.
James Brown Ray, 1825-1831
Dorothy Riker and Gayle Thornbrough, eds.
Indiana Historical Collections 34
cloth / 726 pp. / 1954 / ISBN 1-885323-13-1 / $8.25
Order No. 4062
Noah Noble, 1831-1837
Dorothy Riker and Gayle Thornbrough, eds.
Indiana Historical Collections 38
cloth / 645 pp. / 1958 / ISBN 1-885323-15-8 / $6.25
Order No. 4064
David Wallace, 1837-1840
Dorothy Riker, ed.
Indiana Historical Collections 43
cloth / 501 pp. / 1963 / ISBN 1-885323-20-4 / $8.25
Order No. 4060
Samuel Bigger, 1840-1843
Gayle Thornbrough, ed.
Indiana Historical Collections 44
cloth / 669 pp. / 1964 / ISBN 1-885323-21-2 / $8.25
Order No. 4061
"Justice Shall Be Administered Freely ": State of the Indiana Judiciary, 1988-2004
Randall T. Shepard
History of the rotary jail in Crawfordsville, Indiana, timeline of jails, and treatment of prisoners.
16 pp. / 1994
Documents the formation of Indiana from the Northwest Territory, through various stages as Indiana Territory. Includes discussions of finances and slavery. William Henry Harrison's life and career is highlighted in the timeline.
16 pp. / 1999
Order No. 7047
Provides details about the process, the people, and the times that led to Indiana's acceptance as the nineteenth state on December 11, 1816.
16 pp. / 1999
Order No. 7050
Describes how a new constitution came to be called for in the mid-1800s, describes the convention, the people who made the constitution, and the differences between the 1816 and 1851 Indiana constitutions.
16 pp. / 2002
Order No. 7053
Search for a new capital, Part 1
How Indianapolis came to be the capital; Indiana's past capitals; the commission which chose the location.
16 pp. / 1996
Order No. 7035
Indianapolis, the Capital, Part 2
The beginnings of Indianapolis and Marion County through the arrival of state government in the fall of 1824.
16 pp. / 1996
Order No. 7036
". . . a little less flattery and a little more justice. "
Married women's property rights and woman suffrage in nineteenth-century Indiana.
12 pp. / 1993
Order No. 7016
Public health science in Indiana at the turn of the 20th century, Dr. John N. Hurty and the Indiana State Board of Health, and Dr. Harvey Washington Wiley and the first federal Pure Food and Drugs Act in 1906.
16 pp. / 1998
Order No. 7043
The geography, geology, and natural history of the dunes along Indiana's Lake Michigan shore and the effect on the state's development and public policy.
16 pp. / 1994
Order No. 7029