Lewis & Clark - Indiana Connections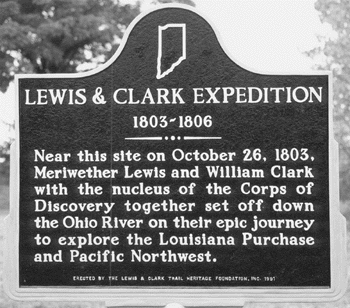 Marker is located at the Falls of the Ohio State Park, Clarksville, Clark County.
Image: Indiana Historical Bureau
As the marker here indicates, the state of Indiana has an important, recognized connection to the Lewis and Clark Expedition. That connection was reinforced with a National Signature Event in Clarksville in October 2003.