Introducing Indiana-Past and Present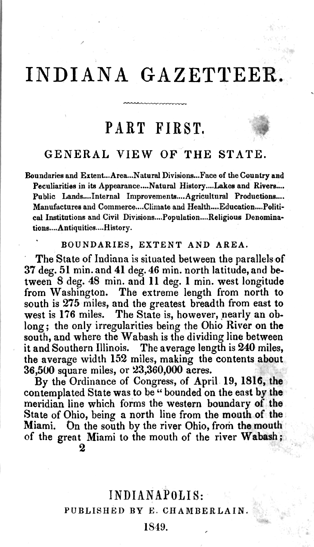 A gazeteer is defined as a geographic dictionary; a book giving names and descriptions of places in alphabetic order. In earlier times, an Indiana gazetteer was a main source of information about Indiana.
Today, the internet, including the Web site of the State of Indiana, provides a wealth of information.