Book Review: Lincoln's Funeral Train by Robert M Reed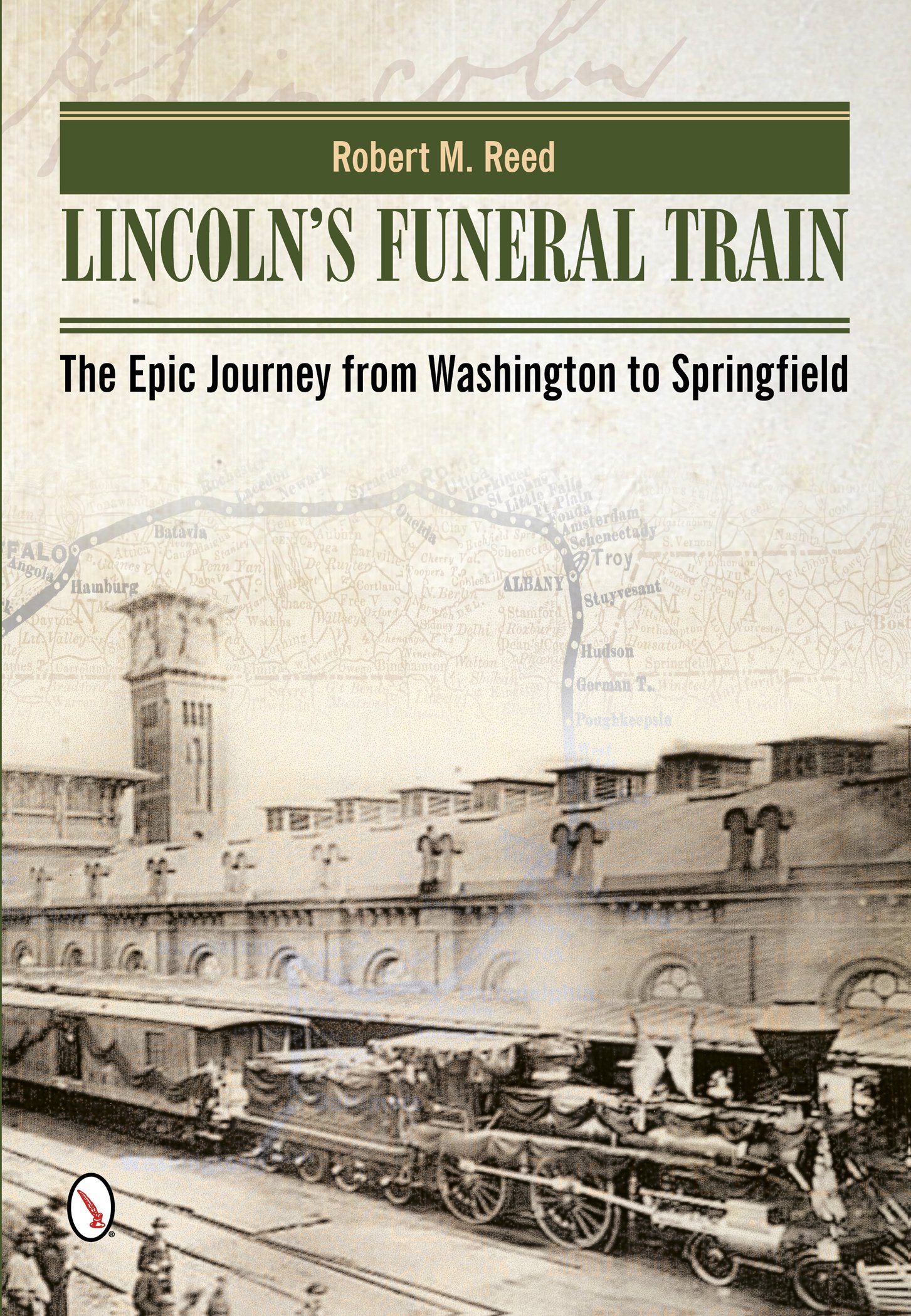 Robert M. Reed, Lincoln's Funeral Train: The Epic Journey from Washington to Springfield (Atglen, PA: Schiffer Publishing Ltd., 2014) reviewed by Wendell Walls and Jill Weiss.
While researching the Lincoln funeral train for the purpose of placing two state historical markers which commemorate stops along the route, IHB staff amassed a large box of primary sources – mainly newspaper articles, but also eyewitness accounts, maps, and photographs. All of our marker files are open to the public, so you are welcome to come look through this pile of historical documentation!
However, the interested lay reader may prefer to pick up Robert M. Reed's new book Lincoln's Funeral Train: The Epic Journey from Washington to Springfield. Reed's work covers the entire 1700-mile journey taken by the train carrying the body of the slain President Abraham Lincoln through the 440 cities and towns on along the route.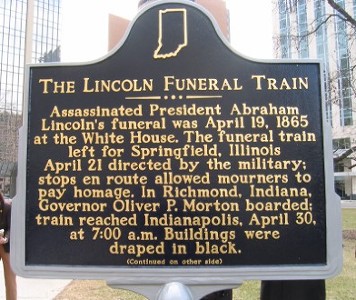 (Image: Indiana Historical Marker, Indianapolis, http://www.in.gov/history/markers/Ltrain.htm)
While not presented in oversize format, Lincoln's Funeral Train shares many characteristics with a coffee table book. There are a plethora of photographs and illustrations, some taking up entire pages. Yet intertwined with the abundant imagery, are primary documents such as train schedules, maps, broadsides, and letters – and perhaps more importantly, a rich narrative which captures the historical magnitude of the train's journey and its effect on the millions of people who lined the track to mourn our first assassinated president. An entire chapter is dedicated to the Indiana and Ohio segment of the train's route. Another relates the interesting and ignominious fate of the train car that bore Lincoln's body.

As a researcher, one wishes the book was formally footnoted, but this will not bother most readers absorbed in the narrative. Also, Reed offers a thorough bibliography for those who want to know more about the funeral train. This book is available at the Indiana Historical Bureau's book shop.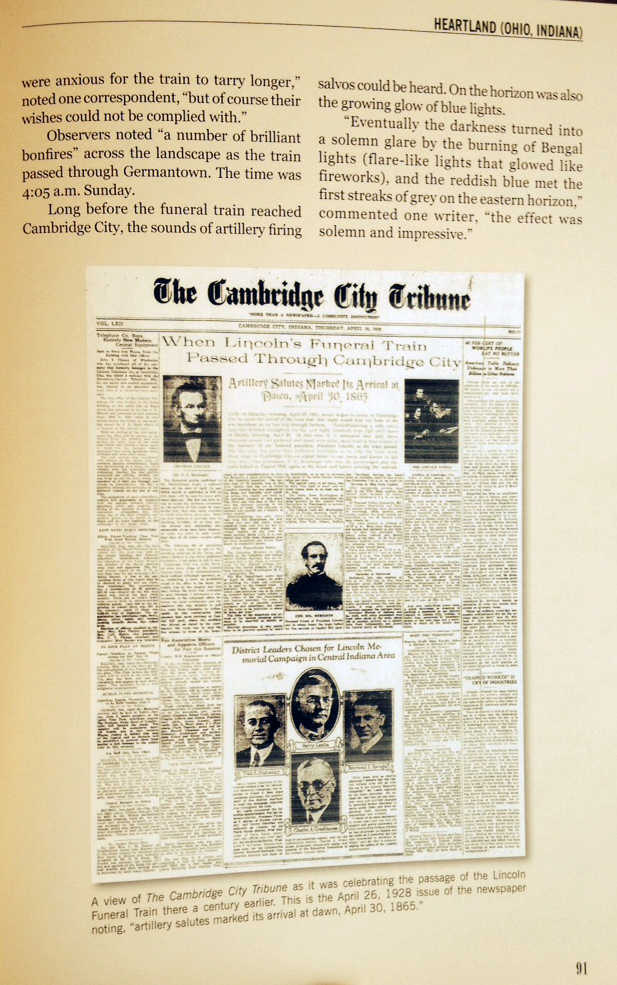 (Image: Robert M. Reed, Lincoln's Funeral Train, p.68.)
Read our post Lincoln Funeral Train Part One: Washington DC to Indianapolis in which we use primary sources gathered from our marker research and Reed's book to present a summary of the trip to Indianapolis. Part Two then traces the route from Indianapolis to Michigan City and Part Three concludes the journey from Michigan City through Chicago to the funeral at Springfield.