Call & Response: Julia Carson and James Sidney Hinton in the State House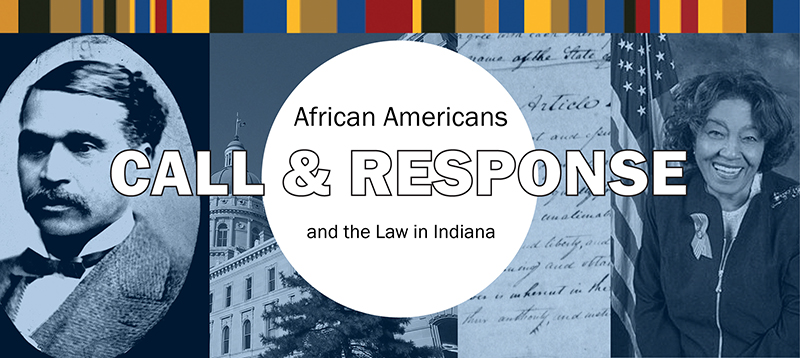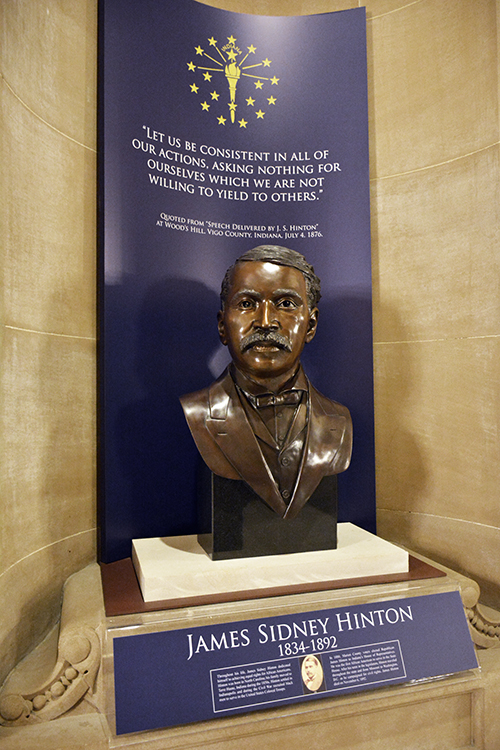 Busts of Julia M. Carson and James S. Hinton were dedicated during the annual Dr. Martin Luther King, Jr. Indiana Holiday Celebration at the Indiana State House January 16, 2014. The unveiling of the busts was the culmination of a multi-year project to bring more diversity to the Indiana State House sculpture collection.
With HEA 1818, the Indiana General Assembly mandated the commission of a permanent black history display in the Indiana State House. The Indiana Department of Administration and Indiana Historical Bureau, with the concurrence of the Indiana Black Legislative Caucus, determined that a public art legacy project should be created and installed.
Artists were invited to submit an application to design traditional bronze busts to celebrate the life and public service of two African-American lawmakers, James Sidney Hinton and Julia May Carson. The selection committee selected artist Jon Hair to create the pieces. IHB and the project's Research Committee provided interpretation and context, including a backdrop and reading rail for each bust. We will be adding more images and research to this page so check back.
View photos of the event or watch coverage.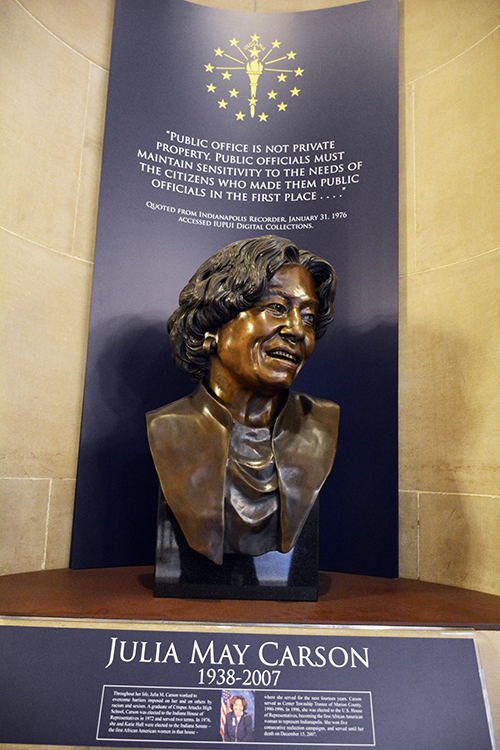 Want to see the busts in person?
Visit the Indiana State House (while you're there, we highly recommend a tour). The bust of Julia Carson is on the 3rd floor, with sculptures of other 20th century leaders. James Hinton, the state's first African American legislator, joins other 19th century figures in the 2nd floor display.