Main Content
Article
October 12, 2003 - Greek Orthodox Church
Greek Orthodox Church (49.2003.3)
Indianapolis,
Marion County, Indiana

View the annotated text for this marker.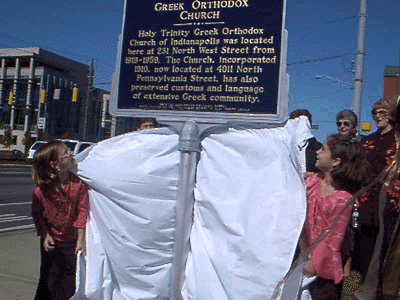 The dedication of the Greek Orthodox Church marker (49.2003.02) took place Sunday, October 12, 2003. The new marker is located at 231 North West Street, the location of the church from 1919 to 1959.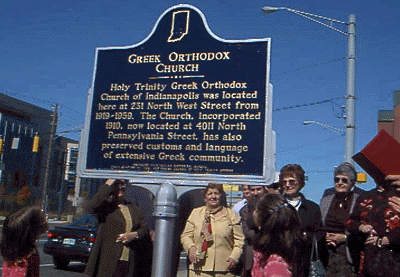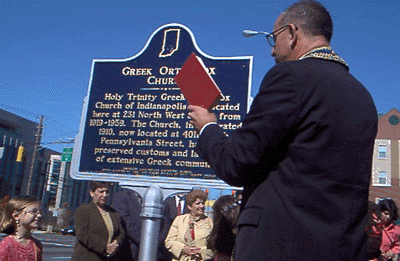 The priest of the Holy Trinity Greek Orthodox Church of Indianapolis at the dedication of the historical marker.