Main Content
Article
July 4, 2007 - Arthur L. Trester
Arthur L. Trester (32.2007.1)
Amo
Hendricks County, Indiana
View the annotated text for this marker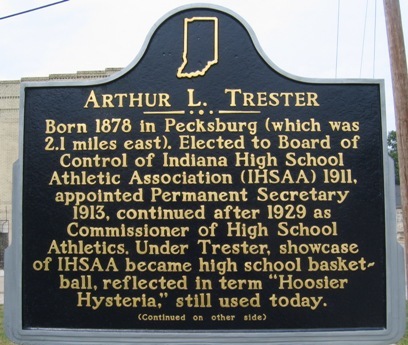 Side 1 of the marker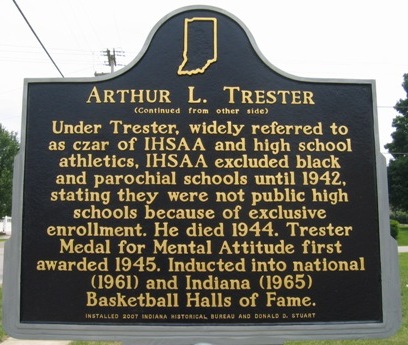 Side 2 of the marker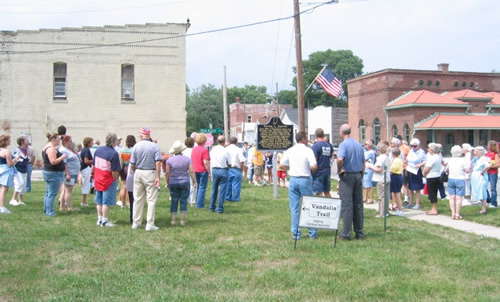 Approximately 90 people attended the the Arthur L. Trester Historical Marker dedication in Amo, Indiana on July 4, 2007.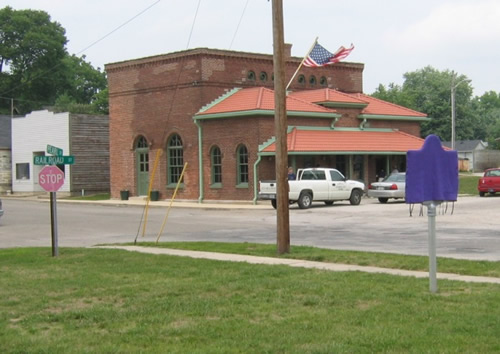 The marker was installed near the corner of Railroad St. and Pearl St., close to the Train Depot.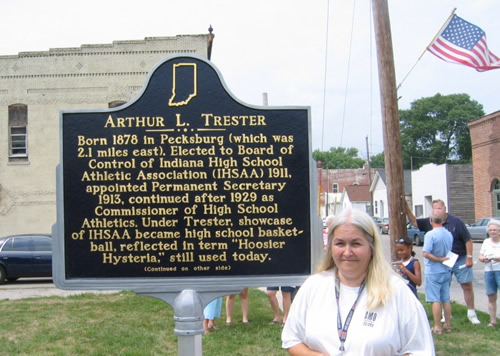 Donna Watson, member of Amo's Town Council, helped with arrangements for the marker's installation.