Article
Section
A Gateway to Freedom--Footnote 2
A Gateway to Freedom
Historical Marker
(22.2004.1)
Footnote 2
Antebellum and Civil War periods brought more fugitives.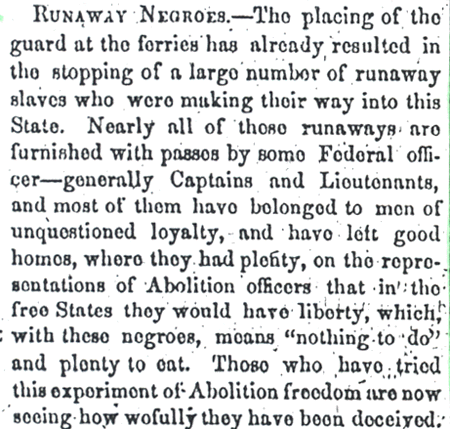 New Albany Daily Ledger, December 18, 1862.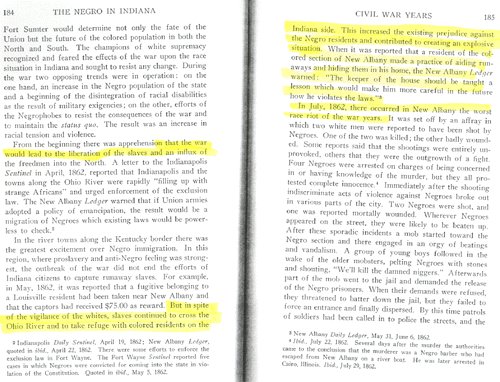 Emma Lou Thornbrough, The Negro in Indiana (Indianapolis, 1957), 184-87.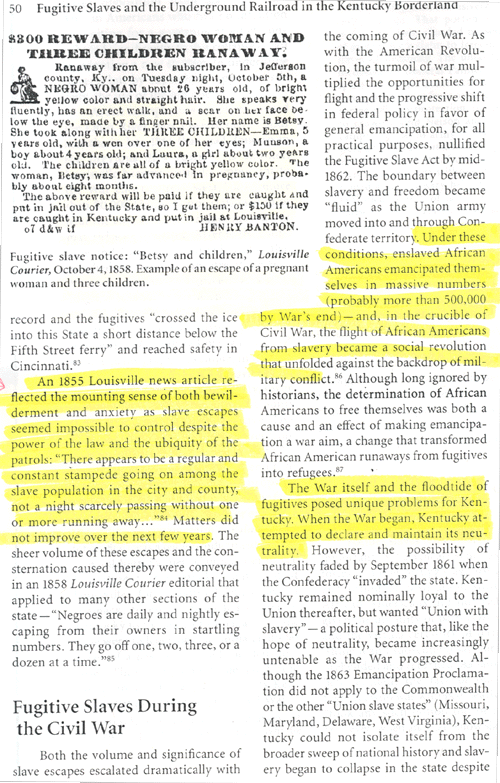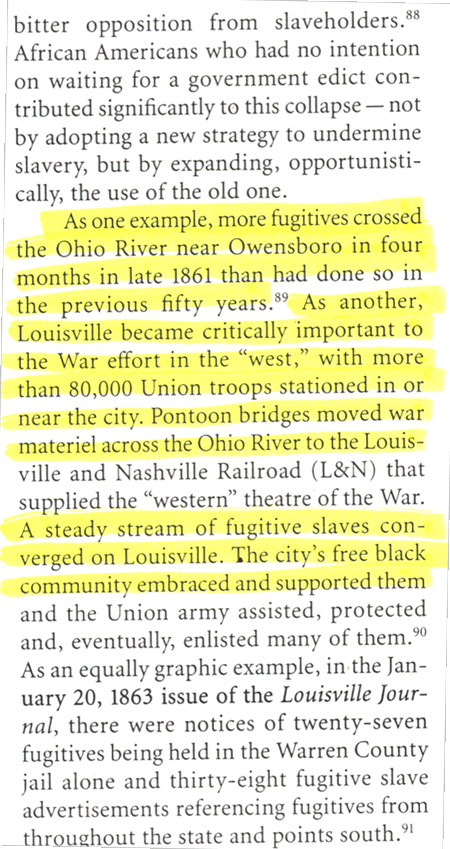 J. Blaine Hudson, Fugitive Slaves and the Underground Railroad
in the Kentucky Borderland (Jefferson, N.C., 2002), 50-51.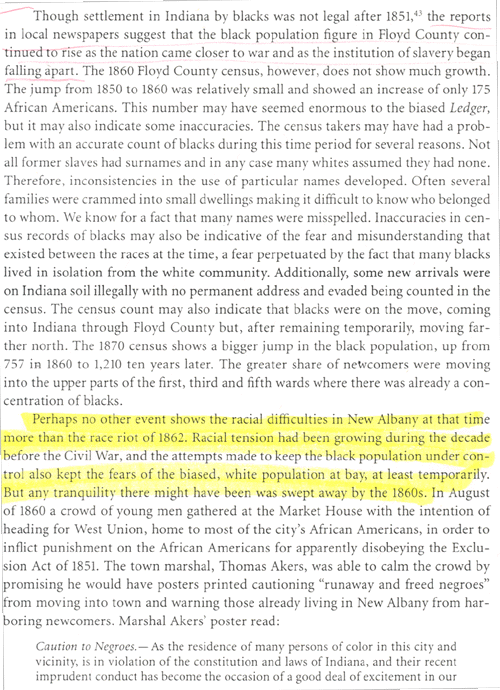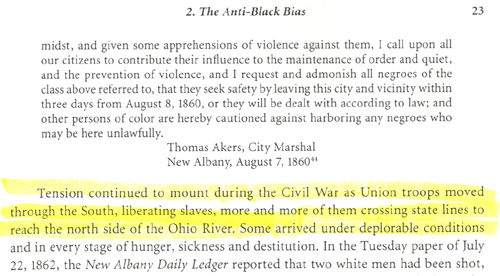 Pamela R. Peters, The Underground Railroad in Floyd County (Jefferson, N.C., 2001), 22-23.