Article
Section
Zerelda G. Wallace--Footnote 4
Zerelda G. Wallace
Historical Marker
49.2004.4
Footnote 4
Was a charter member of the Church of Christ (later Central Christian) 1833.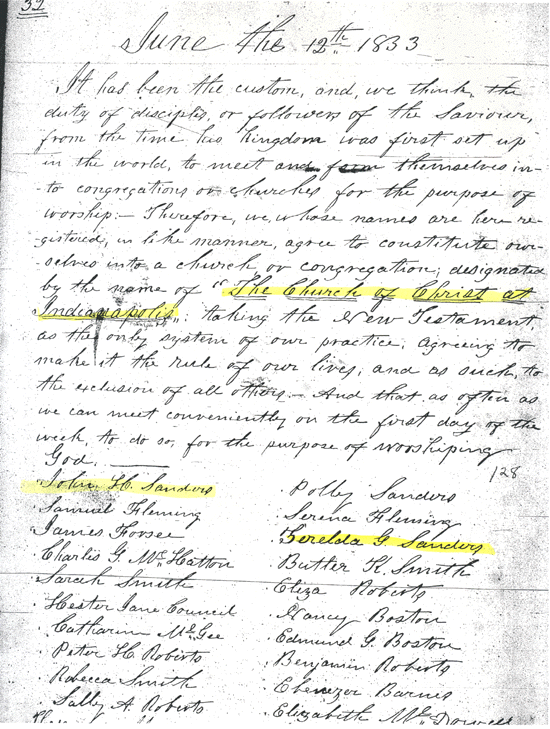 Minutes and Membership of the Central Christian Church of Indianapolis, 1833-1845,
Indiana Division, Indiana State Library, 32.
The name adopted on June 12, 1833 was The Church of Christ at Indianapolis.
The church was organized June 12, 1833, and her father John Sanders was appointed Bishop.
Although only fifteen, her name is listed separately.
The current name of the church is Central Christian Church (Disciples of Christ).