Article
Section
Zerelda G. Wallace--Footnote 5
Zerelda G. Wallace
Historical Marker
49.2004.4
Footnote 5
Married David Wallace (later governor) 1836.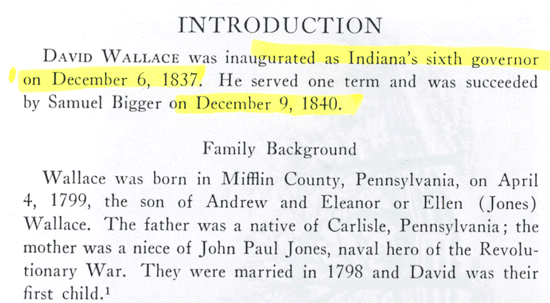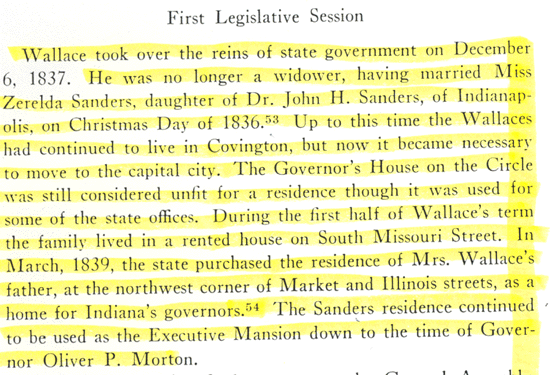 Zerelda Sanders and David Wallace were married December 25, 1836.
They had three children; she was also stepmother to Wallace's three sons from his first marriage.
David Wallace became the sixth governor of Indiana, serving from December 6, 1837 to December 9, 1840.
Dorothy Riker, ed., Messages and Papers of David Wallace (Indianapolis, 1963), 18, 19, 3.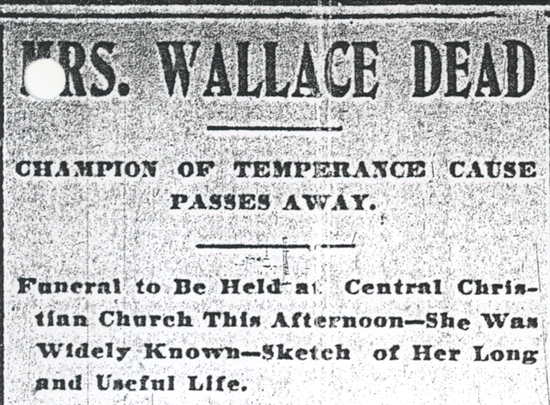 Her stepson, Lew Wallace, wrote a tribute upon her death,
praising her as a mother. Indianapolis State Sentinel, March 20, 1901.