Article
Section
Christmas (Noel) Dagenet - Footnote 4
Christmas (Noel) Dagenet (1) Historical Marker
(61.2004.1)
Footnote 4
Served Wea nation and U.S. government at Treaty of St. Mary's signed 1818.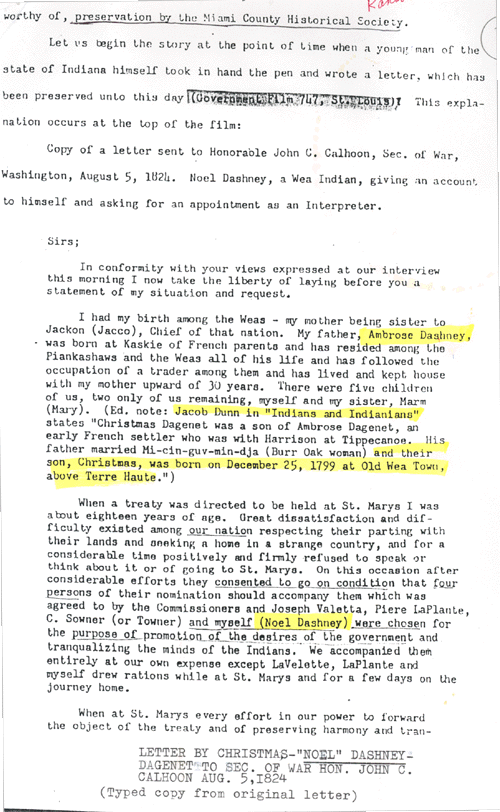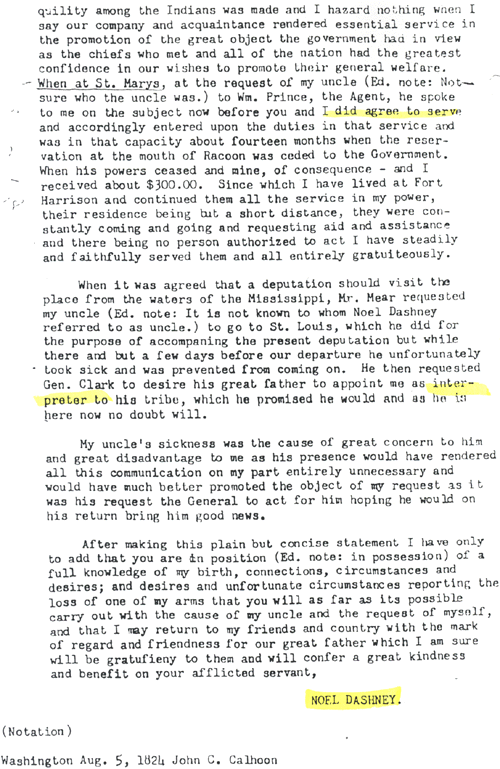 Noel Dashney to John C. Calhoun, Secretary of War, received August 5, 1824, typescript in Walter Crotchett, "Last Chief of the Weas, The Story of the Confederated Tribes in Miami County [Kansas]," edited by Philip S. Thomas (1981)
At the Treaty of St. Mary's, Wea Tribe of Indians agreed to cede to the U.S. all their lands in Indiana, Ohio, and Illinois except a seven-mile square reserve located at the mouth of Raccoon Creek [Parke County, Indiana]; Christmas "Dageny" and sister Mary each were granted one section of land. Charles J. Kappler, Indian Affairs, Laws and Treaties, 2 vols. (Washington, D.C., 1903), 2:118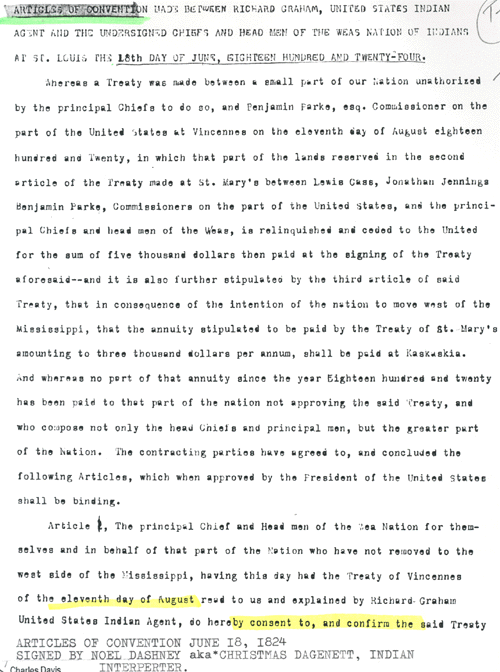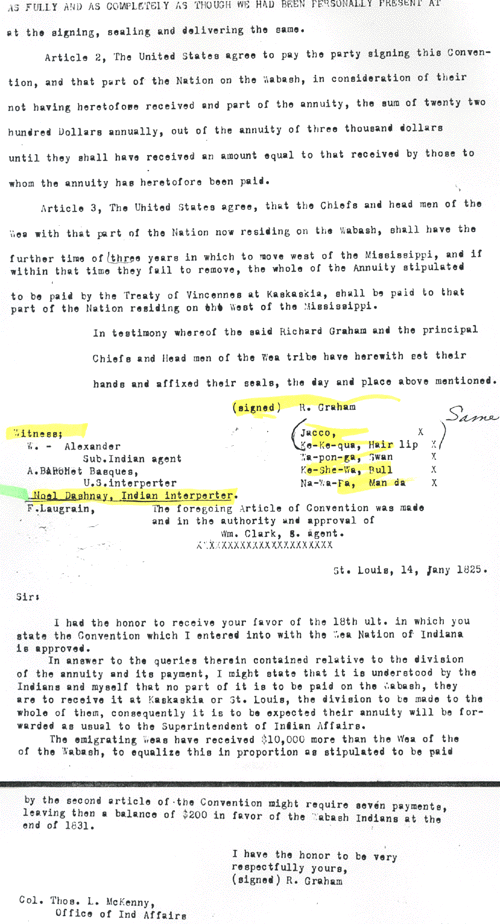 He served as interpreter for the Wea and a witness to Articles of Convention signed at St. Louis, June 18, 1824. Wea consented to and confirmed an earlier treaty of August 11, 1820 in which unauthorized chiefs relinquished the reserve at Raccoon Creek. Articles of Convention, June 18, 1824, typescript. The applicant did not provide the source of this typescript.