The COVID-19 Response After Action Report and Improvement Plan was created to help the Indiana Department of Health (IDOH) take an in-depth look at strengths and areas of improvement, build on them and ensure IDOH is better prepared to meet the challenges of any future event.
This report is a culmination of interviews and workshops with hundreds of medical and public health professionals across the State of Indiana regarding COVID-19 response efforts. This included hours of discussions with key staff and personnel throughout IDOH, partner agencies, local health departments (LHDs), as well as key stakeholders from the private and non-profit sectors. These discussions expanded on – and added clarity to – the significant amount of information collected by IDOH via stakeholder surveys conducted during the summer of 2021.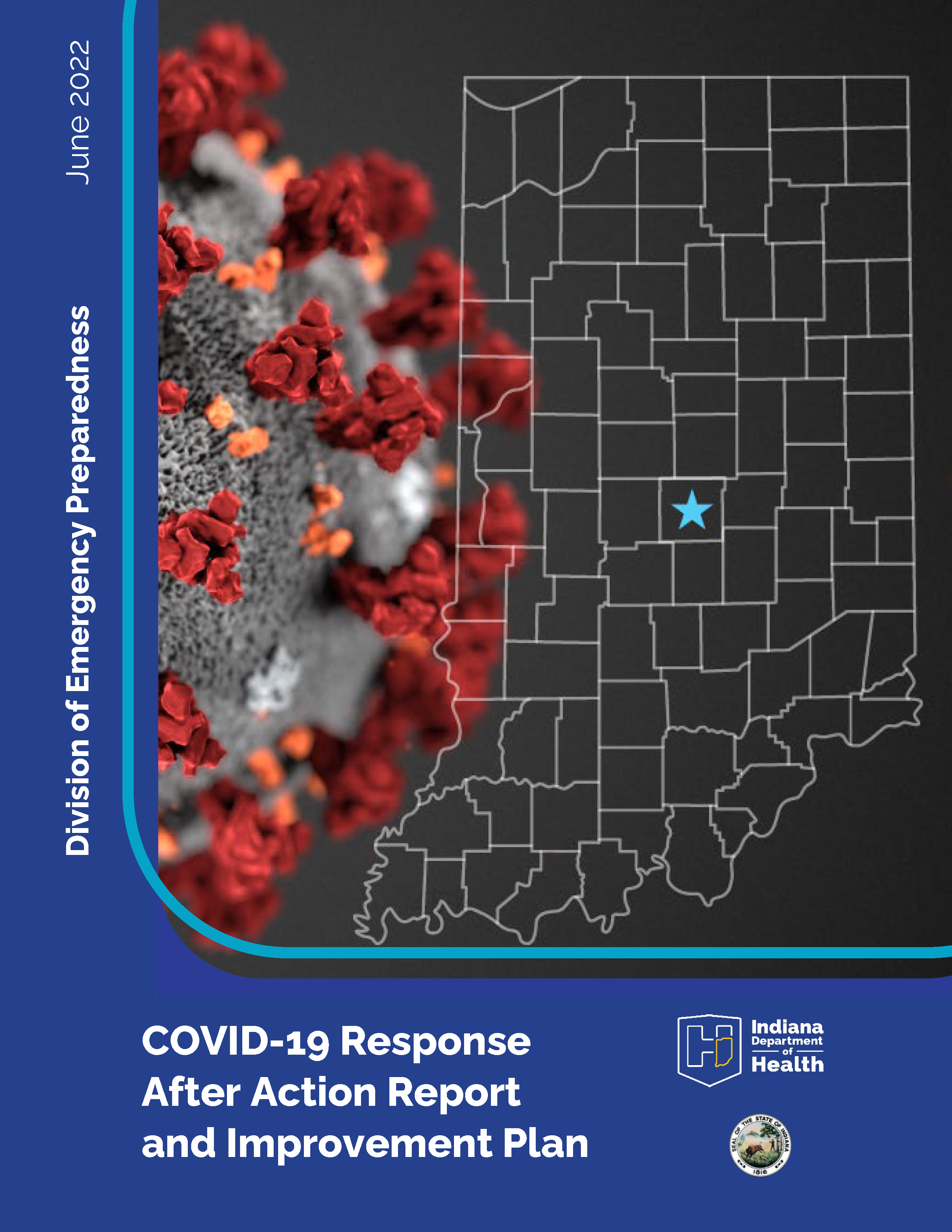 Click here to view the map as a pdf.