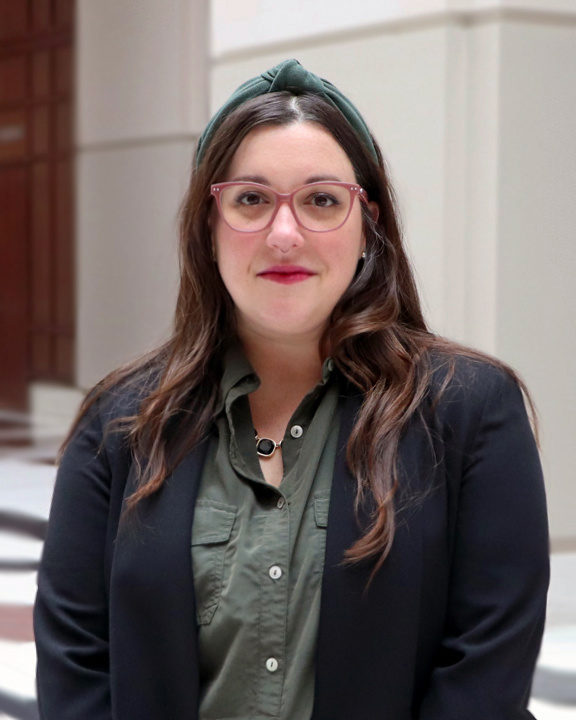 Kate Barrow
Executive Director
Pronouns: She/Her/Hers
Phone: (317) 232-7774
Email: kbarrow@gcpd.in.gov
Kate rejoined the Indiana Governor's Council for People with Disabilities as its Executive Director in January of 2022. She previously worked with the Division of Mental Health, Developmental Disabilities, and Substance Abuse Services in the North Carolina Department of Health and Human Services and supported the work of the Consumer and Family Advisory Committee, where she helped community members provide critical feedback on the service delivery system to North Carolina's General Assembly. She also led collaborative training and education opportunities on mental health, disability, substance use that prioritized equity and access. Prior to her time in North Carolina, Kate worked for over ten years in the non-profit field for the Indiana Hospice and Palliative Care Organization and the Arc of Indiana, and was a staff member of the Governor's Council, coordinating the Partners in Policymaking program and providing grant management for Self-Advocates of Indiana.
Kate is a family member to a person with a developmental disability as well as several family members who are neurodivergent. She hopes her openness about her family's experiences with disability, including her own lived experiences of postpartum depression and anxiety, will help encourage families and parents in similar circumstances. Kate draws on her educational background in Sociology to envision strong, supportive communities that enshrine inclusion, self-determination, dignity of risk, and agency for all people of all ages, where people can live, work, and fully participate in life as the experts of their own lives.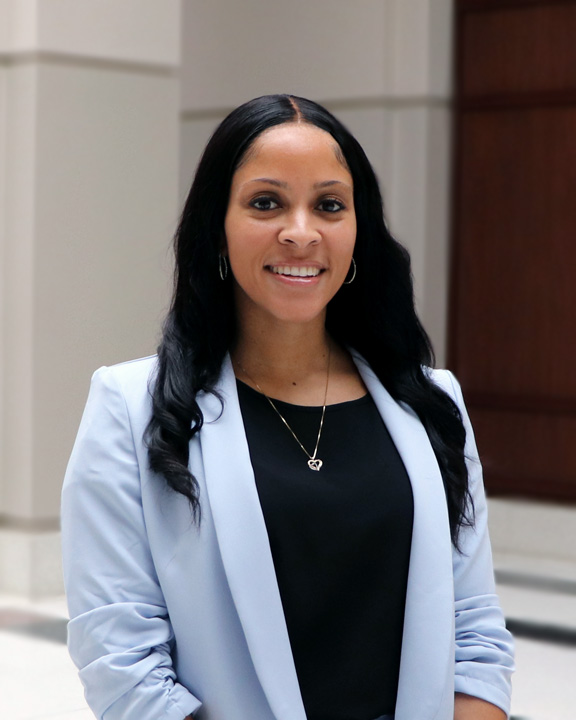 Desirea Island
Community Engagement & Systems Change Director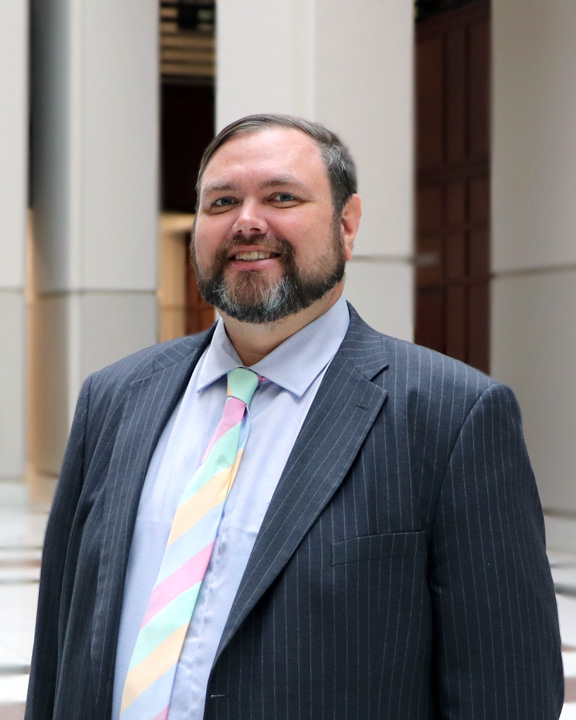 J. Ryan Revell
Systems Change Manager
Pronouns: He/Him/His
Phone: (317) 232-7773
Email: rrevell@gcpd.in.gov
Ryan joined the Indiana Governor's Council for People with Disabilities in September 2020 as a Systems Change Manager. Prior to his work in this role, he studied Sociology with a focus in Peace and Conflict at Ball State University and worked in finance and the insurance industry for fourteen years, both in sales and operations of the business. After graduating from the Hoosier Virtual Leadership Institute in 2021, he followed a new direction in his career to align with his principles of kindness and public service. Furthermore, growing up neurodivergent has been integral to his sense of kinship and solidarity with the intellectual and developmental disability community. He hopes, by connecting people to self-advocacy and training opportunities, he can support their pursuit of safe, fulfilling, self-directed lives.
In Ryan's spare time, he enjoys volunteering in his community with Kid Again, Children's TherAplay, SAWS, Special Olympics, and his Masonic Lodge, as well as singing with the Murat Chanters, taking long walks, and training for his next 5K run. He has a wonderful family who loves and supports him and a Rottweiler-Boxer-Lab mix, Romeo, who is the best dog in the world. He watches sports, too, and is a dedicated fan of the Illini, Colts, and Cubs.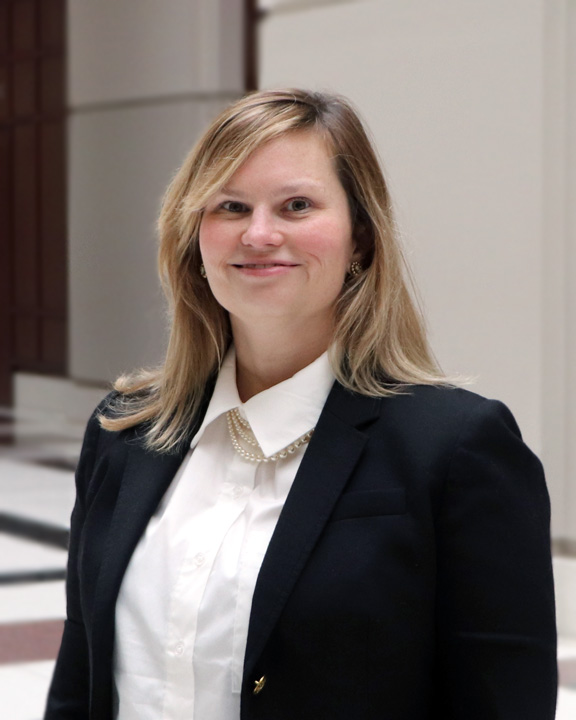 Allison Wymer
Systems Change Manager
Pronouns: They/Them/Theirs
Phone: (317) 232-7776
Email: awymer@gcpd.in.gov
Allison joined the Indiana Governor's Council for People with Disabilities in October 2022. Previously, they were a teacher for nearly twenty years, specializing in gifted, special, and general education of elementary-aged students. They graduated from Johns Hopkins University with a master's in Special Education, and earned a bachelor's in Fine Arts from the School of the Art Institute of Chicago, with a concentration in video and animation. For nine years, they worked at the Johns Hopkins Center for Talented Youth where they instructed international students in science, math, and engineering, and wrote the curriculum for Project Mars, a middle-school course on planetary science, physics, and space exploration.
Allison is neurodivergent, as well as a survivor of a traumatic brain injury due to a major car accident, a life-changing occurrence requiring years of physical, occupational, and speech therapy. Their work with students with disabilities and their own lived experiences have made them an impassioned advocate for the community. They are fascinated by science and history, particularly ancient history, art and film history, and the origins of language. They love gardening, birdwatching, bike riding, and writes and illustrates their own comics.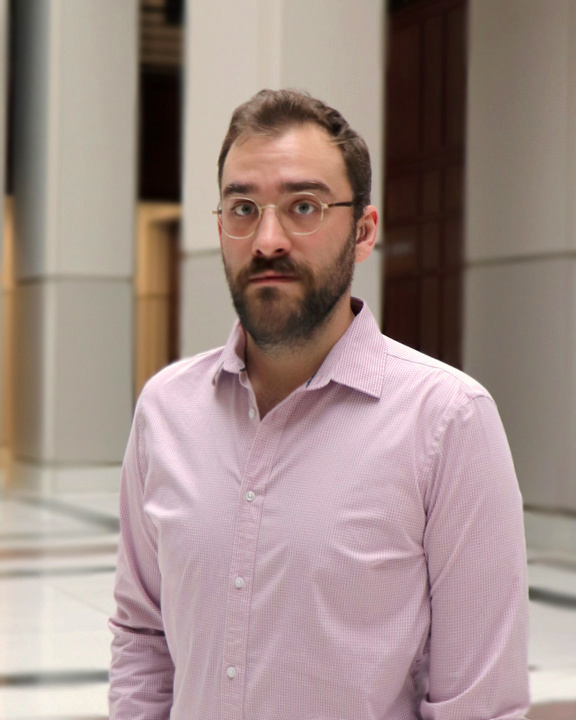 Hayden McGough
Communications & Public Engagement Specialist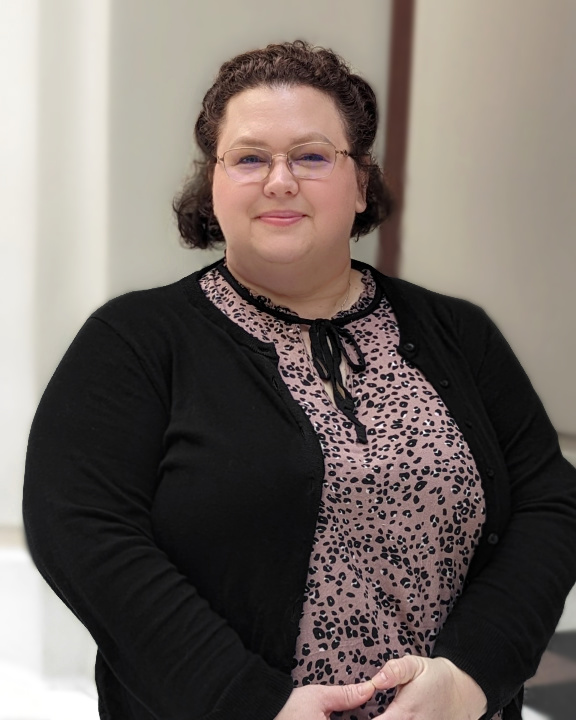 Robin Martinez
Office Coordinator
Pronouns: She/Her/Hers
Phone: (317) 233-4928
Email: rmartinez@gcpd.in.gov
A fervent advocate for universal access to education, Robin works for the Governor's Council for People with Disabilities as its Office Coordinator. She studied English at Goshen College and went on to earn a master's in Library Science from IUPUI. While working towards her master's, she served for many years as the Adult Learning Center Coordinator at the Johnson County Public Library where she brought literacy and English language skills to marginalized communities.
Though her time with the Adult Learning Center first introduced her to the reality of intellectual and developmental disabilities, it was her oldest son's diagnosis of autism and cognitive delay that affirmed her drive to serve marginalized populations and strive to improve disability services for children and adults. Outside of her work with the State, Robin is a licensed massage therapist, writer and poet, an artist, and animal lover.